Chanel
Wed 12.04
Just one more week until Chanel unveils the 2013/14 Métiers d'Art collection in my adopted hometown! As excited as I am for the show, I'm just as thrilled to see Karl Lagerfeld's new film The Return. It features Geraldine Chaplin as Coco Chanel, a role that according to Karl required her to be mean, as Coco had a mean streak herself.
Mon 12.02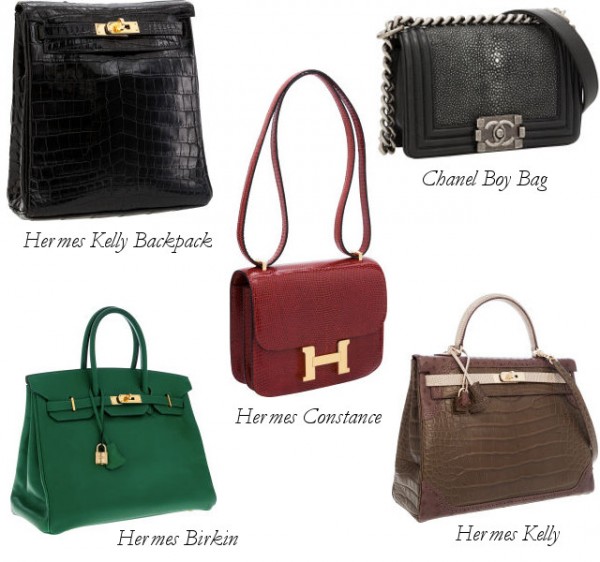 Auctions are some of the best places to find unique pieces, and Heritage Auctions, the "World's Largest Collectibles Auctioneer" has more than a few exotic, noteworthy collectibles from the likes of much-loved brands Hermès, Chanel, and Cartier. It's time to make your list for Santa – just make sure he knows the bidding ends on December 9th and 10th!
Thu 11.21
Beloved by in-the-know downtown girls and the Olsen twins alike, What Goes Around Comes Around has been a trusted New York City institution for vintage finds for years. When it comes to vintage (from iconic designer pieces to perfectly beat-up old T-shirts), there is no experience quite like going to their Soho location and scoring a rare find.
Wed 11.20
If it seems that Dallas is becoming a major fashion hub, that's because it is! Chanel has cemented this fact by choosing my adopted city to debut its latest film – The Return. Following the success of last year's 18-minute short Once Upon a Time, Karl Lagerfeld has once again taken up writing and directing, this time expanding to a 30-minute feature.
Fri 11.01
Moms-to-be always ask about diaper bags, but what about those nine long months of being pregnant? Don't get me wrong: I loved being pregnant, so I'm not talking Grace Kelly "hide-the-bump" types of bags. Instead, the stylish kind that make you feel pretty, even if that's their sole purpose.
Wed 10.30
I've been eying the Chanel Boy since it first came out; I just haven't been able to pull the trigger, as I've been over-thinking it (a twist on a classic, does it read too trendy?). But now there's this version. The Chain bag.
Fri 10.04
Now that we've seen all of the gorgeous new creations come down Paris' runways, let's take a look at what the chic attendees were toting. Because as magical as a show is, the way a bag translates into our real lives is far more important. A recurring character on the scene was Charlotte Olympia's Time Piece clutch (at Neiman Marcus for $1,276).
Fri 10.04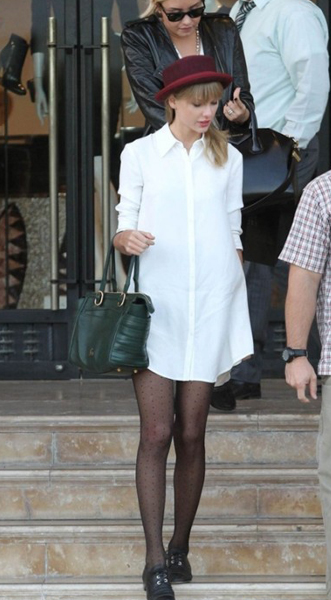 Now I love a good shirt dress, especially this time of year. They are comfortable, versatile, and look great with flats or heels which is a plus when the weather starts to turn. However, there's something about this particular dress that's a bit too man-ish? I get that's the idea of the look, but this one is a bit too bulky.