Chanel
Thu 03.06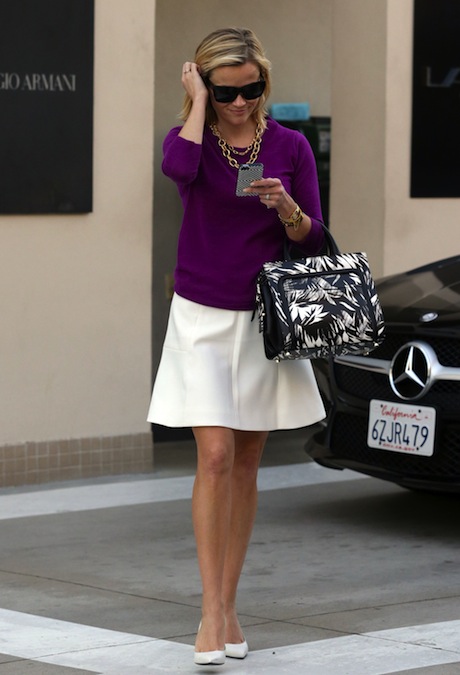 Another week, another set of swoon-worthy celebrity bags! Let us know who's carrying your favorite in the poll…
Wed 03.05
Here's a peek at some of the most unforgettable beauty looks that made their way onto Paris' runways.
Tue 03.04
Nobody understands the importance of showmanship as well as Karl Lagerfeld. For Fall 2014, he took us to market, and the once-in-a-lifetime Chanel Shopping Center experience was one that left all attendees reeling. Strolling into the Costco-sized big-box market made for a surreal moment, one that made me wonder to myself (and I was not alone!), "Where am I?"
Tue 03.04
In the news today? Chanel, a Pop Art supermarket, Kendall Jenner, and a Dior film!
Mon 02.17
I have been doing some Spring cleaning in my closet, and I can tell you, I am ready to sell the bags I no longer use and get ones that are relevant to me now. There are many resale consignment sites out there, but I have found that LuxeDH has all the amazing brands, including my top 3 – Hermès, Chanel, and Celine. Their service is incredible especially for buying gently used bags.
Mon 01.20
A new workweek calls for a new nail color. Today I'm all about Chanel. For their latest set of polishes, the French label has taken to the skies! Naturally, blue comes into play, but this is no boring sky blue. Magic is modeled after the deep color of daybreak, and while it's a great hue for winter, the jet black Cosmic is far more unique – and more far out for that matter…
Mon 12.30
A cosmetics bag that can pull double duty as clutch is not only handy, but economical. While these may look like pouches and wristlets, they're priced as cosmetics cases, a confusing yet very exciting realization. It's a trick designers are playing with us. I'm here to help you game the system, though, and work on a New Year's resolution – to be a better Frugal Snob for 2014!
Mon 12.23
A black and white cap-toe pump from Chanel would be chic in itself, but why stop at something so simple? Show off your nautical side with the Cruise collection's knot-shaped heels!
Thu 12.19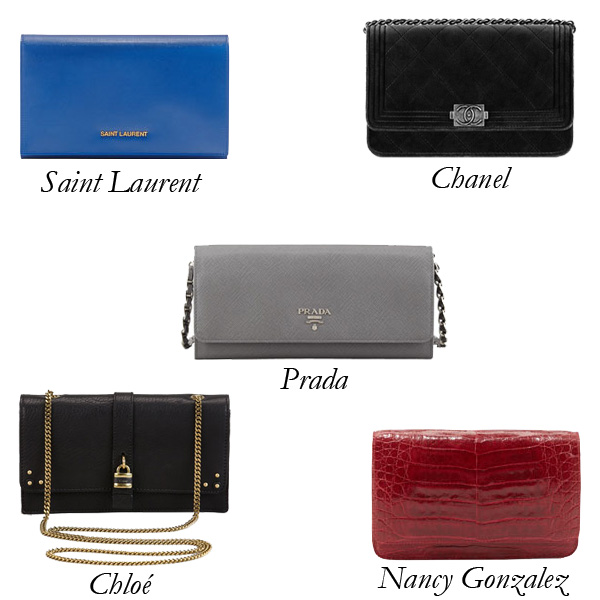 I lost my wallet during NYFW (it was stolen at an event out of my mini bag right in front of me!). My ID, all my credit cards, and not to mention the my entire cash supply for Fashion Week: gone. Kelly gave me one of her company credit cards (we share bank accounts!), but how do you fly home without an ID? Luckily, a good Samaritan found my wallet on a sidewalk, with the ID and cards strewn all over the place (cash gone, natch).