Chloe
Anne Hathaway's been out of the limelight lately, as she prepares for the arrival of her first baby, but all it takes is one stellar red carpet appearance to remind the world of just how chic and fabulous you really are – especially when pregnant. There's nothing wrong with plain old maternity wear for these occasions, but I love when women make non-maternity clothes work in spite of their growing bellies…
Featured Items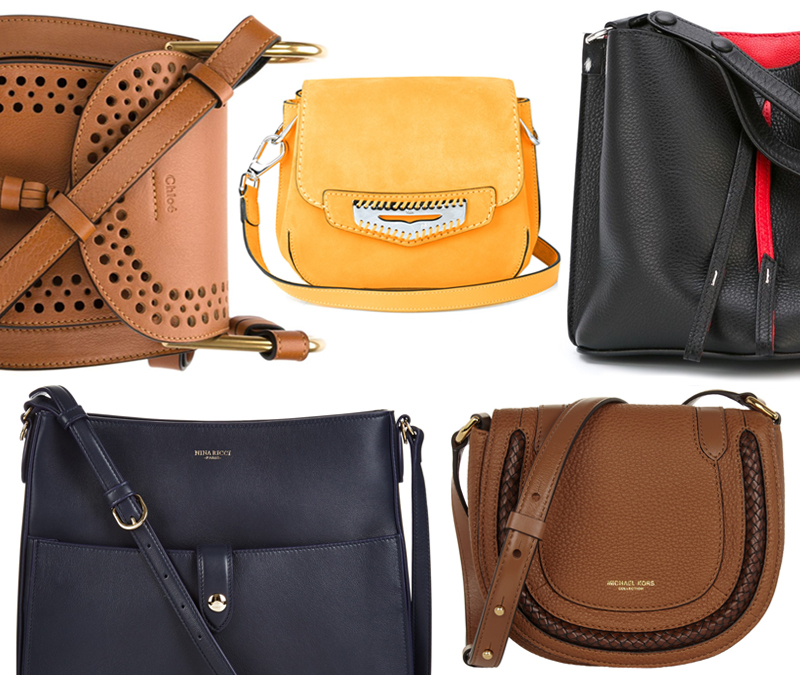 No matter how many you have in your arsenal, there is always that one bag you use more than any other. Investing in this elusive bag doesn't come guaranteed. It's more of a hit-or-miss process, and bags can surprise you. The one you think you'll use all the time can end up in the back of your closet. You might go through a few so-called daily bags before you actually find the one that works for everything, and the one styled to keep you happy and chic all year, both in a single package.
Featured Items
The votes are in! Scroll through to find out which designers you're awarding with the year's top honors…
Featured Items
When it comes to New Year's resolutions, I say, all things in moderation…including shopping! If saving money is part of your 2016 plan, I applaud you. But as with dieting, too many restrictions may end up pushing you to a serious binge. Rather than blow your well-planned budget in one go, indulge responsibly – and moderately – with these final sales.
Featured Items
With 2015 comfortably behind us, we're looking forward towards a fresh year, at least for the most part. As awards season quickly approaches, it's time we take stock of the best, worst, and most memorable bags of the past year. Make your voice heard, and vote from now until Sunday, January 10th! The winners will be announced on Monday, January 11th. The fate of the brands is in your hands, perhaps literally.
Featured Items
The word "blue" has gotten a bad rap in modern times, particularly in American culture. Blue Christmas, the Monday blues, singing the blues, heck, blue balls…I could go on until I'm blue in the face! In reality, blue is the most uplifting color of all. Just look to the sky on a bright, sunny day. It's an instant mood-enhancer, just like crystal-clear blue water.
Featured Items
After a long day spent on a photo shoot with Barbie in Beverly Hills (Yes, it was as fun hanging out with Barbie and her friends as I always imagined it would be!), I treated myself to a quick stop at Barney's winter sale. From knee-high Givenchy boots and towering Alaïa platforms to The Row satchels and my favorite Nina Ricci Marche bag, it felt like an embarrassment of riches – and I was ready to indulge.
Featured Items