Chloe
Mon 03.03
The first sunny day of the week gave way to an appropriately lighthearted mood at Chloé. The Fall 2014 Chloé girl is as breezy and effortless as ever, and more free-spirited than before. She doesn't sweat anything; her attitude is chill because she's confident in herself – and her innate sense of style, no over-the-top accessories or airbrushed face of makeup required.
Fri 02.07
High-waisted jeans or "mom jeans" can be an intimidating trend to try (remember the horrible backlash Jessica Simpson endured after wearing a pair during a 2009 performance?.. yikes). Nonetheless, the trend is still alive and well, and can be pulled off with the right tips.
Thu 01.30
If yesterday's Snowpocalypse in Atlanta is any indication, the season's inclement winter weather is here to stay for a while longer. The best thing to do is to arm yourself for its next attack.
Thu 01.23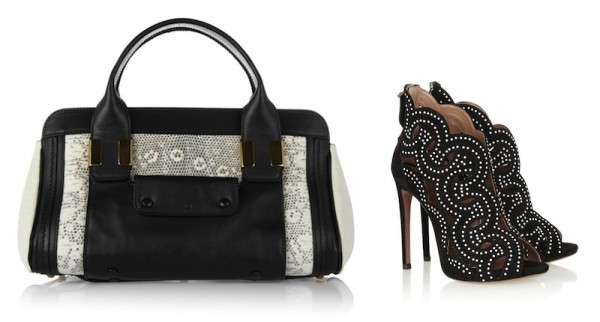 Each week for the past couple of months, we've seen more designers added and greater reductions made to the NET-A-PORTER sale, but the fun is finally coming to an end. Today is the last day to shop the deals – now up to 80% off (plus an additional 20% off with the code GIFT20)!
Fri 01.17
Chloé's winning streak continues as they sail into the spring season. Their ready-to-wear collection was inspired by the jet-set bohemian chick, all flowing sheer dresses and beach-blown hair, and the Clare bag delivers a well-matched air of easy glamour and breezy attitude.
Mon 12.23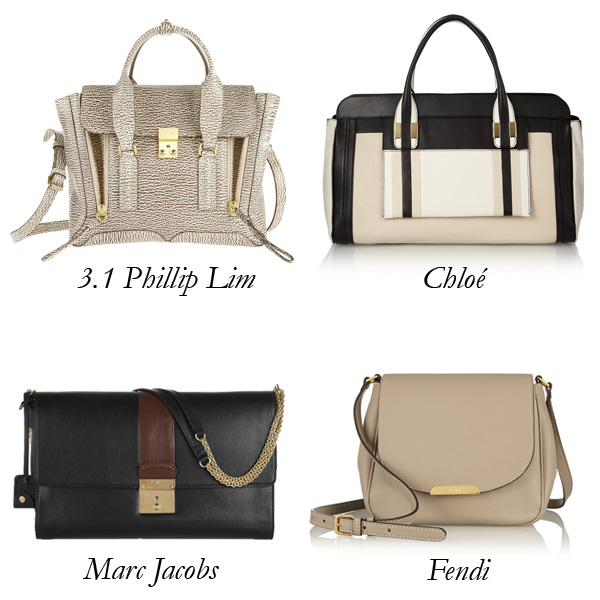 What better way to start the week than with some sale shopping? NET-A-PORTER's markdowns went international just in time for the holidays. Consider it an early gift! The bag selection is heavy on neutrals, which makes rationalizing these well-priced purchases even easier.
Thu 12.19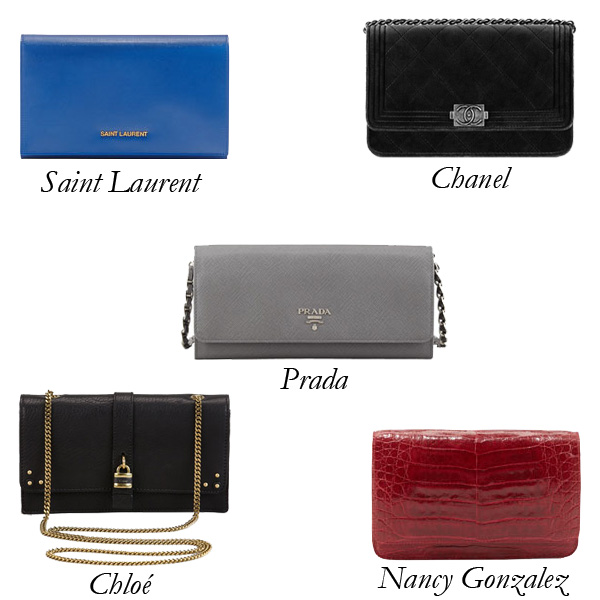 I lost my wallet during NYFW (it was stolen at an event out of my mini bag right in front of me!). My ID, all my credit cards, and not to mention the my entire cash supply for Fashion Week: gone. Kelly gave me one of her company credit cards (we share bank accounts!), but how do you fly home without an ID? Luckily, a good Samaritan found my wallet on a sidewalk, with the ID and cards strewn all over the place (cash gone, natch).
Thu 12.19
Bags that are ready to be worn each and every day don't get much better-looking than this. With subtle yet striking details that punctuate and add a smidge of flash to perk you up on your most stressful days, the Baylee tote proves that Chloe is back at the top of their game.
Wed 12.18
When's your next tropical getaway? With any luck, it's coming up soon because I've picked out the top Resort sandals, flats so wonderful that you'll go book a trip right now just to find occasion to wear them!