Chloe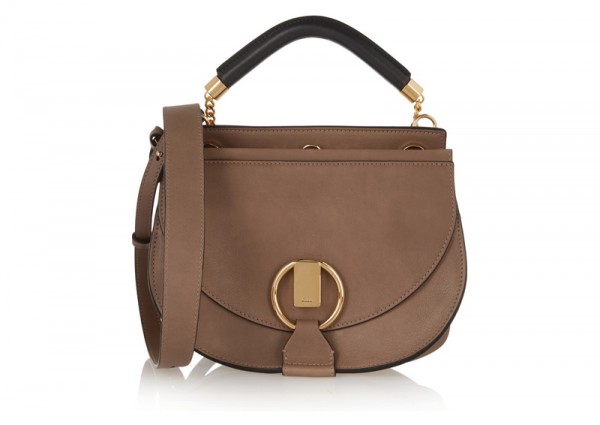 One word: sumptuous. I love the richness of this Chloé bag. While most of the brand's bags make me love them for different reasons (their cool construction or their super-cute silhouettes), the Goldie, with its buttery tan leather, has a texture that makes me say, "Ahh!"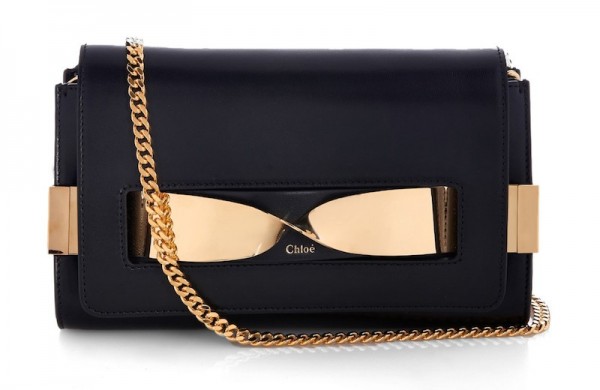 Literally a classic with a twist, Chloé's Elle crossbody has just enough unique detailing to take your basic needs to the next stylistic level.
What doesn't have fringe on it in fashion these days? I'm not mad about it! In fact, these heels are some of the best examples out there – and also great examples of how varied it can be. On these three shoes alone, we have classic fringe, leaf-like fringe, and sweet, satin pleats.
When we're in our twenties, a lot of us enforce a few life goals to hit by the time we're 30. Whether it's a fast-accelerating career, dream wedding (and a dream husband to go with it), or a baby on the way, 30 is the age when we feel things ought to get "serious" in one way or another.
I have always loved the construction of Chloé bags, and while they've been on a recent roll this year, this may just be the best yet. The Georgia is an updated saddle style, a refined equestrian bag, if you will.
Say what men will about how beautiful their girlfriends are in sweats and no makeup (and don't get me wrong – they are), but there's just nothing quite like a cocktail dress to make me feel pretty and feminine. It's about the ritual, really…
It's not news to any of us that sparkle gets you noticed. And adding a glittering embellishment to an otherwise simple black or neutral bag isn't a revolutionary idea for any designer, not by any means.
Do the best things really come in small packages? Or do you say the bigger the better? Never mind the fact that the Fendi Peekaboo Micro doesn't actually fit anything other than a credit card and lipstick (forget about squeezing an iPhone in there).
The Drew is one of the cutest bags from Chloé in recent years. A curvy, little number like this delivers plenty of kick, without going too far in any direction. You've got your color pop, courtesy of rich blue suede. The hue is maximized against smooth-grain leather in semi-muted bordeaux…