Chloe
After a long day spent on a photo shoot with Barbie in Beverly Hills (Yes, it was as fun hanging out with Barbie and her friends as I always imagined it would be!), I treated myself to a quick stop at Barney's winter sale. From knee-high Givenchy boots and towering Alaïa platforms to The Row satchels and my favorite Nina Ricci Marche bag, it felt like an embarrassment of riches – and I was ready to indulge.
Featured Items
Envision taking an afternoon drive through the scenic countryside in autumn: the grassy ground next to the sprawling road is filled with crunchy, crinkled leaves and the trees for miles explode with rich, harvest-worthy color.
Featured Items
Some bags are market investments, and some are ubiquitous. Then there are a number of bags that are both investment-grade and pervasive.
Featured Items
Dallas, Texas might not come to mind when you're thinking of the world's most fashionable cities, but think again. My adopted home served as the inspiration for this post, part of my weekly column, "Bag Chat with Tina" on the Vogue China Vogue Mini app.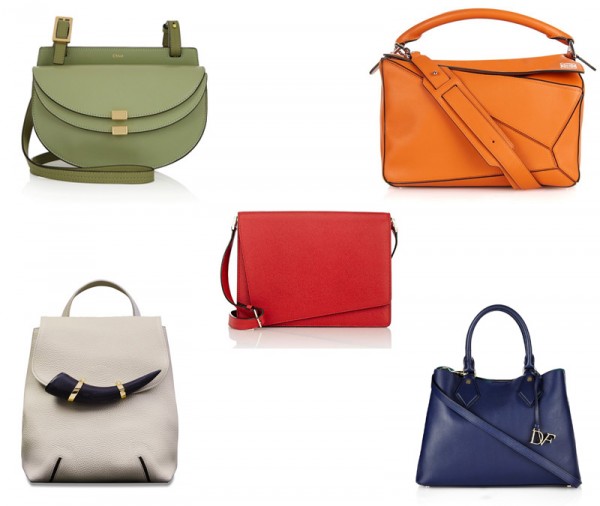 We suffer for our bags. There are bags so beautiful I'm willing to destroy every arm and shoulder muscle just to carry them around all day. I'm sure you know what I'm talking about. Then there are those days when we have to be function-savvy, first and foremost…
At first glance, you may not look at these bags and think that they're all tribal-inspired, but there are many kinds of tribes; and by the looks of these, I want to join every last one! Which do you belong to?
Can't keep up with who's designing for which brand? In the high fashion world's ongoing game of musical chairs, it can be overwhelming to keep track of the creative minds behind the brands.
Thanks to street style and social media, fashion trends change with such rapid speed nowadays, it means they come back around as fast as they go. Who can keep track? That's why you shouldn't ever rid of anything you love. If it's feeling tired, just put it in the back of your closet store it for another day.
Yellow is perky and red is hot, but if you ask me, no color energizes my spirits and warms my mood like pink. Which makes it the perfect way to kick off a busy week, as well as Breast Cancer Awareness Month. It's also rapidly becoming the unofficial color of the season.