Derek Lam
Tue 09.23
It's almost time to start bundling up! Are you ready?
Sun 09.07
Derek Lam's Spring '15 show kicked off with sexy model of the moment, Anna Ewers, in a look that said it all. This collection is a top-notch reiteration of the easy chic of the 1970s.
Tue 08.26
What happens when two great American brands collide? Such a one-two punch of chic makes my heart palpitate. Derek Lam and Mark Cross have combined their powers for a sweet and seamless union. The totes won't be hitting stores until New York Fashion Week, but we have all the details now.
Fri 07.04
I can't think of a better way to celebrate the ultimate all-American holiday than with a roundup of looks from some of my all-time favorite all-American designers!
Wed 05.14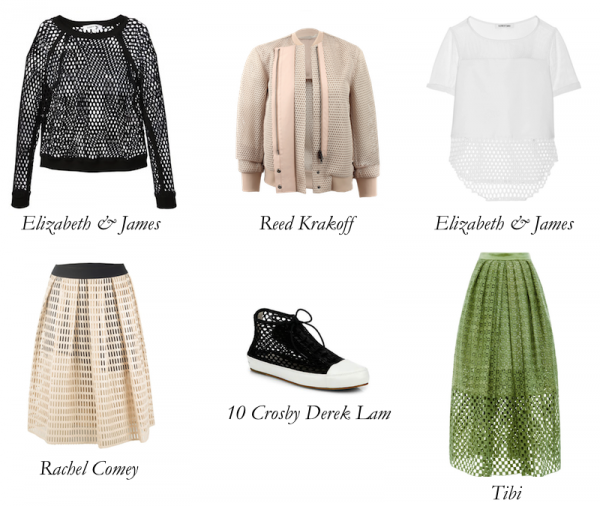 We played with mesh inserts last winter, but now that the weather is on our side, I say we go full-on mesh! It's an edgier take on the ladylike lace so prominent in spring, but we're not talking delicate mesh. I'm craving the loose, fishnet-like kind – the type that requires strategic layering.
Mon 02.10
See how Thakoon, DKNY, Derek Lam, and Victoria Beckham styled their models' hair and makeup…
Sun 02.09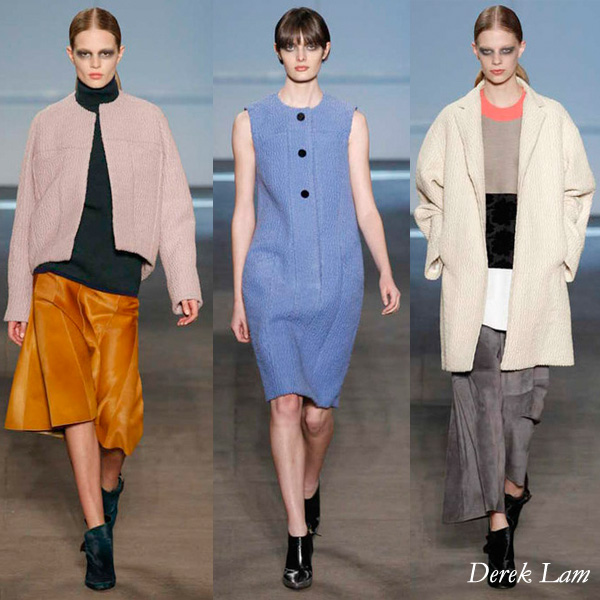 In my backstage interview with Derek Lam, I asked him to describe his Fall 2014 collection in one word. The answer? Energy. Sportswear-infused and as comfortable as it is polished, the high-octane theme made for a most luxurious collection.
Wed 01.15
Two of my favorite things – bags and beauty – from one of my favorite designers. What more could I ask for??
Thu 10.31
This year marked the 15th anniversary of Howard and Cindy Rachofsky's TWO x TWO for AIDS and Art benefit, and to honor the occasion, art collectors, designers, and style gurus from all around the world flew in to fete the affair. The international who's who raised $5 million, living up to the auction's reputation as amfAR's highest grossing event in the U.S.