DKNY
I have three brothers, and I grew up a tomboy, until I discovered boys. But I still loved borrowing their clothes into my teenage years, and now I often steal my 10-year-old son's cute little sweaters (to his dismay).
Featured Items
Can't keep up with who's designing for which brand? In the high fashion world's ongoing game of musical chairs, it can be overwhelming to keep track of the creative minds behind the brands.
You know what never, ever goes out of style? Black lace! We're not even halfway through the Film Fest, but I'm calling it now: this is my favorite look from Cannes.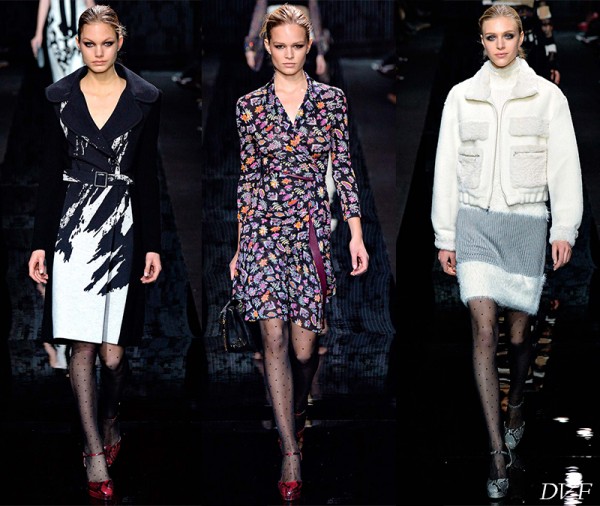 Glamour seems to be the theme of New York Fashion Week. From oodles of sequins and sparkles to evening slink by the runway mile, vamps, vixens, and red carpet-ready femme fatales are slated to come out in droves come Fall '15.
You could spend years searching for a pair of knee high boots that look good on you and still come up bare-footed, but I've finally met my match! What's so great about these is that they'll flatter just about any Snob (and you know knee highs are not one style fits all). Most tall boots make my petite legs look stocky.
There's something for every shopper in the new DKNY x Cara Delevingne collection, ranging from beanie hats and t-shirts to pink shearling coats. Style-wise, it leaps all over the place, much like the jet setter herself.
At her Spring '15 show, Donna told me it is not only New York City that is iconic and inspiring. All cities are in their own way. But that didn't stop her from devoting her collection to her favorite (and native) city. The name? New York Nation. The theme? The globalization of NYC style.
The leather legging has reigned supreme for many a season. It's time for something new!
No other brand is more connected to the center of the fashion universe (good old New York!) than DKNY.