Dolce & Gabbana
Now if I'd really wanted to trick you, I would have made this a post on how fabulously chic these five bags are. While I love a good prank, I just can't let it come in the form of my bag. As for you Snobs who are brave enough to take a fashion-themed joke and run with it…
Trust the Italians to bring a sense of magic to the runway. While the level of craftsmanship is always elevated, it's their flair for the nonchalantly fantastical that makes the Milan runways a standout.
These Dolce & Gabbana box bags are so insanely cute for spring, I already can't get enough of them. This is the side of Domenico and Stefano I enjoy: when they blend their deeply rooted Italian pride with dreamy whimsy and a bit of humor.
Dolce makes the best dots of all! Their abstract, brushstroke polkas look sweet, even in crisp black and white, and frankly, you don't need color to brighten up your spring wardrobe…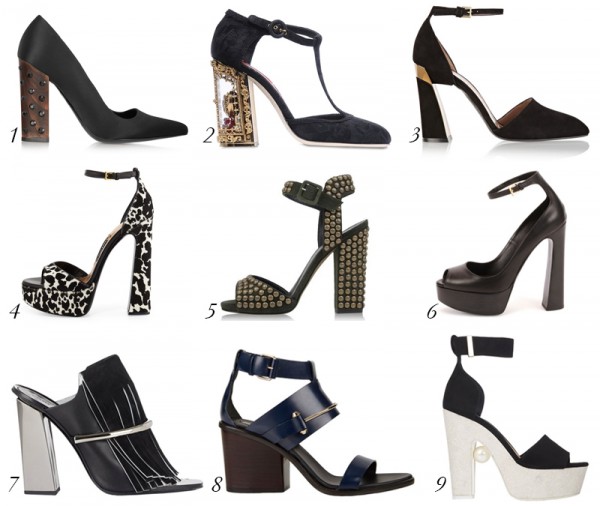 Those with weak ankles, rejoice! And pretty much all of us can enjoy a break from sky-high stilettos. Because it's all about the chunky heel right now. When working a heel with some heft, it's important the shoe have some feminine details. Otherwise, the look gets trashy way too quickly.
Here's a trend I can fully commit to! I love print and while I usually don't like wallpaper florals, what appeals is all about timing. And right now this look just feels right. Speaking of timing, spring is the annual age of newness, so consider opting for something that's out of your comfort zone…
Thanks to Louis Vuitton's Neverfull, the original coated-canvas shopper tote released in 2007, we are spoiled. What could be easier for a day out, particularly one when you're perusing shops and stocking up on new purchases, than a big bag you can toss everything into?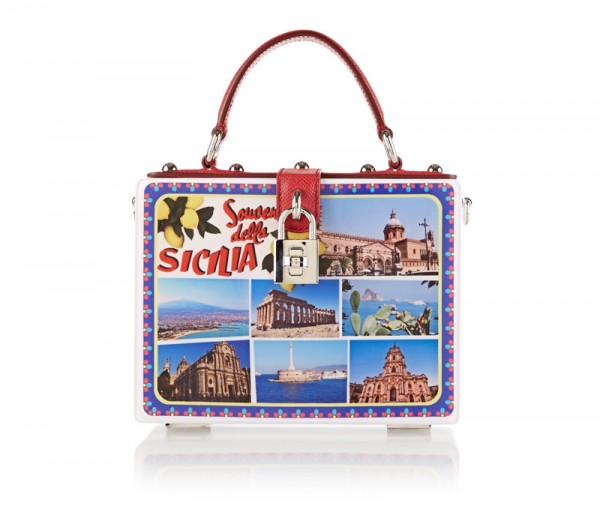 You know when you're going on a trip, and your friend says, "Pick me up a souvenir"? Well, here is the Italian souvenir to trump all others. Coming in at just about $2,800, this is one serious piece of silly, fanciful kitsch. Is it cute? Of course? Worth a smile? For sure. Guaranteed to spur at least a couple conversations each time you to take it for an outing? No doubt about it. But you also need to be a deeply dedicated fan of Stefano and Domenico, as well as an enthusiast of the region of Sicily in order to justify such a purchase.
This is the precisely right time of year to usher in perforation. A strategic sprinkling of holes and cutouts gives you a sense of the lighter season, without plunging all the way into spring. Some of these are classic and some are more novel, but they have one thing in common (besides their airiness): they're fresh all the same.