Fendi
Fri 12.06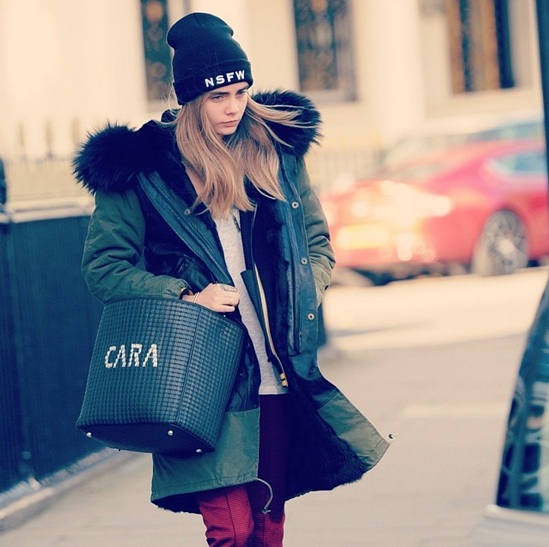 Maybe it's all the competition out there. Maybe it's because we're tired of seeing ourselves – and our accessories – coming and going. Or maybe we're just coming around to the long-lived fact that nice things feel even nicer when they've been customized.
Tue 11.12
Here's a bug you'll actually want to catch this fall: Fendi's Bag Bug collection marries that zany sense of whimsy only Karl can bring to the table with kooky shapes and eye-popping color. The line started with the Fendi Buggies, those furry little monsters you may or may not be seeing dangling off It-bags this season. While the likelihood of the Buggies catching on with full steam is questionable, the Bag Bug Petit 2Jour bag is a shoo-in.
Thu 10.31
Have you ever fallen in love with a bag, only to see it slip through your fingers? First you decided that it was too expensive and that you needed time to decide if you really must have it, then the next thing you know, it's sold out! I pride myself on always finding the bags I love, no matter how high or low I have to search for them, and one of my newest solutions is eBay.
Fri 10.25
It's always nice to keep a smile on your face, but what about one on your clutch? Faces seem to be surfacing all over bags, some barely visible and others plain as day like on Acne's Akoya clutch (ivory on shopbazaar.com for $850, marbled blueicon on My Theresa for $850).
Thu 10.24
What do you think: luxurious ice cube tray or cool-as-ice clutch? While part of me is fighting the urge to place Fendi's box clutch in the freezer, that wouldn't a wise move for such an expensive little piece of hand candy.
Thu 10.24
Normally being two-faced is not such a great thing, but when we're talking shoes, it most certainly is!