Fendi
Mon 01.26
I may not want Frida Kahlo's head dangling from my arm, but a little Fendi monster, on the other hand? Yes, yes, yes. Here's the key difference: Karl is always in on the joke, and this time, I'm giggling and ogling.
Fri 01.23
Though 2015 may have just begun, Vogue is already preparing to crown the year's "it" bag – and they're letting you make the call!
Tue 01.20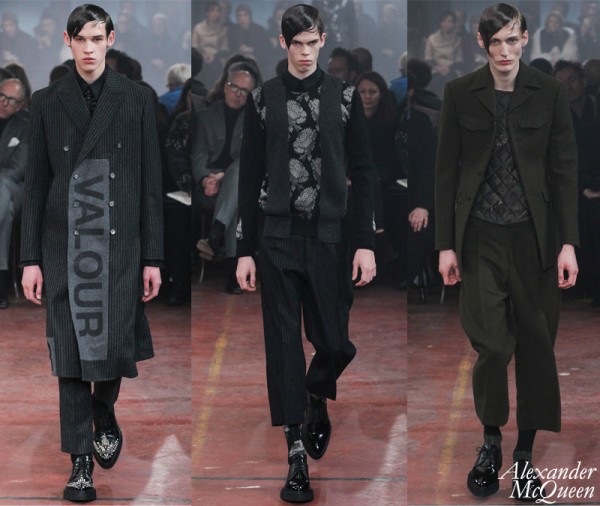 This season, menswear in Milan is both accessible and extraordinarily masculine with deep, rich colors that convey elegance and sartorial range.
Thu 01.15
We are FAR from shorts weather (unless you've booked a fabulous vacation, in which case, take me with you!), but don't get stuck in a skinny jean rut. Switch up your pant game with some high-waisted, well tailored, slacks.
Fri 01.09
Not all dots are created equal. Harsh as it may sound, some polka dots are simply way better than others. I always love a good spotty-dotty print, but when the pattern is elevated thanks to some artistic abstraction, a harmonious blending of multiple prints, or an altogether unexpected feel, it's enough to make me crave the classic motif all over again.
Thu 01.08
We may want every new bag that hits the market, but the fact of the matter is that we couldn't (or at least shouldn't) actually buy every single one. It's all about picking and choosing. While the occasional trendy piece is a justified indulgence, what you really want to invest in are the classics.
Thu 12.18
In the age of mass-produced goods, it takes a bit effort to be unique. Not only is cultivating your own personal style paramount to standing out, the most literal way to do it is one of the best!
Fri 12.12
Do you ever feel like you're being watched? Maybe it's because there are suddenly too many bags to count out there with eyes of their own! From the subtle and sophisticated to the unapologetically campy, I've narrowed it down to just five gaze-worthy bags. But even with five, I can promise you'll still get an eyeful.
Thu 12.04
The throes of winter call for extra layers, more substantial fabrics, and yes, plenty of fur and shearling (whether real or faux) to help keep you toasty. While our bags clearly don't require the same treatment, this season's slew of nubby shearling and frothy fur bags are making me want to bundle up, down to my tote.