Fendi
It's not news to any of us that sparkle gets you noticed. And adding a glittering embellishment to an otherwise simple black or neutral bag isn't a revolutionary idea for any designer, not by any means.
Leave it to Fendi to upgrade the pouch to status-symbol level. There are plenty of desirable, clutch-able pouches out there, so consider this pouchette far more than something you might toss in another bag.
Could simple, streamlined totes be having a moment? Sure, elegant Célines and Victoria Beckhams have been Snob favorites for years, but you don't necessarily expect Bad Gal RiRi to carry such a classic style. Maybe it's in response to all of the clown couture we see paraded on the streets.
Do the best things really come in small packages? Or do you say the bigger the better? Never mind the fact that the Fendi Peekaboo Micro doesn't actually fit anything other than a credit card and lipstick (forget about squeezing an iPhone in there).
I'm on a quick vacation this weekend, but even when I'm away, I can always make time for online sale shopping – especially when the bags are as gorgeous as these!
It's that time of year again! Time to pay homage to the men in our lives in the best way we know how: by updating his carryall collection. Whether he's a bag enthusiast or tries to shove everything in his pockets each time he leaves the house…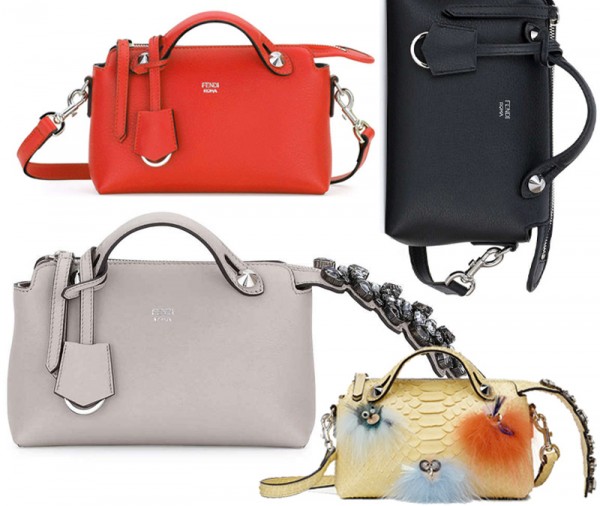 The mini and micro bag influx has become ubiquitous, but I've just found a favorite. Nothing is cuter than Fendi's By the Way micro satchel, a scaled-down version of one of their classics. This thing is so cute I can't handle it.
The only bad thing about summer? When you're cooped up inside all day working, rather than getting out in the gorgeous weather! To give yourself a bit of a boost, click over to the Nordstrom Half-Yearly Sale…
Ahhhh the inexplicable craze for all things Fendi continues! Bag monsters, stickers, and other quirky accessories (for your accessory) are still very much on-trend, and there's no finer example than that of the Karlito.