Fendi
It's that time of year again! Time to pay homage to the men in our lives in the best way we know how: by updating his carryall collection. Whether he's a bag enthusiast or tries to shove everything in his pockets each time he leaves the house…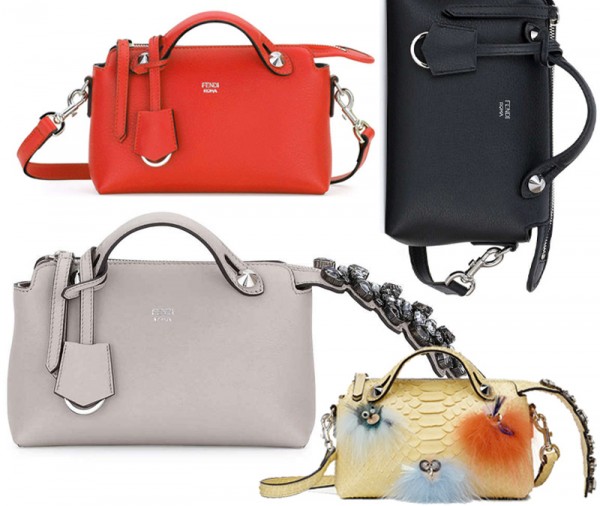 The mini and micro bag influx has become ubiquitous, but I've just found a favorite. Nothing is cuter than Fendi's By the Way micro satchel, a scaled-down version of one of their classics. This thing is so cute I can't handle it.
The only bad thing about summer? When you're cooped up inside all day working, rather than getting out in the gorgeous weather! To give yourself a bit of a boost, click over to the Nordstrom Half-Yearly Sale…
Ahhhh the inexplicable craze for all things Fendi continues! Bag monsters, stickers, and other quirky accessories (for your accessory) are still very much on-trend, and there's no finer example than that of the Karlito.
What do Kate Hudson, Gisele Bündchen, Kylie Jenner, and Mindy Kaling have in common? Besides, of course, the fact that they're all women with enviable careers (if not mega-powerful families).
Wearing your art (or your favorite artists) on your sleeve is not a new concept. But never before have art and fashion been more fluidly fused.
Before you freak out…no, this is not permanent! I was horrified when I saw Lady Gaga studding and scribbling on her Birkins, and while Kanye's gift to Kim Kardashian (an Hermès painted by one-year-old North West) was sweet, it's something I would never do.
How small is too small? Fendi is one brand that's willing to test the limits of the baby-sized "carryall." Their Peekaboo tote is quite possibly the most overrated bag of all time, but I love it so much I can't resist, even in beyond-shrunken micro size.