Fendi
Tue 04.15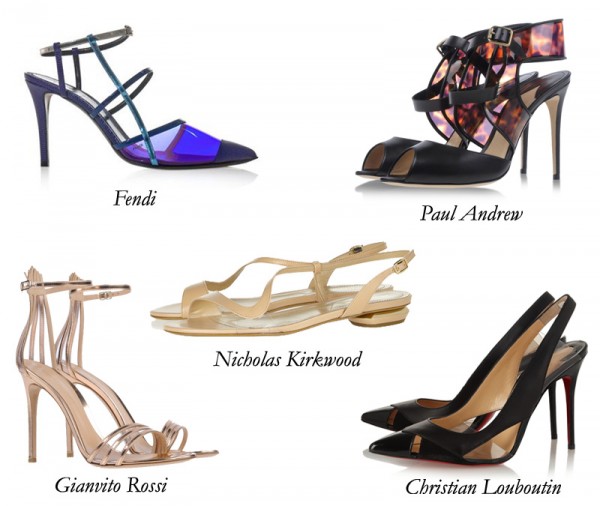 While a hint of PVC evokes thoughts of bright summer days, too much of it can send you down a slippery slope – literally. I don't need to explain the sticky situation you find yourself in the latter case (shoes made entirely from PVC are gross in more ways than one).
Mon 04.14
Fendi loves a good update, and this time they've amped up their highly successful 2Jours tote. The Trois-Jours unifies the elegantly structured, frame-top look of the 2Jours with the easy functionality of an open tote.
Mon 04.07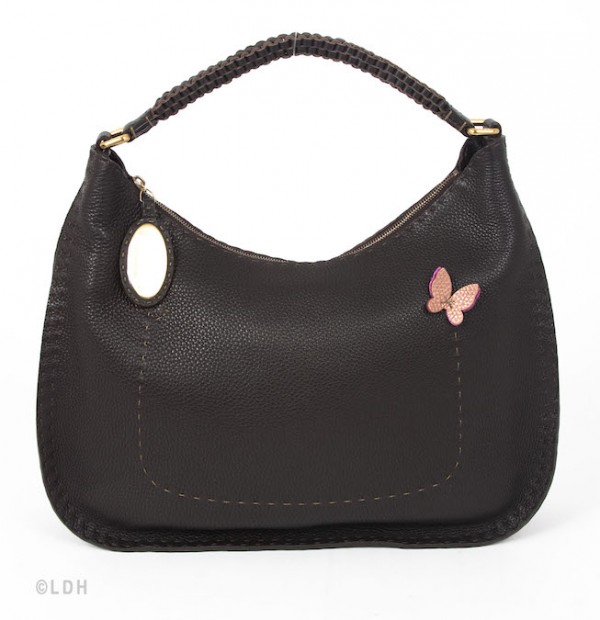 Round two of our LUXE DH giveaway has begun, and this week the object of our affection is a pebbled leather Fendi Selleria hobo! With a petal pink butterfly appliqué, the bag offers a delicate touch of spring to contrast its basic black backdrop. This is perfect for Snobs who want to give a nod to the new season without getting too frou-frou or flowery.
Fri 04.04
Graphic black and white was last year's biggest spring trend. Actually, it was probably the biggest trend of the year, one that has stuck around and likely won't go anywhere too soon. Because really, when is the classic duo not in style?
Thu 03.20
The higher the heel, the closer to god? Absolutely! Just don't tell your chiropractor I said that (tip: Pilates and yoga strengthen your core and back, making heels easier to maneuver). I've been wearing them since I was 17. When I graduated from high school, I tossed my flats and never looked back. Pumps were a part of my daily uniform at USC and continue to be today.
Wed 03.05
…And tulips and daisies and lilies. Some people say the first day of spring is March 21st (and technically, they are right). Others say it's when new buds have returned to the trees. But I say it's when a fresh crop of blossoms hits the shelves by way of my favorite accessory.
Thu 02.27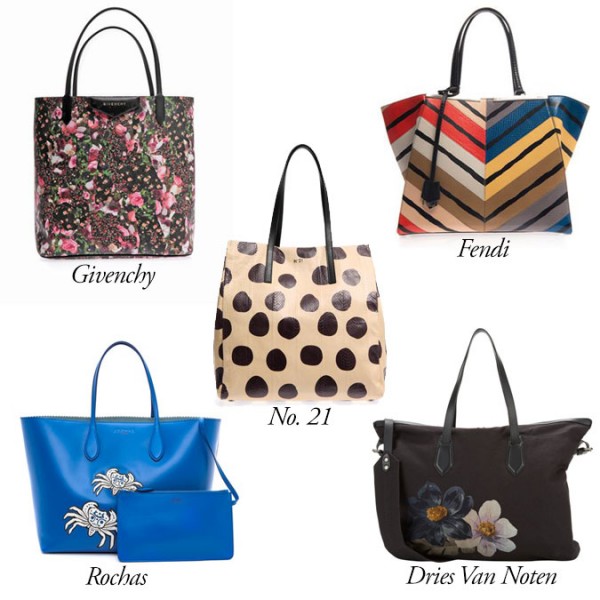 Blame it on Bambi! Totes have become way less serious as of late, and I love it. Whether the sense of caprice is delivered through the flirty print or unique shape, the message is clear: lighten up. For every stoic, somber, monochrome tote, you ought to have one that makes you smile, or even laugh. What's the big deal? It's time to have some fun with your big bags.
Thu 02.20
Feeling bi-curious? Not in that way, silly! I'm thinking more along the lines of a super-chic shoulder bag inspired by the unified yet starkly contrasted beauty of the old black and white cookie. (To quote the prolific Jerry Seinfeld, "I love the black and white. Two races of flavor living side by side in harmony.") Sure, I'm being tongue-in-cheek about the baked good, but there's nothing ironic about my love for this two-toned bag.