Fendi
Mon 07.14
Did I say I was on the fence about patchwork? Some new fall styles have me eating my words!
Thu 07.03
This season, it's all about ingenious handles, from Nina Ricci to Fendi. Don't think kooky, clunky chains that have decidedly hands-off results; instead, think taking yours with a cool-looking twist that actually helps you out in the process.
Thu 06.12
Resort is no mere iteration of Fall or a lead-in towards Spring. It's now a well-established season unto its own…
Fri 06.06
Fendi is celebrating the launch of their new boutique on New Bond Street in London in a most creative and generous way. Ten instantly-iconic Peekaboo bags have been conceived and created by ten already-iconic women, each one for silent auction in an effort to benefit Kids Company.
Fri 05.30
Donning denim when it's not in the form of pants, shorts, or anything in the "bottoms" family: I was on the fence until the most recent crop of denim made its showing.
Thu 05.29
Already thinking ahead towards fall even though it's only unofficially summer? So am I! Get excited now, with a fresh crop of bags that are as mysterious as they are current. Dark romance and subtly tribal are two strong trends going into the next season, and the moods have been injected into both floral and animal prints.
Tue 04.15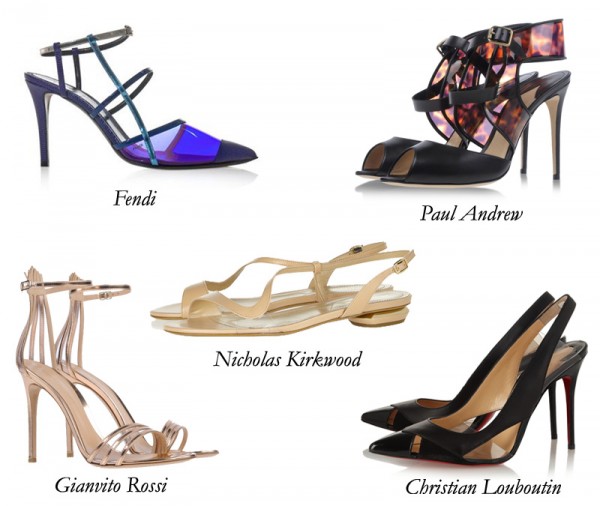 While a hint of PVC evokes thoughts of bright summer days, too much of it can send you down a slippery slope – literally. I don't need to explain the sticky situation you find yourself in the latter case (shoes made entirely from PVC are gross in more ways than one).