Fendi
The realm of the wallet is where I have the most fun: from playful to statement-making, your wallet can be super-specific since it's usually hidden; then when you pull it out of your bag, you get that little jolt of excitement. This bunch turns the concept up a notch.
It might sound nutty, but here it is: You need to accessorize your accessories right now, namely your bags. Thanks to the still-strong buzz surrounding Fendi's friendly, furry monsters, this '90s trend (remember Prada's robot charms!) is making a strong comeback.
Peekaboo, I see you! The Vogue "It" Bag competition hasn't concluded yet, but I'm calling it now. Fendi's Peekaboo satchel in mini or micro size is it! While the micro is no doubt the trendier of the two, the mini will be more functional in the long run.
This season's Firenze4Ever theme was Obsessions. As women, we're overly obsessed with so many things that our lives sometimes end up paralyzed by the ridiculous standards society places upon us; yet even more paralyzing are the unobtainable standards we place upon ourselves…
Denim is now nearly unrecognizable! This spring season, designers are taking everything a major step past black skinnies, saucy bellbottoms, and other basic blues. Forget your old jeans, and think more dressed up than off-duty!
I may not want Frida Kahlo's head dangling from my arm, but a little Fendi monster, on the other hand? Yes, yes, yes. Here's the key difference: Karl is always in on the joke, and this time, I'm giggling and ogling.
Though 2015 may have just begun, Vogue is already preparing to crown the year's "it" bag – and they're letting you make the call!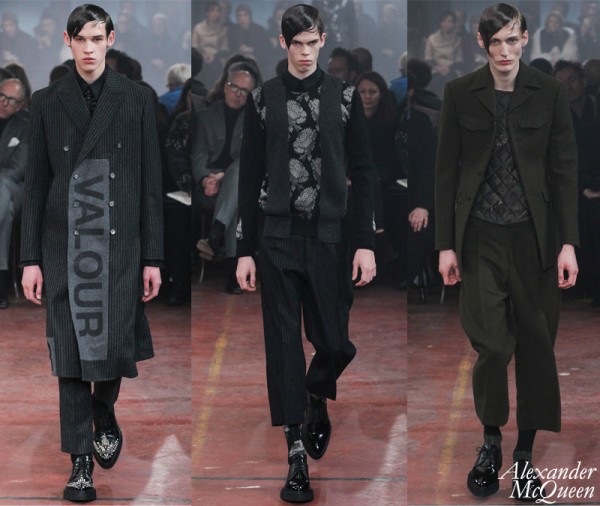 This season, menswear in Milan is both accessible and extraordinarily masculine with deep, rich colors that convey elegance and sartorial range.