Fendi
Thu 02.20
Milan Fashion Week has begun! See which Italian accessory is already making headlines…
Thu 02.13
We're never surprised to see fur grace the Fall runways, but the number of fur bags this season is off the charts. From Donna Karan's shaggy style (her 30th anniversary collection was all about movement) to DVF's trim shoulder bags, black seemed to be the shade of choice, with Vera Wang also throwing her noir beaver shopping bag into the ring.
Tue 01.21
Everyone has the same bags these days – the Célines, the Givenchys…you know which ones I'm talking about. I'm guilty as well but am quite tired of seeing my bags on everyone. In fact, I was just talking to my friend Bryan Boy about this. We love to shop together, but lately there doesn't seem to be a bag out there that hasn't been A) worn to death or B) sold at the outlets for 90% off.
Mon 01.20
The bag's name says it all – easy. That's exactly what we're looking for as we transition out of winter and into spring, shedding a new layer each month. This Givenchy bag is just what is needed for this in-between period when one moment it's freezing and the next, sunny.
Thu 01.02
Lately my posts have been centered around a ski trip I just took. I absolutely hate UGGs and refuse to wear them, whether it's 90 degrees outside (what are those women thinking??) or snowing. But falling on icy roads in mountain-high heels? Not so fun. There has to be another way, and that is the rubber/lug sole route!
Tue 12.31
New Year, new bag! Ring in January with a little something from Fendi that you'll want to use all the time. The Demi-Jour shoulder bag is perfect for those of us who found the 2Jour tote a bit too big for our taste (meaning me).
Mon 12.23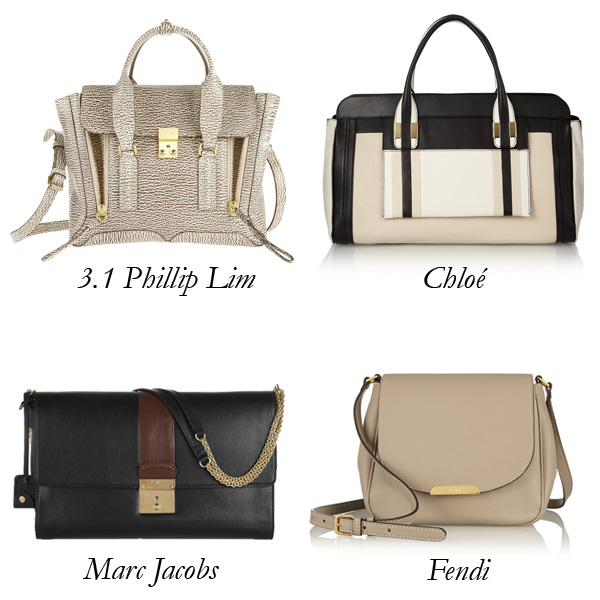 What better way to start the week than with some sale shopping? NET-A-PORTER's markdowns went international just in time for the holidays. Consider it an early gift! The bag selection is heavy on neutrals, which makes rationalizing these well-priced purchases even easier.
Fri 12.06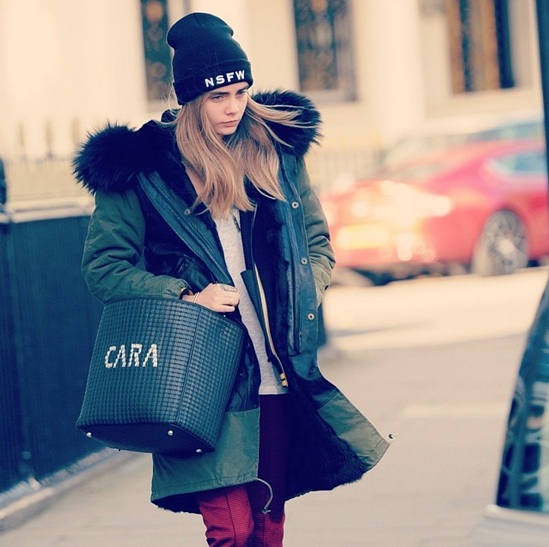 Maybe it's all the competition out there. Maybe it's because we're tired of seeing ourselves – and our accessories – coming and going. Or maybe we're just coming around to the long-lived fact that nice things feel even nicer when they've been customized.
Tue 11.12
Here's a bug you'll actually want to catch this fall: Fendi's Bag Bug collection marries that zany sense of whimsy only Karl can bring to the table with kooky shapes and eye-popping color. The line started with the Fendi Buggies, those furry little monsters you may or may not be seeing dangling off It-bags this season. While the likelihood of the Buggies catching on with full steam is questionable, the Bag Bug Petit 2Jour bag is a shoo-in.