Gucci
I've started writing a monthly column for HarpersBazaar.com that I hope you'll all be tuning in for! My first subject was spring cleaning, or rather, spring organizing (it's a lot easier to organize than to give away beloved bags!). At the start of a new season, I store the pieces I won't be wearing in boxes, and bring out all the others I've been waiting to carry.
I like fringe; I really do. Actually, back in high school, I had a rather serious habit of dousing myself in fringe. A black fringe leather jacket, circa 1990? Check. White fringe leather boots, circa 1991? Double check!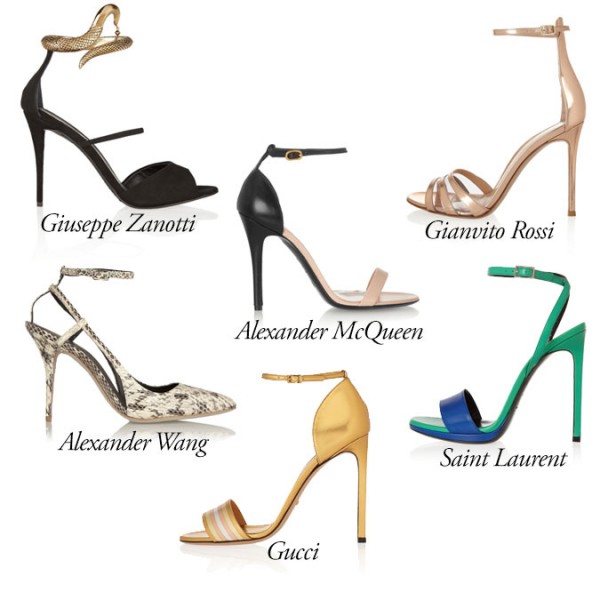 Ankle straps were once thought to be unflattering, especially for those with thicker ankles. Not to mention the fact that they're assumed to shorten the appearance of the leg, but I have actually found the opposite to be true.
We're about to find out how the West was won come Fashion Week when Americana and equestrian-style pieces grace the runways. Get ahead of the trend with this cute little Gucci!
I'm ready to start shopping for summer, and the first item on my list is always the same – espadrille wedges. I wear them from February to October in LA (sporting them during the holidays wouldn't feel right, even at 72 degrees!). They are my favorite seasonal essentials, so beloved that I decided this year I must find a pair that can be worn all day and night – casually while the sun's still out, then dressed up for the evening.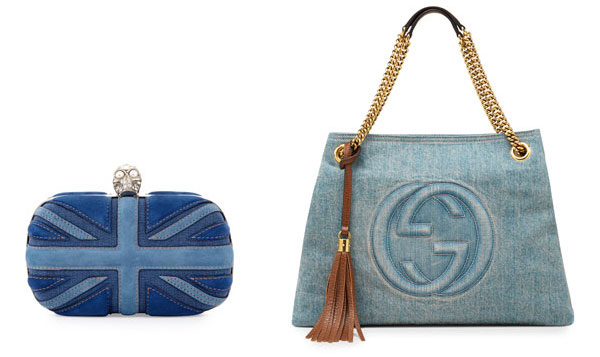 So how do we feel about denim bags? I love a great pair of jeans or a tailored denim shirt, but my appreciation for America's most quintessential item of clothing has never successfully translated to bags.
Tina and I are reveling in all of the fun prints out there right now from the soon to be released Peter Pilotto for Target line to the boldly floral to Jason Wu's jungle fever. Think of it as a spring awakening. To satisfy my craving, I sought out the abstract, the flowery, and the unapologetically graphic. What's your print style?
It was an absolute dream to be able to attend the Golden Globes. Well, I didn't actually attend the awards show, only the parties and I wasn't actually ON the red carpet but I was pretty darn close. Apparently I photo bombed Ryan Seacrest all night on the E! red carpet show, I am hanging … Continue reading Golden Globes 2014: Snob Fashion Awards, Part 1
If you haven't noticed, I am not a hobo bag kind of girl. Giant, shapeless sacks just don't really appeal to me, and it's hard to find anything in them. But the new hobos have a bit of structure and a lot of functionality.