Gucci

Never has a brand gone from blah to bam as quickly as Gucci under the new direction of Alessandro Michele. The departure of Frida Giannini was welcomed by both the industry and consumers, along with longtime Gucci devotees, and it was a brilliant move on the brand's part appointing their Senior Accessories Director, as this is a house known for their accessories. Consider this new phase a welcome return to the brand's strengths.
Featured Items
Can't keep up with who's designing for which brand? In the high fashion world's ongoing game of musical chairs, it can be overwhelming to keep track of the creative minds behind the brands.
I'm sure you have LBDs stockpiled from here to the next century, but what about LRDs? Red is one of my favorite colors. It's empowering – and also actually a neutral – so I'm pleased to see it taking center stage this season. Which one will have you going rouge?
I hosted a fall trends-themed shopping event over the weekend at Neiman Marcus in Dallas. Among plenty of bubbly and treats, guests and I got excited at the prospect of fresh staples, new must-haves, and unexpected revamps on the classics.
It's that time of year again: We're about to make the transition into fall. If there's one thing that will always come back every September, it's your top taupe staples. Due to its perfect balance between warm and cool, taupe is the ultimate versatile hue.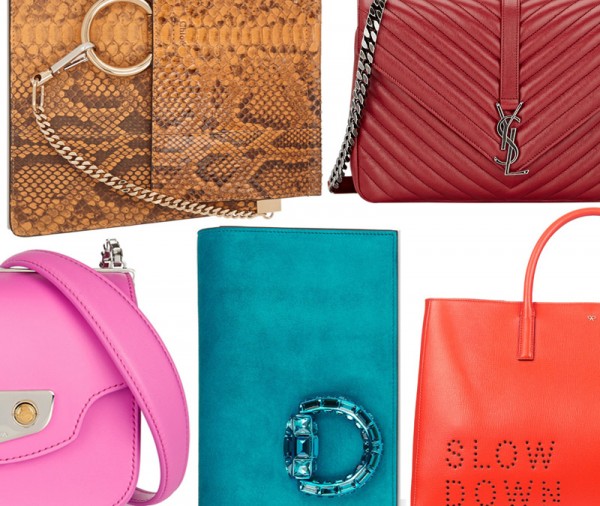 Calling it old-fashioned to get matchy-matchy with your look? That's so old-fashioned! Right now, it feels thoroughly modern to coordinate your bag to your makeup, whether it's a swipe of shimmering eye shadow, a classic lip, or an avant-garde manicure.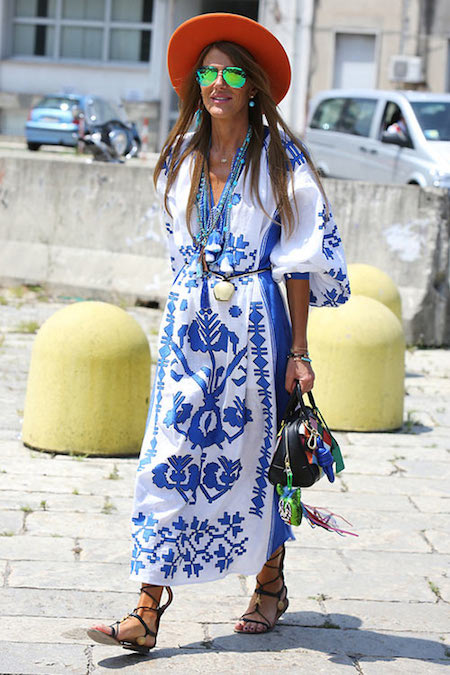 From fringe to hobo bags to exaggerated hoop earrings, the boho look is a fashion favorite at the moment, and none are doing it as well as Ukranian brand Vita Kinicon. For one thing, the style – vyshyvanka, the nation's traditional embroidered clothing – is a different take on boho than we're used to seeing.
It's a Monday in August, and if you ask me, that's barely a Monday at all. Except try telling that to yourself now that you're sitting at your desk dragging yourself back from a weekend beach jaunt…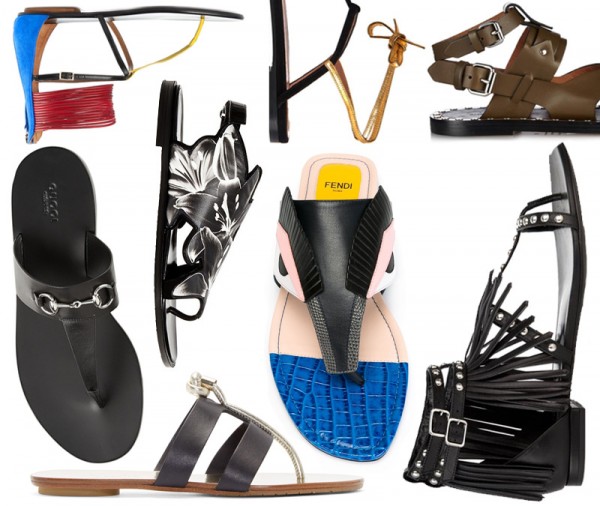 Summer opens up a whole other side of our shoe closets, but when it comes time to pick out a flat sandal for a beach rendezvous, you don't want to always be grabbing for hum-drum flip flops. These thongs come with serious style – and still all the ease you need.