Gucci
Fri 08.16
When it comes to hats, more is never, ever enough, so I've found extra fall options guaranteed to enhance any collection. Best of all, they keep you chic and warm, transitioning your look perfectly into winter. Some will go with just about everything in your wardrobe, while others are meant to be the central component of an outfit.
Wed 08.07
Now that Reed Krakoff is free of his consuming Coach duties, I am confident his line will continue on as a strong contender in the snob world. He already has all the A-listers on his side, and he will likely gain a few more with this deliciously laid-back addition. I'm loving this new style, even though it's not quite as versatile as I would like it to be.
Tue 08.06
The '70s were coined as the "Me Decade," and this emphasis on individuality brought about a wide range of styles from that of groovy hippies to DVF's iconic wrap dress to glam rock David Bowie. One movement defined bag design more than any other, though – feminism.
Fri 08.02
I may not have been around for the Swinging '60s (I'm not that old!), but there's a lot to love about the generation – Twiggy, white go-go boots, Balenciaga, the Beatles, Catherine Deneuve in Belle du Jour, and of course, bags! This was the decade when women finally broke out of the tweed jacket/chain bag combo and embraced their personal style.
Wed 07.31
You know you need it, and you know the one you probably already own is worn to bits. Despite what many designers seem to think, most of us just want an easy daily bag to throw on our shoulders without a moment of thought.
Wed 07.31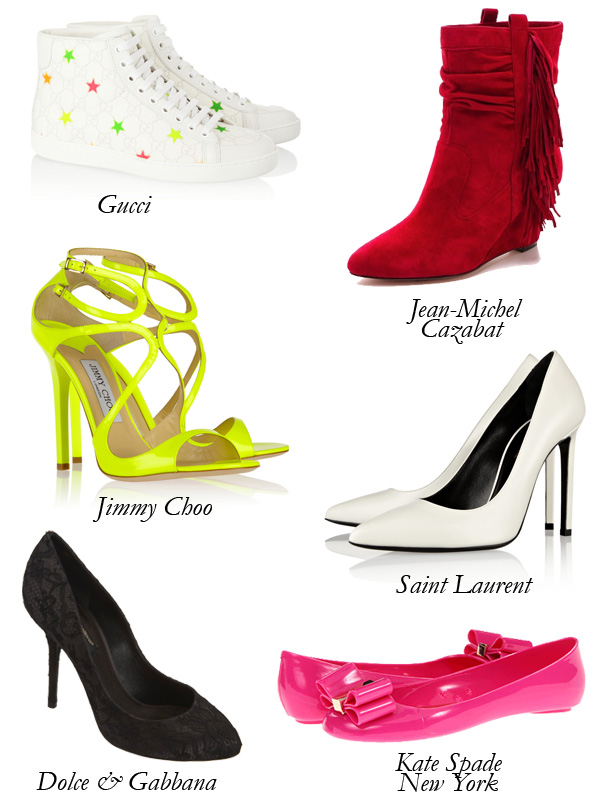 When it came to 1980s fashion, bigger was always better. Head banger bands like White Snake and Skid Row fueled this trend with video after video of girls rocking huge hair and writhing on cars in nothing but skimpy bikinis and white stilettos. As a high schooler, I wasn't allowed to have pumps (I couldn't even wear my high-tops or jellies except on the weekends).
Fri 07.19
The LBD is a year-round staple, that much we know, but getting the summertime LBD just right isn't always the most effortless feat.
Fri 07.12
When you're rushing around NYC like Miranda Kerr, a mini bag is the only way to go. I love Louis Vuitton's toned down Monceau BB (at Louis Vuitton for $1,720). Okay, bright pink patent isn't exactly toned down – I'm talking monogram-wise. And remember, Loeffler Randall has a Frugal option!
Mon 07.08
As much as I love cobalt, it's one of those colors that you only need a little of to make a statement. Anything more than that would cause serious shock and awe (and not the good kind). You pack a bigger punch with a jolt of electric color rather than a full-on current, so choose just one piece to layer with…