Hermes
I have been an active member of Overpackers Anonymous for as long as I can remember. It started at eight years old when I moved to the United States from Taiwan. The transition definitely affected my tendency to stock up—being uprooted from the only home you've ever known to a foreign country and not speaking a word of the local language is beyond traumatizing. Therefore, wherever I went, I packed everything with me.
There is nothing like a double dose of Hermès to get the pulse revved up. Before I buy a bag, any bag, I turn it completely inside-out to inspect the lining because to me, the interior is just as important as the exterior (it's kind of like choosing men!). I have always maintained that I could turn my Hermès bags inside-out and use them; they're that good.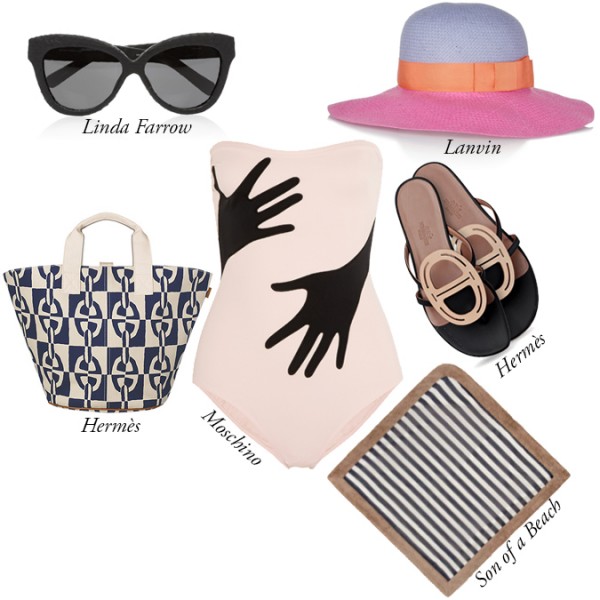 These aren't exactly the typical vacation must-haves that you can throw in your raffia tote and leave on the beach while you wade out into sea. They're more like what you'd be wearing while lounging on the deck of a 210-footer out on the ocean! Would you indulge in these luxe accessories for your next tropical getaway?
Hermès is as well-known for their meticulously crafted silk scarves (I know women who collect them and choose not to wear them, but frame them on their walls!) as they are for their perfectly crafted – and wildly sought-after – bags. Now the two have come together to effortless, luxurious (and effortlessly luxurious) effects, as only Hermès could execute.
Two starlets who couldn't be more different, united by one bag – the Birkin. Pamela Anderson is looking amazing these days, no? The chic pixie cut, the full skirt…and hey, a little Hermès never hurt. This is one of the most shocking transformations we've seen in a while, and though it's unfair to put anyone next to Miranda Kerr, Pam is definitely giving her a run for her money.
The Hermès show is always my favorite of Fashion Month. Not merely for the obvious reasons but also because it's the most civilized show of all the fashion weeks combined. The house elects a different location each season, yet the same overwhelming sense of serenity is in the air, no matter where the show is held.
I have been doing some Spring cleaning in my closet, and I can tell you, I am ready to sell the bags I no longer use and get ones that are relevant to me now. There are many resale consignment sites out there, but I have found that LuxeDH has all the amazing brands, including my top 3 – Hermès, Chanel, and Celine. Their service is incredible especially for buying gently used bags.
Online vintage mecca Bella Bag has generously sponsored the giveaway of this gorgeous Hermes Birkin. Have you entered to win yet? There's just a week and a half left to throw your hat in the ring!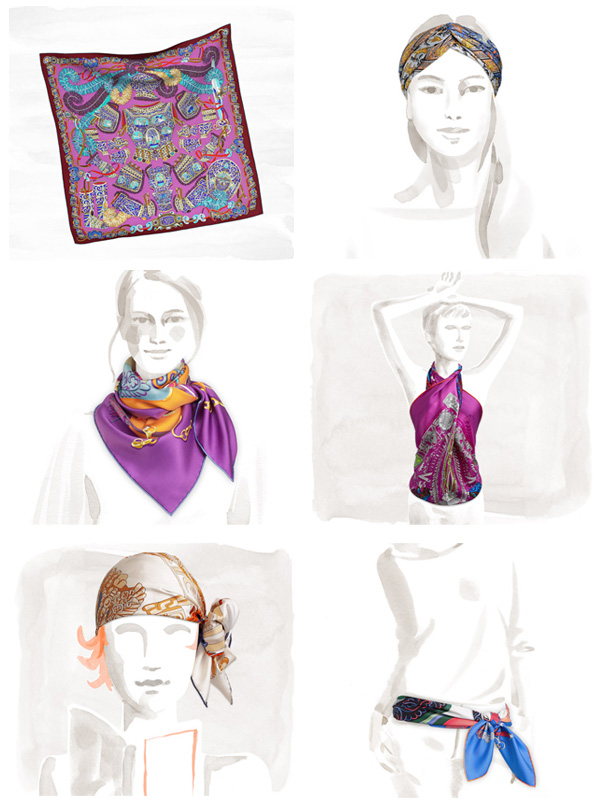 My grandmother collected silk scarves, and rarely let me out of the house without one tied around my neck (which I would promptly remove and shove in my bag as soon as I was out of her sight). The older I get, however, the more I appreciate them. They truly are like art.