Hermes
Worried about your bag walking off? With this one-of-a-kind Kelly, you just might need to be! The must-have Hermès has always been considered the epitome of classic, yet this red croc and black togo leather iteration is like nothing we've seen before.
Moms-to-be always ask about diaper bags, but what about those nine long months of being pregnant? Don't get me wrong: I loved being pregnant, so I'm not talking Grace Kelly "hide-the-bump" types of bags. Instead, the stylish kind that make you feel pretty, even if that's their sole purpose.
Have you ever fallen in love with a bag, only to see it slip through your fingers? First you decided that it was too expensive and that you needed time to decide if you really must have it, then the next thing you know, it's sold out! I pride myself on always finding the bags I love, no matter how high or low I have to search for them, and one of my newest solutions is eBay.
A vending machine that doles out designer bags? Yes, please! See this and other dreamy delights with the weekly Snobgrams…
See where the Snobs have been hanging out, what delicious treats they've been cooking up, and most importantly, what they've been wearing…
Having a rough day? I have some great news that's sure to turn things around – Hermès has plans to expand in the U.S. market! Here I thought they'd forgotten about us, turning full steam ahead into Asia. Hello! Americans are the best shoppers. And soon we'll be able to put our skills to the test in the overhauled Beverly Hills boutique.
When it comes to fashion, the '80s was all over the place. There were power suit-sporting businesswomen, New Romantics, polo-popping prepsters, and Madonna (a fashion movement in herself). The decade brought us a slew of trends that ranged from shoulder pads to leg warmers to M.C. Hammer-style parachute pants…
Set your alarms, Snobs! Vaunte will be holding a mega Hermès sale on tomorrow at 12 p.m. EST and they've given Snob Essentials a sneak peek of the goods. Every color and skin you could dream of will be there! As a mini bag enthusiast, I rarely think biggest is best, but this huge purple Birkin is not to be ignored.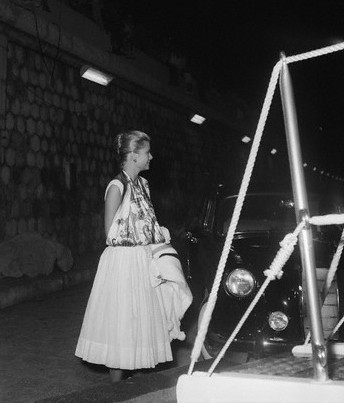 There are few pieces in my wardrobe more versatile or more beautiful than my Hermés scarves. Sure you could wear them around your neck, but why not get a little creative like Grace Kelly did? That's the most fashionable arm sling I've ever seen (Mariah Carey and her bedazzled slings might want to take note).