Hermes
Set your alarms, Snobs! Vaunte will be holding a mega Hermès sale on tomorrow at 12 p.m. EST and they've given Snob Essentials a sneak peek of the goods. Every color and skin you could dream of will be there! As a mini bag enthusiast, I rarely think biggest is best, but this huge purple Birkin is not to be ignored.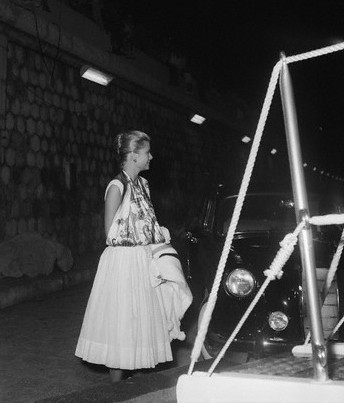 There are few pieces in my wardrobe more versatile or more beautiful than my Hermés scarves. Sure you could wear them around your neck, but why not get a little creative like Grace Kelly did? That's the most fashionable arm sling I've ever seen (Mariah Carey and her bedazzled slings might want to take note).
When first released, this was called the Sac à dépêches. It wasn't until twenty years later that it became truly iconic when Grace Kelly used it to hide her pregnancy. And so the "Kelly" (inquire at Hermès) was reborn. There are few bags like it. The Fendi fashion top handle ($2,210) gives you a little taste.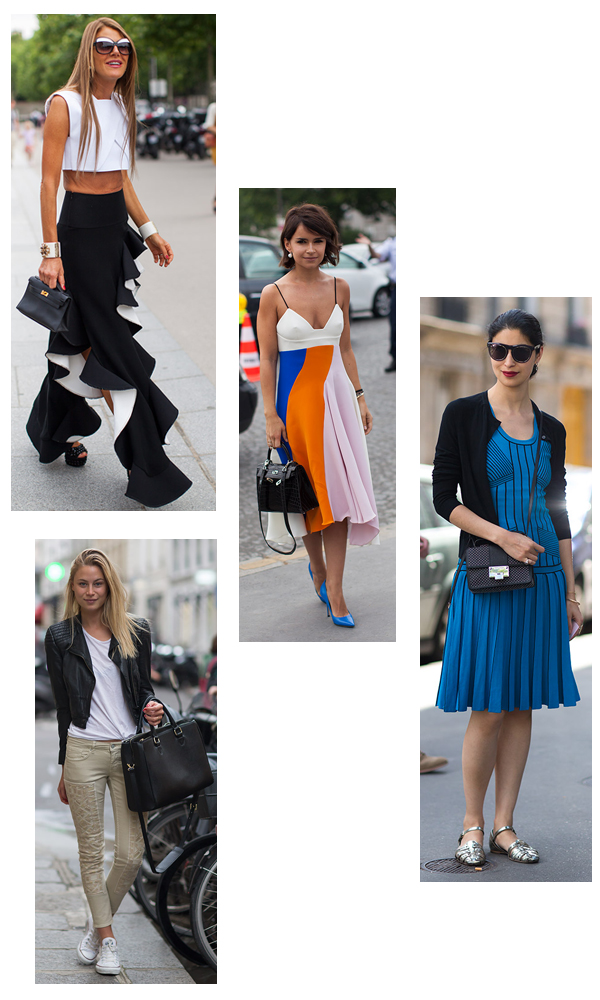 Fashion people love a good juxtaposition and few fashion weeks bring them out like the Paris Couture shows. From the out-of-this-world runway looks to the high-contrast street scene, it's a delicious eyeful. Some street-style stars, like Caroline Issa, perfect their unique take on insouciant yet ladylike glam.
A fashionable crowd came out to play at NYC's Frieze Art Fair this past weekend, and it got me thinking about how we dress for summer events. From the ultra-posh art lovers frequenting gallery openings to the cool hippie girls rocking out at Coachella, we love to dress the part when we go out. Frieze […]
This season, there's one big question: to Lego or not to Lego? Colorful Legos are the biggest craze in bags since, well, leather. Remember the Lego Hermès Birkin, circa 2012? One year later, and the Lego reigns supreme, executed by the house of Chanel and indie artists alike. Chanel's creations (below), as seen in the […]
Store your slouchy hobo bags for now. The structure of a briefcase is a must this season, whether you work in an office or not. I prefer mine mini (there are fewer documents to carry when your work is online!), though for the orange Hèrmes Kelly (e-mail here to inquire) briefcase, I'm sure you can […]
There's been a lot of speculation that the Saint Laurent Sac de Jour is a rip-off of the Birkin. I'll admit there are quite a few similarities. To me, it looks like Hedi Slimane took a cue from the unfinished Birkin shown by Hermès a few seasons ago. But in spite of all the criticism, […]
Attending an Hermès fashion show is an experience unto itself. Upon arrival, we were ushered up two flights of stairs at the library of the Lycée Henri IV and greeted with bubbly, cocktails, and bites at once. The sense of intimacy only built on itself from there. With cozy seating (some attendees got comfortable on […]