Hermes
A vending machine that doles out designer bags? Yes, please! See this and other dreamy delights with the weekly Snobgrams…
See where the Snobs have been hanging out, what delicious treats they've been cooking up, and most importantly, what they've been wearing…
Having a rough day? I have some great news that's sure to turn things around – Hermès has plans to expand in the U.S. market! Here I thought they'd forgotten about us, turning full steam ahead into Asia. Hello! Americans are the best shoppers. And soon we'll be able to put our skills to the test in the overhauled Beverly Hills boutique.
When it comes to fashion, the '80s was all over the place. There were power suit-sporting businesswomen, New Romantics, polo-popping prepsters, and Madonna (a fashion movement in herself). The decade brought us a slew of trends that ranged from shoulder pads to leg warmers to M.C. Hammer-style parachute pants…
Set your alarms, Snobs! Vaunte will be holding a mega Hermès sale on tomorrow at 12 p.m. EST and they've given Snob Essentials a sneak peek of the goods. Every color and skin you could dream of will be there! As a mini bag enthusiast, I rarely think biggest is best, but this huge purple Birkin is not to be ignored.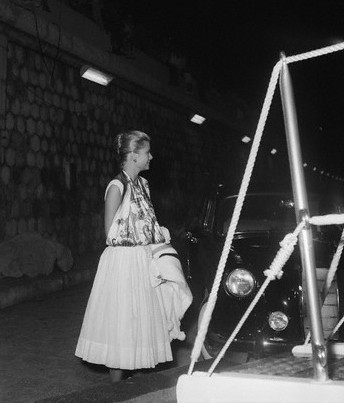 There are few pieces in my wardrobe more versatile or more beautiful than my Hermés scarves. Sure you could wear them around your neck, but why not get a little creative like Grace Kelly did? That's the most fashionable arm sling I've ever seen (Mariah Carey and her bedazzled slings might want to take note).
When first released, this was called the Sac à dépêches. It wasn't until twenty years later that it became truly iconic when Grace Kelly used it to hide her pregnancy. And so the "Kelly" (inquire at Hermès) was reborn. There are few bags like it. The Fendi fashion top handle ($2,210) gives you a little taste.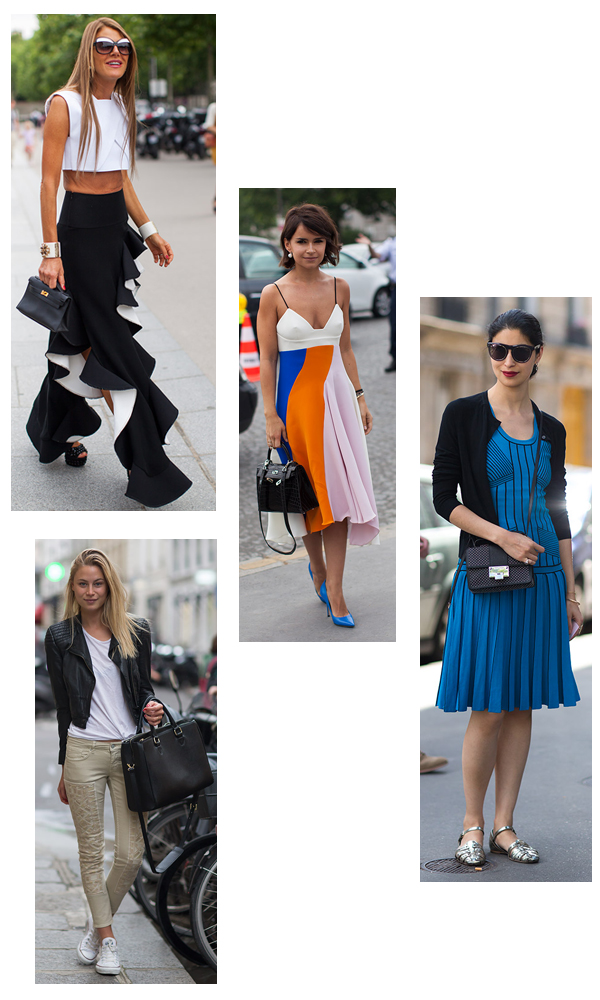 Fashion people love a good juxtaposition and few fashion weeks bring them out like the Paris Couture shows. From the out-of-this-world runway looks to the high-contrast street scene, it's a delicious eyeful. Some street-style stars, like Caroline Issa, perfect their unique take on insouciant yet ladylike glam.
A fashionable crowd came out to play at NYC's Frieze Art Fair this past weekend, and it got me thinking about how we dress for summer events. From the ultra-posh art lovers frequenting gallery openings to the cool hippie girls rocking out at Coachella, we love to dress the part when we go out. Frieze … Continue reading Best Summer Style: Art Fair vs. Music Festival