Hermes
There's been a lot of speculation that the Saint Laurent Sac de Jour is a rip-off of the Birkin. I'll admit there are quite a few similarities. To me, it looks like Hedi Slimane took a cue from the unfinished Birkin shown by Hermès a few seasons ago. But in spite of all the criticism, … Continue reading Saint Laurent Sac de Jour: Birkin or Bust?
Attending an Hermès fashion show is an experience unto itself. Upon arrival, we were ushered up two flights of stairs at the library of the Lycée Henri IV and greeted with bubbly, cocktails, and bites at once. The sense of intimacy only built on itself from there. With cozy seating (some attendees got comfortable on … Continue reading Hermès Fall 2013 Collection: A Complex Role
Bali Barret, the women's universe artistic director at Hermès, and Commes de Garçons' Rei Kawakubo came together to create Commes de Carrés, a collection of twelve limited edition scarves that combine the craftsmanship of Hermes' silk carrés with the abstract patterns of CDG. The scarves are broken into two categories: black/white and colorful. The former … Continue reading Hermès x Commes des Garçons: Commes des Carrés
I haven't worn overalls since I was 8 years old (they were green corduroy and I wore them everyday with my roller skates). I don't usually think it's a look that everyone can pull off but in leather these 3.1 Phillip Lims seem more grown up. Unless you're under 20, though, steer clear of the … Continue reading 3.1 Phillip Lim Leather Overalls: Underexposed
Fact: Birkins are better than a 401k. They're seriously the best retirement fund you could have. The classic bags easily liquidate at current retail, and since prices increase regularly (in 2001, a 30cm Birkin cost a mere $4,500 – now it's at $8,700), you'll literally be pocketing extra money (not that I would ever sell … Continue reading Largest Accessories Auction Ever: Hermès Heaven
I've rounded up the most popular bags of the year based on your Likes, Tweets, and comments. One for each month of the year! Love them or hate them, these incendiary (sometimes literally – I haven't forgotten what you did to the Birkin, Francesca Eastwood!) bags were on the tips of our lips. Have fun … Continue reading 12 Most Popular Bags of 2012: A Bag Snob's Dozen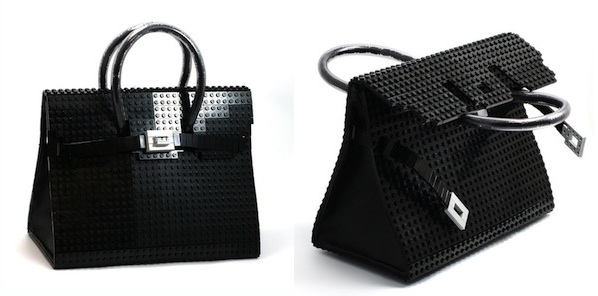 This is adorable! Ok, so it's sort of fake but for once I will actually enjoy myself with Legos instead of pretending I don't want to stick my head in a toilet (have you tried building 1500 piece Star Wars aircrafts?!). At $400 it's pricey for a toy but considering it is a functioning bag, … Continue reading Lego x Hermès Birkin?!
Why didn't I think of this?! Not only is this a museum full of bags – the museum itself is a bag! The mastermind behind this grand palace is Kenny Park, the CEO of the Korean bag supplier for Marc Jacobs and other top designers, and all I have to say to him is thank … Continue reading Seoul's New Bag Museum: Handbag Heaven
The ultimate Man Snob Michael Carl (that's Carl's Crush to you) just posted his gift guide on Vanity Fair's website today and not a moment too soon! Men are notoriously hard to shop for, so here are some of the fashion market director's chicest suggestions. Donate your guy's tired old nylon duffel bag and treat … Continue reading Carl's Crush Gift Guide: It's a Man Snob's World