Jason Wu
Okay, I'm trying not to harp on about this, as some people have told me to get over the fact that my bag was stolen, but wouldn't you be upset if you lost this gorgeous Ferragamoicon?? The striped Spring 2016 style is surprisingly easy to incorporate into your wardrobe, whether you're pairing it with red fur like I did or simply basic black. Plus, it was taken from an invite-only presentation, rather than a public event, which just makes you wonder all the more who took it…anyway, I intend to pick up another Ferragamo, and in the meantime, there are plenty of other bags to get me through the season.
Featured Items
Had you told me in 2006, back when I had first started attending shows in Bryant Park, that I would one day kick off New York Fashion Week with a show by a young Taiwanese designer perhaps best known for dressing chic First Ladies, end the day with a Puma show dreamed up by a rebellious pop star named Rihanna, and covet both collections equally, I would have called you crazy. But so my first (bitterly cold) day of the Autumn/Winter 2016 shows began, and that's precisely what happened.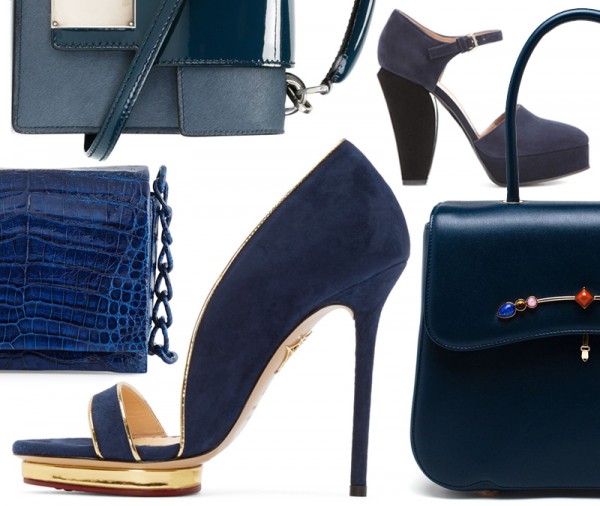 The word "blue" has gotten a bad rap in modern times, particularly in American culture. Blue Christmas, the Monday blues, singing the blues, heck, blue balls…I could go on until I'm blue in the face! In reality, blue is the most uplifting color of all. Just look to the sky on a bright, sunny day. It's an instant mood-enhancer, just like crystal-clear blue water.
Featured Items
Here we are again! Back in New York City and the energy is palpable, from the searing late-summer sun to the mad dash between Lincoln Center and Milk Studios (and everywhere in between). But it's what's going on inside that's really stirring up our spirits…
We all carefully plan what we wear on a date because we know choice of dress (or pants, for that matter) and shoes determines the signals we give off. But it's your bag that shows your real feelings.
These days, you rarely see a woman wearing a strand of pearls (unless that strand is used as a headband à la this Simone Rocha).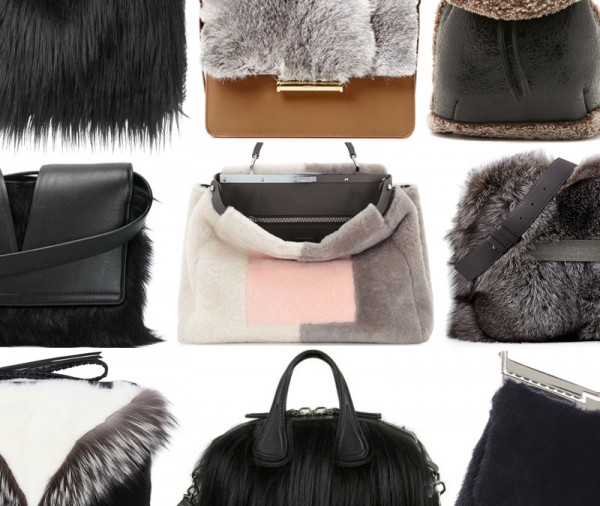 Winter is coming! It may be awhile before the temperatures drop severely, but the cold season has a way of creeping up sooner and more swiftly than you think. And even if yours isn't as severe as it is in Winterfell, having a nice, warm and fuzzy friend to snuggle with feels right when you're chilly.
It's that time of year again: We're about to make the transition into fall. If there's one thing that will always come back every September, it's your top taupe staples. Due to its perfect balance between warm and cool, taupe is the ultimate versatile hue.
I'm not opposed to a light dusting of bronzer to highlight your own natural glow, but there's only one kind of tan skin you need this summer, and it doesn't require any exfoliation beforehand. Instead, it comes in the form of lovely leather bags.