Jason Wu
Thu 04.03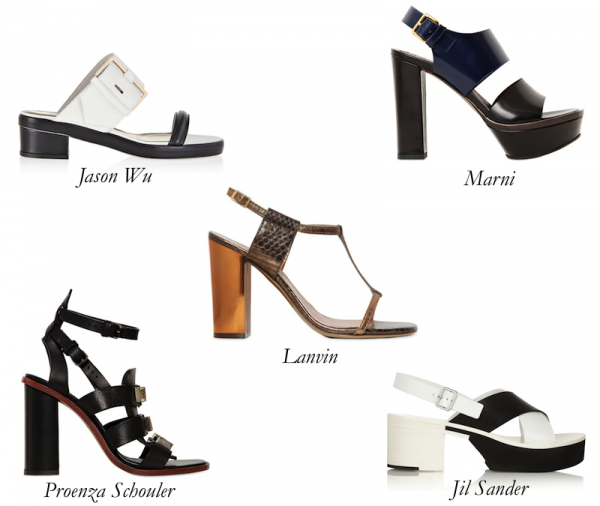 Whether you're the kind of girl who wears 2″ heels or never anything under 5″, you're going to want to jump on the block heel trend stat. The nod to the '70s is an absolute godsend for your feet – a step up from flats and a comfy alternative to razor-thin stilettos. Here are the picks you need to have a block party at any height…
Fri 03.21
Metallics? Hello, liquid luster! Black patent leather? Think shinier than your lip gloss. Astrakhan lamb fur? So sumptuous! And crocodile? This is as divine as exotic skin gets. Jason Wu is keeping his girls classy for Fall '14 with an insanely gorgeous bag collection set strictly in neutral tones.
Thu 03.06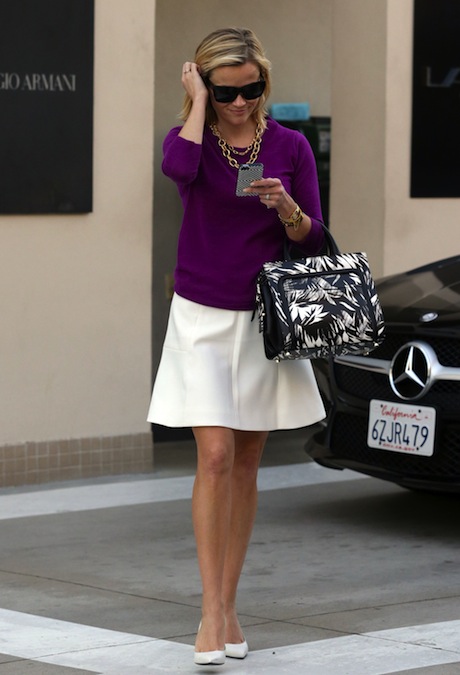 Another week, another set of swoon-worthy celebrity bags! Let us know who's carrying your favorite in the poll…
Mon 02.10
Another week, another set of celebrity bags! Let us know whose is your favorite in the poll…
Sun 02.09
Spring combs, a trio of eyeliners, a messy chignon, and more notable looks from NYFW beauty…
Fri 02.07
Who you calling ingenue? Jason Wu is proving himself to be the new master of edgy sophistication. Opening with a dark, mature, introspectively and attractively moody tone right out of the gate, his Fall 2014 collection presents a supremely modern interpretation of the femme fatale.
Tue 02.04
If you believe Punxsutawney Phil, winter is far from over, which is why it's so exciting that Shopbop is unloading hundreds of items from their winter collections at 70% off! The best Valentines often come from yourself, so why not indulge in a few of these guilt-free treats? You'll need a cute bag for your February 14th plans, whether they involve a special someone or a group of friends.
Tue 01.21
If this season's "radiant orchid" mauve pinks and warm lavenders are not your thing, you still owe it to yourself to get out of the mid-winter doldrums. Achieve instant perkiness, inside and out, with a sunny yellow bag.
Mon 12.30
Finally, a palm-leaf print I can really get behind. If Jason Wu's latest theme doesn't make you long for the tropics stat, then I don't know what will. "I wanted to do tropical," noted Jason of his Resort 2014 collection, "but as shadows."