Jason Wu
Sun 09.07
Jason Wu's Spring '15 collection gave way to my favorite show thus far. Simply put, it was beautiful. Sans bells and whistles, no stage antics: the clean, gleaming runway let the pieces, as well as the ladies wearing them, shine as they should.
Fri 09.05
Take your lunch break with Jason Wu! His Spring/Summer '15 show is livestreaming at 1 pm EST, and I have a feeling it's just the thing you need to get through that Friday afternoon slump. Tina's there covering, so don't forget to check back later for her review! Catch the main event here…
Thu 07.17
Florals for spring are a well-established motif – and this year's tough blossoms had me on a garden kick. Now my ongoing infatuation with florals has reached epic new heights, thanks to Jason Wu's Pre-Fall collection.
Thu 05.29
Already thinking ahead towards fall even though it's only unofficially summer? So am I! Get excited now, with a fresh crop of bags that are as mysterious as they are current. Dark romance and subtly tribal are two strong trends going into the next season, and the moods have been injected into both floral and animal prints.
Mon 04.21
Beat the Monday blues with a Neiman Marcus sale! It's far more energizing than a cup of coffee and will keep you going throughout the whole week (or at least until your package arrives in the mail!). Now through Tuesday, get 25% off sale items online and in-store.
Thu 04.03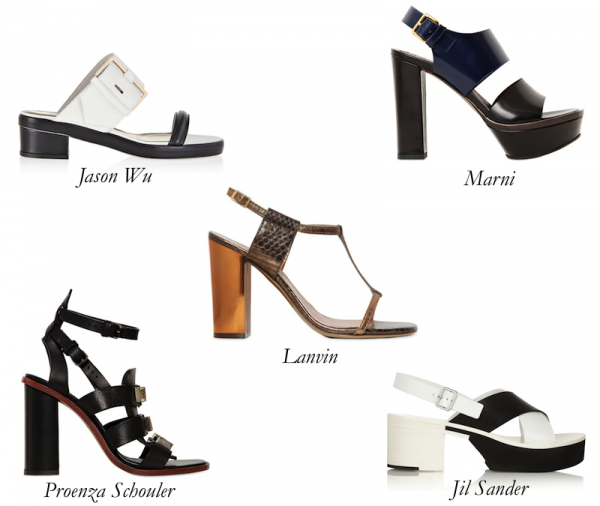 Whether you're the kind of girl who wears 2″ heels or never anything under 5″, you're going to want to jump on the block heel trend stat. The nod to the '70s is an absolute godsend for your feet – a step up from flats and a comfy alternative to razor-thin stilettos. Here are the picks you need to have a block party at any height…
Fri 03.21
Metallics? Hello, liquid luster! Black patent leather? Think shinier than your lip gloss. Astrakhan lamb fur? So sumptuous! And crocodile? This is as divine as exotic skin gets. Jason Wu is keeping his girls classy for Fall '14 with an insanely gorgeous bag collection set strictly in neutral tones.
Thu 03.06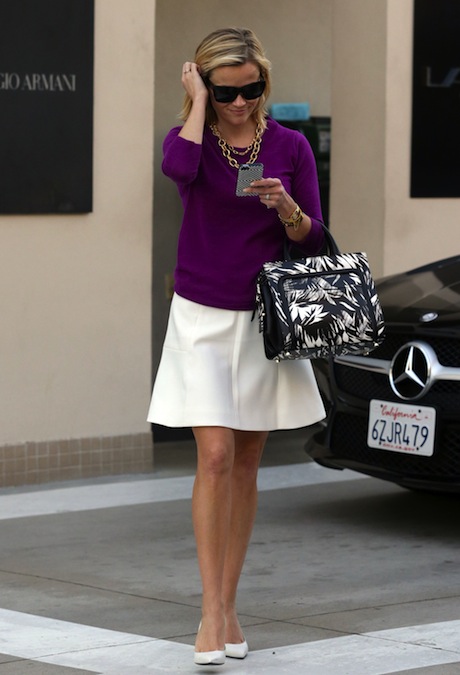 Another week, another set of swoon-worthy celebrity bags! Let us know who's carrying your favorite in the poll…