Kate Spade
We've all been there: As classic our tastes usually are, at times we want to join the latest craze and have a bit of fun. But fun often comes at a high cost. That Fendi monster bag you've seen everywhere? Sure, it's a good time now, but in a year or two you might find yourself questioning that moment of insanity.
Featured Items
There is nothing more difficult than getting a mother and a pre-teen or teen to agree on something. But when it comes to fashion and bags, you might have a rare chance at a consensus. I asked my daughter for help on this one…
Featured Items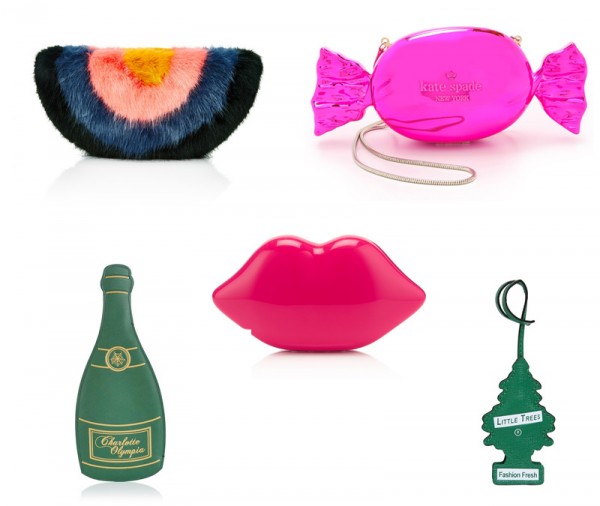 Maybe it's the fact that the wildest day of the year is rapidly approaching (have you got your costumes ready?) or perhaps it's just fashion's ongoing love affair with all things irreverent, unexpected, quirky, and off-the-wall, but I'm feeling wacky this Monday.
Featured Items
The latest topic for my Vogue China column, "Bag Chat with Tina," is bags that will brighten up your wardrobe without breaking the bank. I've found the best bags of the season that are both on-trend and on-budget because shopping for multiple styles is so much more fun than picking just one.
I've lived in LA for most of my life; no one here owns umbrellas, but it's El Nino this year so you'd better gear up. As for the rest of the world, you know the drill!
Everyone's favorite weekend has finally arrived! As a kid, I lived for the moment we could finally say, "school's out for summer," and now as a mom, I still love it for all the sale shopping.
There are girls who get dressed and then just toss a bag over their shoulder as an afterthought. (Clearly, I am not one of those girls.) And then there's kind of girl who lives – and dresses – vicariously through her bags.
There are many milestones in a young girl's life that we could talk about: her first period, her first kiss, her first pair of high heels…but given the proximity to beach season, I'm going with her first bikini. My first "grown-up" bikini (I wore two pieces as a toddler) was a red bandeau.
Reese is always a breath of fresh air, and this look is no exception. Carrying the Row Satchel 12 tote and wearing Thierry Lasry Sexxxy sunglasses, she stepped out recently looking like a spring day.