Kotur
Tue 12.03
Tis the time for embellished accessories, but I say, keep your clutch minimal this season. Pouches aren't just for girls who don't like to carry real bags (gasp!) and holding makeup anymore. The simple pouch has elevated itself to become the ultimate chic touch.
Fri 11.29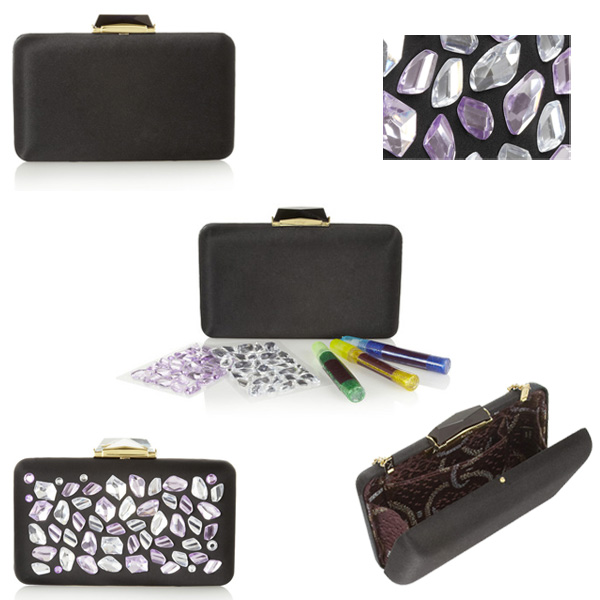 Immediately after stuffing myself with turkey, I start thinking about gifts. Suddenly, Christmas is less than a month away, and every year it seems to get harder and harder to find unique things for my snobby-chic friends. What do you get the girl who has everything? Something she can make herself, that's what!
Mon 09.30
As we make our way into fall, we leave the flowy silhouettes of summer behind and embrace structure. What better to do this with than the caged trend? While it's been around for a while, we're starting to see this manifest itself more and more on everything from booties to sexy peplum skirts.
Tue 07.30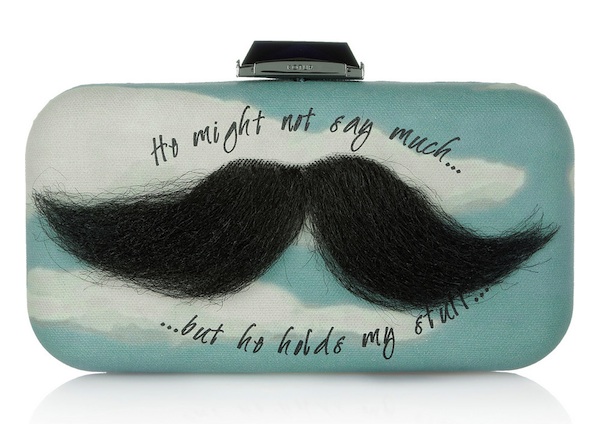 The reign of the mustache, one of the worst and most ridiculous trends in recent memory, continues. I understand having a love of menswear, but this is just too much. Seeing Betsey Johnson take on the trend is not surprising (nor is the fact that the necklace has been discounted to $29.98), yet it's gone far beyond kitsch designers.
Thu 07.25
Some people love candy, others fashion, and frankly, most love both! Satisfy your sweet tooth and your Bag/Jewel Snobbery all at the same time with Rauwolf's gemstone bag (at Barneys New York for $1,470). It's like an Astro pop, only it will never melt!
Tue 04.30
I can't get enough stripes. When summer's perennial must-have is also the trend of the moment, it feels like the stars are aligning. Since my favorite combo is graphic black and white, the Marc Jacobs sequined Skunk clutch (one NET-A-PORTER for $2.095) wasted no time in stealing my heart. Like a shimmery set of piano […]