Lanvin
Braids are having a moment. There's something about the texture, romantic and a little earthy, that feels so right. Just look to the recent ethereal hairstyles showcased by celebs like Amanda Seyfried, opting for a modern, less appropriated update on cornrows.
Personally, I can't get enough of the cape trend. I understand that for the reluctant fashionista, a design this bold can be quite daunting, but give it a try. The look has been up and down the runways this Fashion Month, so as you see more and more styles making their way onto the street…
Lanvin bags often tend to lean towards the prettier, more traditionally feminine side. Now it looks like they've switched gears for the time being, from their recent braided and tassel shoulder style to this latest riff on all-over studs. The brand is full of attitude this season…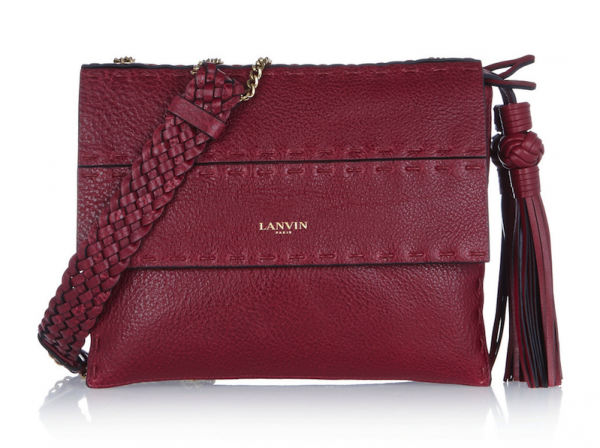 If there's any brand that can give me a craving for something sweet, so to speak, it's Lanvin. There's nothing saccharine about this Sugar; it's all real and ready to go.
The ubiquitous ILoveMakonnen song may be about "working Monday night" and the "club going up on a Tuesday," but I'm switching it up! Turn your Manic Monday into Monday Fun Day by getting dressed to the nines and going out in full-force.
Last week I covered artistic heels that have zero regard to comfort. Well, it's Friday now, and I'm past the point in the week when I'm going out of my way to impress people! It's time to find the best of both worlds.
One of fashion's most exciting aspects is the creative spirit of turning the ordinary into something much more, like the everyday, mundane safety pin. It's not hard to see how they would inspire designers, especially clothing designers who use safety pins daily to drape, cinch and perfect.