Lanvin
Fri 03.28
For the Lanvin Spring 2014 collection, it was all about hearts and stars, but these are not the petite kinds of hearts and stars you see on so many dainty jewels today. They're mega oversized (though believe it or not, these are smaller than the pieces that initially went down the Parisian runway!).
Tue 03.25
Carven's quirky prints always have me coming back for more, and the latest fanciful piece comes with a serving of oversized kiwis. The magic of the French house is that it can take a look like this that seems as if it would be perfect for tots, and give it a surprising taste of understated sophistication.
Fri 03.21
I did some early spring cleaning to purge my closet, even going so far as to bring in an "organizational expert" (from Blue Print Your Space – but more on that later!). It's much easier to throw things out when you have someone to validate that they really should be tossed if I know I'm never going to wear them again.
Mon 03.17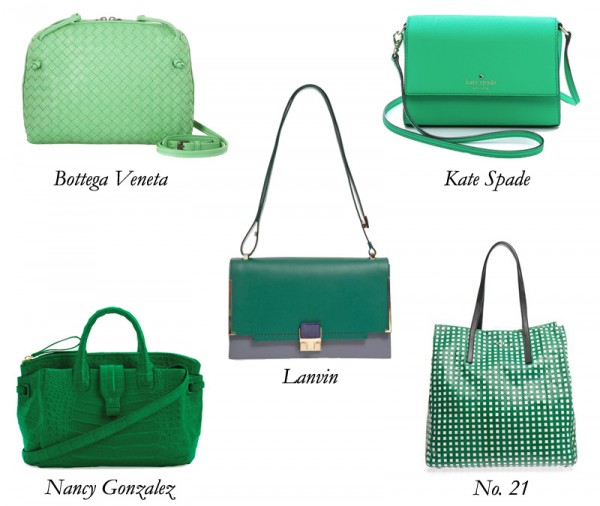 According to legend dating back to Boston in the 1700s, if leprechauns (or your prankster friends) see that you're not wearing green on March 17th, they'll pinch you! To avoid unsightly little bruises, I recommend one of the Emerald Isle-hued options below. My husband's maternal grandfather was 100% happy go lucky Irish, and his spirit has me in the mood to celebrate.
Wed 03.12
If you've been in search of a different day bag to make you stand out, this wildly printed shopper has it in spades…or should I say paisleys? There's nothing that explicitly says "Lanvin" about this tote (aside from the discreet label that, you know, says "Lanvin"), none of their ordinary ribbons or brass chain-links.
Thu 03.06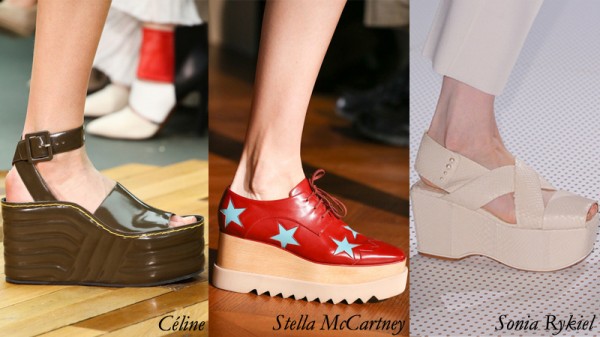 Which is your favorite shoe trend from Paris Fashion Week?
Wed 03.05
…And tulips and daisies and lilies. Some people say the first day of spring is March 21st (and technically, they are right). Others say it's when new buds have returned to the trees. But I say it's when a fresh crop of blossoms hits the shelves by way of my favorite accessory.
Sun 03.02
See who made the cut on our best and worst dressed lists!