Lanvin
Colorblock, print block, texture block…whether you like yours via sexy mesh inserts on mini dresses or wool panels on winter coats, I've found nearly two dozen pieces to choose from, and some of them are even on sale!
Take a hint from the latest runways and dive into color! But there's no need to perform an all-out wardrobe overhaul. Hold onto your favorite neutral colors for the main part of your ensemble because a boldly colored bag is the simplest way to ease into color and test which searing new hue really speaks to you.
Forget awning, Bengal, zebra, Breton, repp, and candy stripes. Even pinstripes. The chicest of all breeds of stripes is chevron! Not to mention it's the most flattering.
This one's for all the mall warriors and department store troopers braving the last-minute holiday crowds.
From bright and early on Black Friday to the evening hours of Cyber Monday, this is a long weekend to milk the sales if I've ever seen one. To top it all off, this Cyber Monday NET-A-PORTER is offering 30-50% off plenty of awesome merchandise. Here, my top picks of their just-marked-down bags…
When you think feathers, you think formalwear. Such decadent accents have long been reserved for special nights out when evening gowns and glittering minaudières take the place of your comfy sweats and relaxed tees…but that's all changing.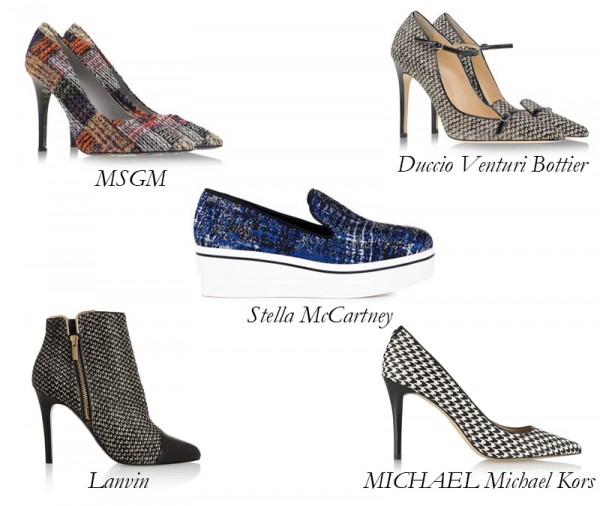 At the start of every winter, I find myself excited for my favorite cold weather-ready fabrics to re-enter my wardrobe. Tweed, herringbone, and houndstooth: it's all so cozy, and there's an instant sense of sophistication that come with these textures.