Loewe
If you've had the pleasure of owning a Loewe bag, you will understand the instant addiction to their soft, delicious, luscious leather that comes with it. You will also be obsessed with this petal-accented version of their classic Flamenco bag.
Why should the term "gender fluid" apply only to people? It's high time we have bag equality for all! Menswear is a huge trend for the girls. Just look at style-chameleon Anna Dello Russo, whose menswear is par for the course.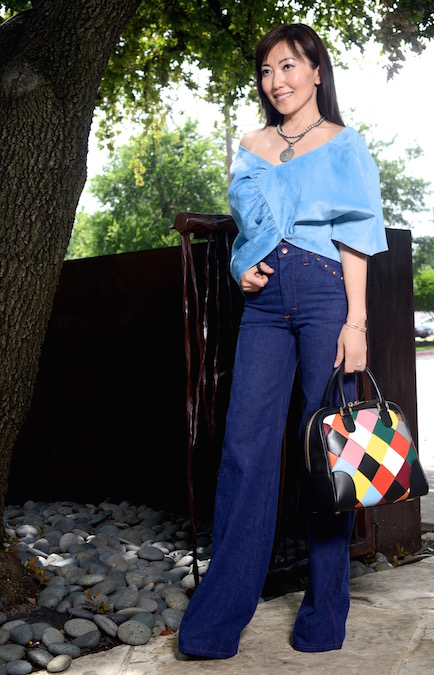 If the rainbow woven Loewe looks familiar, that's because I just featured it recently. I try not to repeat or recycle posts, but this tote has been on my must-list all season, and I love the way it looks with this outfit!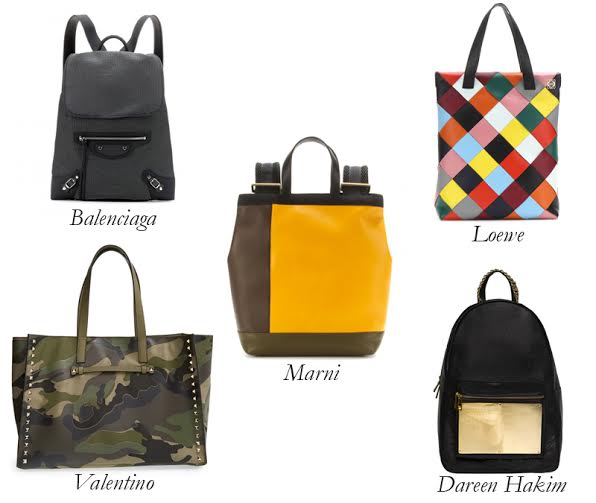 Memorial Day marks the unofficial start of summer, and it welcomes the official start of the travel season. And that means we need the perfect travel companion: the right bags! This time, it's on the outside that counts.
There are girls who get dressed and then just toss a bag over their shoulder as an afterthought. (Clearly, I am not one of those girls.) And then there's kind of girl who lives – and dresses – vicariously through her bags.
Loewe's much-lauded Puzzle bag, the one that's a favorite of Julianne Moore, is an inspired design that's about as original as bags come. The pieces are attached in such a way that creates a 3D effect, and the front panel (with the zipper pocket) is like a pyramid.
This little bag is so freaking adorable! I've already been on a round bag kick to begin with, but this one is special to me. I always love Loewe's buttery-soft nappa leather and such a shape, lightly scrunched and all mush-able, really relishes the suppleness.
The Loewe Puzzle may have lost the title of Vogue's It Bag of the Year to a micro-sized Fendi (by only 3%!), but it's still large on my radar and I'm not the only one lusting after its perfect pieces…