Loewe
This, my dear Snobs, is a serious game-changer for Loewe. The suede V shoulder bag, clearly named after the recurring triangular shape showcased on the unexpected calfskin strap, makes for a bag unlike anything else you own – or anything we've seen, for that matter.
Featured Items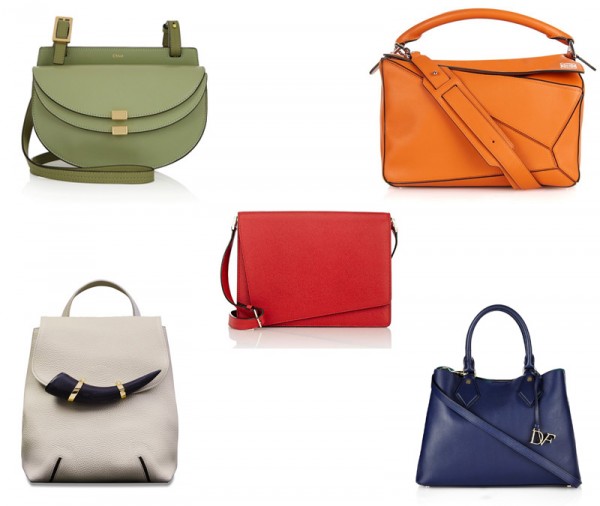 We suffer for our bags. There are bags so beautiful I'm willing to destroy every arm and shoulder muscle just to carry them around all day. I'm sure you know what I'm talking about. Then there are those days when we have to be function-savvy, first and foremost…
Can't keep up with who's designing for which brand? In the high fashion world's ongoing game of musical chairs, it can be overwhelming to keep track of the creative minds behind the brands.
From the looks of the Spring 2016 runways in Milan, striped bags are continuing to reign on for seasons to come. Prada went so far as to showcase an ample variety of variations on the stripe, including thick blocks, metallic exotics, and shots of bold color.
This may look like nothing more than a nothing bag, but sometimes barely anything can translate to a whole lot of wear. There isn't much going on, but the simplicity is the story here – and therein lies the appeal. The details of a Loewe bag can only be appreciated when things aren't too complicated.
If you've had the pleasure of owning a Loewe bag, you will understand the instant addiction to their soft, delicious, luscious leather that comes with it. You will also be obsessed with this petal-accented version of their classic Flamenco bag.
Why should the term "gender fluid" apply only to people? It's high time we have bag equality for all! Menswear is a huge trend for the girls. Just look at style-chameleon Anna Dello Russo, whose menswear is par for the course.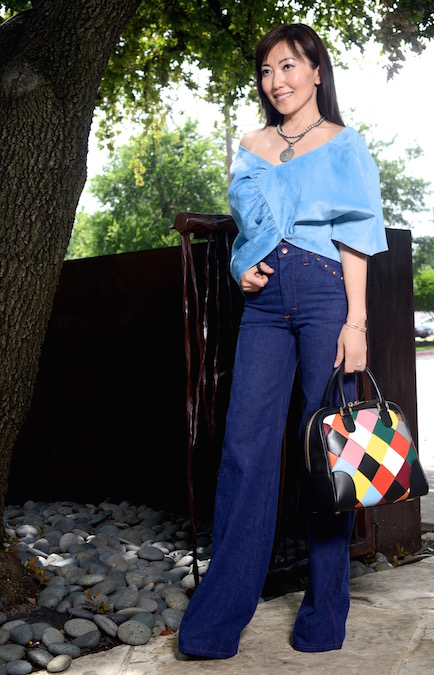 If the rainbow woven Loewe looks familiar, that's because I just featured it recently. I try not to repeat or recycle posts, but this tote has been on my must-list all season, and I love the way it looks with this outfit!