Louis Vuitton
Thu 03.06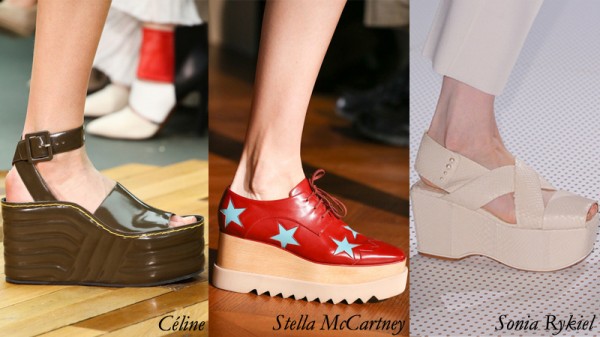 Which is your favorite shoe trend from Paris Fashion Week?
Wed 03.05
No pressure or anything for Nicolas Ghesquière. He was only granted the task of taking the reins at one of the most prestigious French houses in the world, in time for Fall 2014. Not that the beloved Ghesquière, he of much-praised Balenciaga fame, doesn't come with quite a pedigree. But any time there's a shift in power and a change in creative direction, one must tread carefully.
Mon 12.23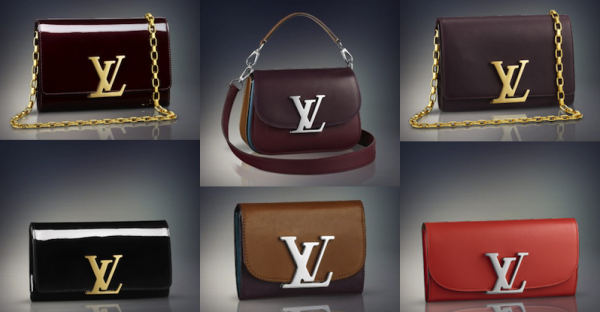 Check out the latest incarnation of the famed and long-lived LV logo. It has evolved from the allover monogram to an unabashed blast of precision-perfect hardware. Look familiar? It reminds me of the YSL logo clasp. The resemblance is actually uncanny, as it's essentially the same concept. But something about Louis Vuitton's initialized closure reads just a tad more grown-up.
Fri 12.06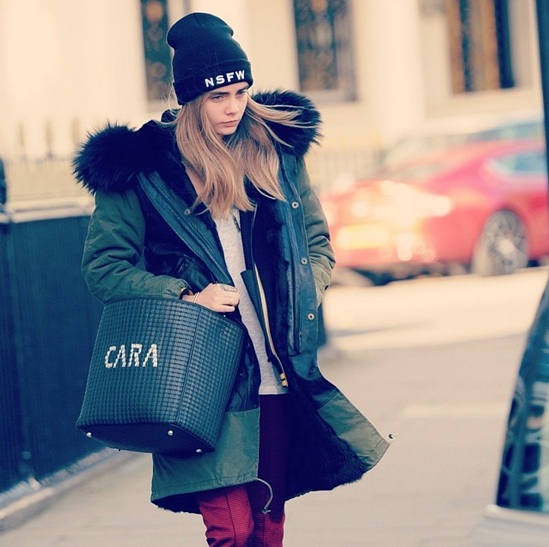 Maybe it's all the competition out there. Maybe it's because we're tired of seeing ourselves – and our accessories – coming and going. Or maybe we're just coming around to the long-lived fact that nice things feel even nicer when they've been customized.
Thu 11.07
From the enigmatic and avant-garde to the upbeat and ladylike (and oft monogram-laden): While both have storied histories, the house of Balenciaga could not be more different from mega-brand Louis Vuitton. Yet the wise choice of Nicolas Ghesquière to succeed Marc Jacobs was of no surprise to me.
Tue 10.22
In a time when so many bags look alike, it's nice to see designers come up with truly original pieces. Okay, maybe you don't love these or want to carry them…they got your attention, though, didn't they? Tom Ford's has more goose feathers than a down pillow! To some this might say boho chic, yet others are sure to think Big Bird.
Wed 10.02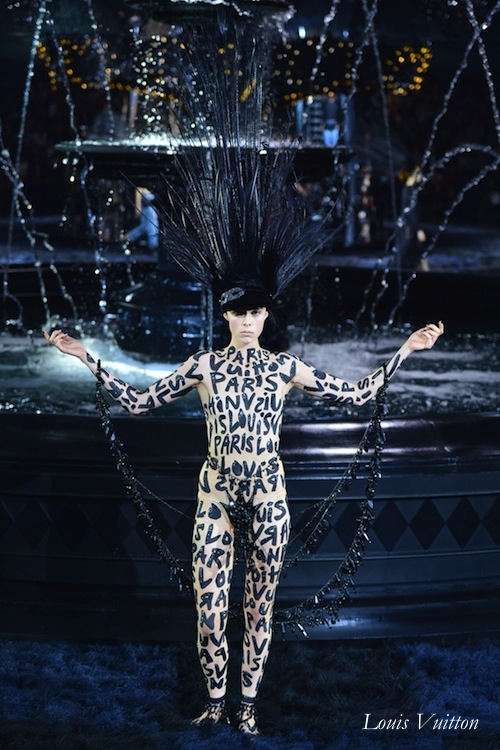 The biggest buzz at Paris Fashion Week: the rumor that Marc Jacobs is set to depart Louis Vuitton after 16 years at their helm. While confirmed immediately after the show, all the attendees, myself included, hoped the rumor wasn't true. Not that the show itself didn't send the message.
Thu 09.05
After having my Louis Vuitton luggage stolen and lost several times over, I've learned to check the most nondescript luggage when I travel. How to distinguish from other, equally subtle suitcases on the belt? I tie on bright-colored (and slightly tacky) ribbons. Trust me, no one wants to grab a suitcase covered in Christmas tinsel.
Thu 08.22
For their Fall 2013 campaign, Louis Vuitton chose everyone's favorite pixie-sporting actress, Michelle Williams, to model its must-have bags. With her white as snow skin and deep red lips, she's the picture of sophistication – a true LV girl. Yet the true stars of the show are, of course, the bags.