Marc Jacobs
We've all been there: As classic our tastes usually are, at times we want to join the latest craze and have a bit of fun. But fun often comes at a high cost. That Fendi monster bag you've seen everywhere? Sure, it's a good time now, but in a year or two you might find yourself questioning that moment of insanity.
Featured Items
From the darkly romantic to the bright and cheery, everything is coming up floral this season. There's nothing new about florals, per se, but what's fresh about this bouquet is the attitude. It's unconventional, unexpected, and off the beaten, blossomy path.
Featured Items
I prefer structure over schloppy, floppy bags. But sharply boxy bags are not always functional. They can be unforgiving at your side, difficult to get in and out of, and hard-edged to the touch. Not the latest bunch!
We try so hard to get our mascara to look natural, but the makeup artists of Spring/Summer 2016's Fashion Month have another idea in mind – clumpy, grunge-inspired lashes of all colors and lengths.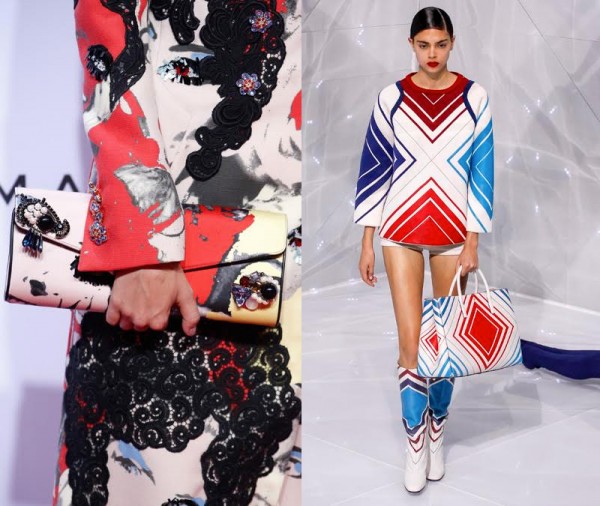 A trend we first saw for the Fall '15 season is destined to continue full-steam ahead into spring. Once reserved for our grandmothers and old-fashioned types, coordinating your gutsy print with your bag or shoes (or both!) reveals the cool side of going matchy-matchy.
Now that Marc Jacobs has closed New York and the fashion crowd has moved on across the Atlantic, it's time to reflect on the latter batch of Spring '16 trends.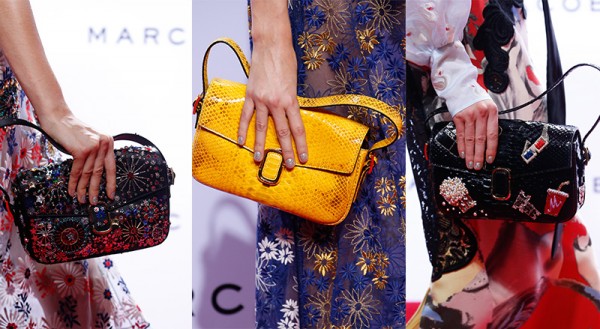 In a collection that shut down New York Fashion Week with a dazzling bang, Marc Jacob reminded us once again that he never disappoints in the dramatics department. New York's famed Ziegfeld Theatre set the scene for Marc's trademark genius theatrics.
Marc Jacobs started NYFW off right with of a raucous party at '80s nightclub Tunnel, and if history is any indication, he'll end the week just as strong…
Elsa Hosk may not yet be a household name, but as one of the newest Victoria's Secret Angels, it'll take no time at all – especially with such great street style chops, which are essentially as important as looking good in the modeling world these days.