Marc Jacobs
Thu 11.07
From the enigmatic and avant-garde to the upbeat and ladylike (and oft monogram-laden): While both have storied histories, the house of Balenciaga could not be more different from mega-brand Louis Vuitton. Yet the wise choice of Nicolas Ghesquière to succeed Marc Jacobs was of no surprise to me.
Tue 10.08
There are days when it's all about the bag. You take out your wardrobe's best and enjoy putting forth the energy to baby it with precious treatment. And then there are those days when life gets in the way and you're too busy to worry about taking care of an investment piece while you go about your business.
Wed 10.02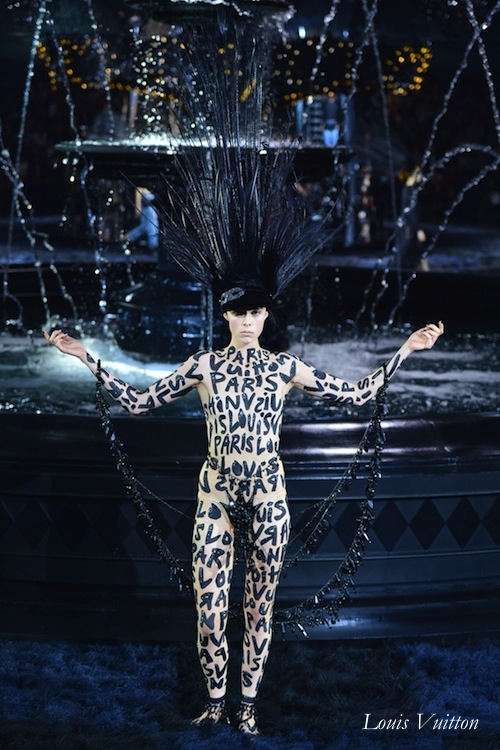 The biggest buzz at Paris Fashion Week: the rumor that Marc Jacobs is set to depart Louis Vuitton after 16 years at their helm. While confirmed immediately after the show, all the attendees, myself included, hoped the rumor wasn't true. Not that the show itself didn't send the message.
Wed 09.18
The hype around Marc Jacobs' makeup has turned out to be very justified. This weekend, I tried out the Mod eye palette and mascara gifted by Tina and was instantly excited.
Mon 09.16
After a whirlwind week in NYC, I finally have some time to sit down and collect my thoughts. First I prepared a mental checklist of everything on my wish list, but now it's on to the trends! Which ones stuck out to you? Here are the styles I expect to see hitting the streets come spring…
Fri 09.13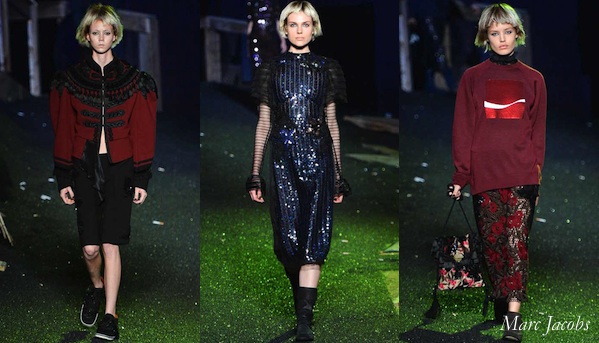 I guess it won't come as any surprise that Marc Jacobs' Spring 2014 reveal turned out to be the hottest show of the week…but literally? No editor or blogger saw that coming. With a bona fide 100° setting on the thermostat as part of the "experience," and fans pumping hot air (with all their might) throughout the armory, PR assistants passed out fans and received the brunt of our complaints. By the time the show started, I was delirious.
Thu 09.12
Tonight, I'm headed to Marc Jacobs' Spring 2014 show in NYC! It's the perfect way to end a great Fashion Week. If you don't have any plans tonight (and even if you do), check out the live stream above. The pre-show starts at 7:45 p.m. EST and the main event is at 8. Then check back later for our review – or post your own in the comments below. Enjoy the show!
Wed 09.04
There's nothing that spells seduction quite as well, or instantly, as fishnet stockings. While they look delightfully naughty in the cocktail bar or boudoir (not to mention from the bar to the boudoir), you can't get away with wearing them to say, work or church. (Unless, of course, your job involves a stage and a gentlemen-heavy audience.)