Marc Jacobs
I ended the most stressful New York Fashion Week (having my bag stolen and being stranded without ID and money accounted for most of the stress!) on a high note, literally. With the high-pitched sound of a pinging bell, to be exact. And another. With each chilling ping, I was blissfully liberated from the tribulations of the week and pulled further into Marc Jacobs' beautifully haunting, Tim Burton-esque world, with odes to Beetlejuice and Corpse Bride alike. Marc usually puts on a grand show: One season it was life-sized pink Barbie houses, another warranted a world premiere at the famed Ziegfeld Theater. Marc is, if nothing else, the greatest showman on earth. But he is much, much more, like one of the most creative and talented designers on the planet.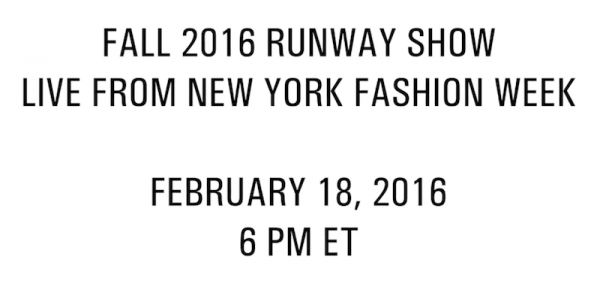 Between the freezing cold temps and my bag being stolen, it's been one of the more difficult NYFWs to get through. That said, I've been loving so many of the shows I've been to, and Marc Jacob's is guaranteed to be one of the best. If you're not huffing it to the Park Avenue Armory today, you may just be better off for it because he's bringing the catwalk straight to your computer. Tune in above from the comfort of your warm home for the 5:45 pm EST preshow, then get ready for the main event at 6 pm!
Some runway bags don't translate well to real life. But Marc Jacobs is one of the few designers who can successfully bring the dream to reality. His Spring '16 bags are just as enticing a prospect to carry all day, every day as they were when we first saw them swinging from the arms of models back in September at the Ziegfeld.
Featured Items
What do Rihanna and Madonna have in common other an affinity for French kissing their BFFs? Cutler and Gross! The British eyewear brand has quickly become a celebrity favorite, and with their sophisticated, lightweight glasses, it's no big surprise.
Featured Items
Anne Hathaway's been out of the limelight lately, as she prepares for the arrival of her first baby, but all it takes is one stellar red carpet appearance to remind the world of just how chic and fabulous you really are – especially when pregnant. There's nothing wrong with plain old maternity wear for these occasions, but I love when women make non-maternity clothes work in spite of their growing bellies…
Featured Items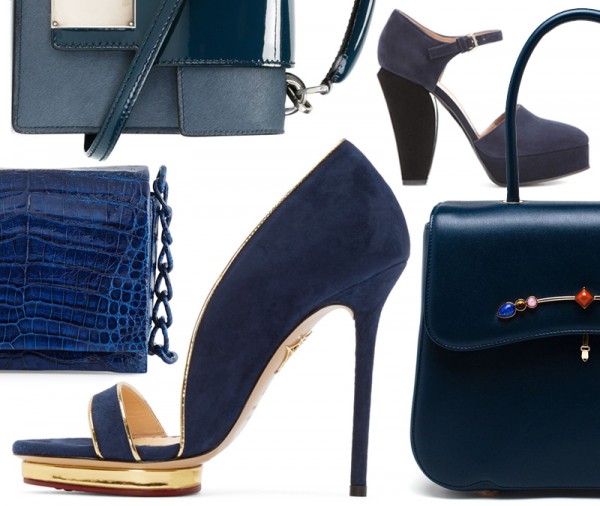 The word "blue" has gotten a bad rap in modern times, particularly in American culture. Blue Christmas, the Monday blues, singing the blues, heck, blue balls…I could go on until I'm blue in the face! In reality, blue is the most uplifting color of all. Just look to the sky on a bright, sunny day. It's an instant mood-enhancer, just like crystal-clear blue water.
Featured Items
I remember in the '90s, I wouldn't wear a skinny jean if you paid me (well, actually, that would have depended on your price). It was all about a hip-slung bell-bottom or a nice, stiff boot cut – thanks, Earl Jeans. Now, the great thing about the 21st century, and the fast-paced digital information age that's come along with it, is trends never really die or fade into obscurity because they keep coming back so quickly. So much so that even some of the trendiest of trends have evolved into bona fide classics.
Featured Items
If you wear foundation without a primer, you may want to reconsider your beauty routine. You can wear primer by itself, but trust me, do not wear foundation on its own. Here's why: If you wear foundation on naked skin, all of that foundation just oozes and sinks into your pores, fine lines, and wrinkles – and makes them bigger. It's like pouring cement into sand! Okay, that's a bit of an exaggeration, but it's the same idea.
Featured Items