Marc Jacobs
Wed 09.18
The hype around Marc Jacobs' makeup has turned out to be very justified. This weekend, I tried out the Mod eye palette and mascara gifted by Tina and was instantly excited.
Mon 09.16
After a whirlwind week in NYC, I finally have some time to sit down and collect my thoughts. First I prepared a mental checklist of everything on my wish list, but now it's on to the trends! Which ones stuck out to you? Here are the styles I expect to see hitting the streets come spring…
Fri 09.13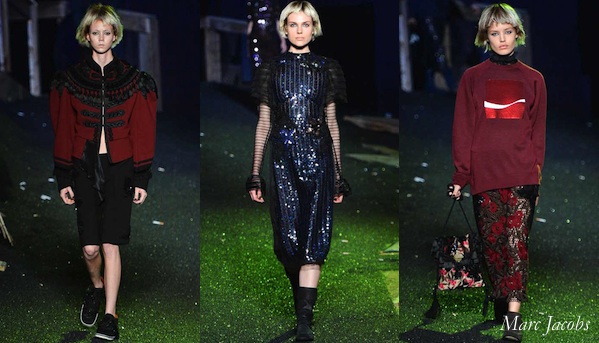 I guess it won't come as any surprise that Marc Jacobs' Spring 2014 reveal turned out to be the hottest show of the week…but literally? No editor or blogger saw that coming. With a bona fide 100° setting on the thermostat as part of the "experience," and fans pumping hot air (with all their might) throughout the armory, PR assistants passed out fans and received the brunt of our complaints. By the time the show started, I was delirious.
Thu 09.12
Tonight, I'm headed to Marc Jacobs' Spring 2014 show in NYC! It's the perfect way to end a great Fashion Week. If you don't have any plans tonight (and even if you do), check out the live stream above. The pre-show starts at 7:45 p.m. EST and the main event is at 8. Then check back later for our review – or post your own in the comments below. Enjoy the show!
Wed 09.04
There's nothing that spells seduction quite as well, or instantly, as fishnet stockings. While they look delightfully naughty in the cocktail bar or boudoir (not to mention from the bar to the boudoir), you can't get away with wearing them to say, work or church. (Unless, of course, your job involves a stage and a gentlemen-heavy audience.)
Mon 09.02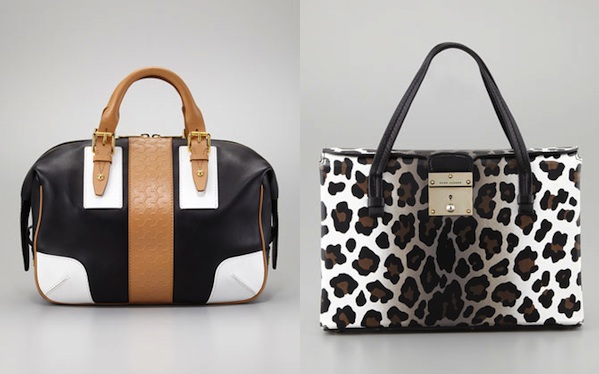 Happy Labor Day! I hope you're enjoying the holiday with family and friends, but if you have a moment to yourself, indulge in some sale shopping. My first stop was Neiman Marcus. Getting up to 50% off bags, dresses, shoes, etc. makes having to say goodbye to summer just a little bit easier. Belstaff's Ashley Bag ($1,738) immediately caught my eye.
Fri 08.23
No matter how long it's been since you hit a campus for September's first day of school, we never seem to lose that "back-to-school" feeling. Post-Labor Day it's time to get serious again (well, not too serious!), and it's the perfect time of year to get back to basics and pick up bags that will serve you well through spring.
Tue 08.13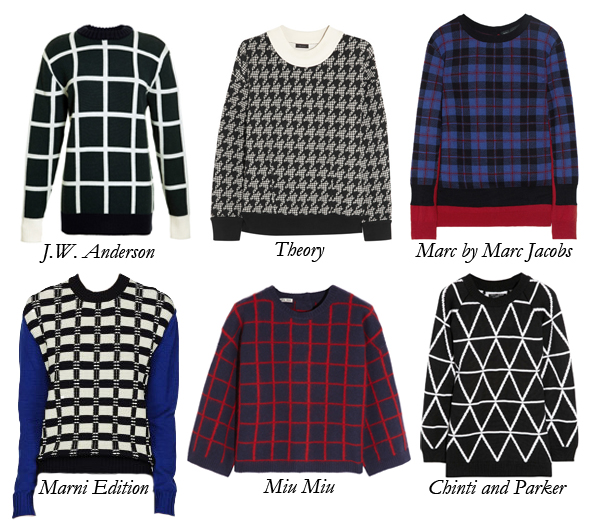 Thinking about what to buy to update your fall wardrobe? All it takes is a single sweater! Just make sure it's not too basic – checks and other patterns will add a touch of thoughtful sophistication to your look. And considering Chanel just acquired Barrie knitwear, there's no better time to rock off a sweater than now.