Marchesa
Thu 10.03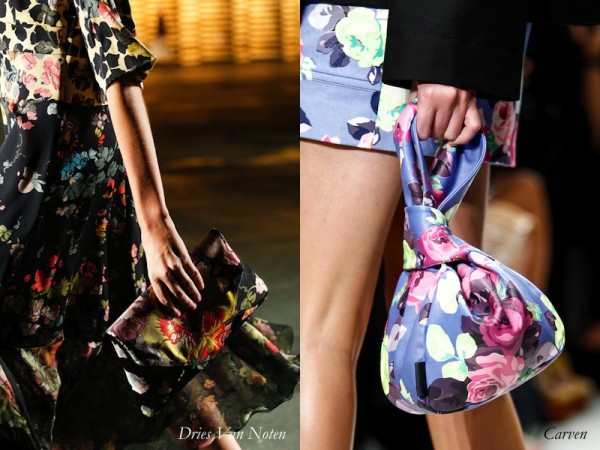 One thing you're always guaranteed in Spring collections? Florals! You would think that seeing them again and again each year would grow tiresome, yet (for the most part) designers manage to keep the look fresh – no pun intended! Let's take a look back at each city's flowery Spring '14 bags, beginning of course with Paris.
Mon 09.23
Julie Bowen really wowed with this sweeping Zac Pozen. The over-the-top look is not what we expect from her which makes it that much more exciting. Plus she looked like she was having fun with it which always makes it look more grand.
Mon 09.23
The silhouettes may have been taken in this season, but Marchesa was as Cinderella-like as ever. The clothes were inspired by a Victorian-style curiosity case, which tied into the beauty look. The focus was on the lip, as was the case at many of the major shows this season.
Thu 09.12
The beautiful, the ornate, the unabashedly plentiful: the ladies of Marchesa know how to please their fellow ladies (and make them ooh, aah, and covet to their hearts' content), and their Spring 2014 offering is no exception. This marks a truly breathtaking collection from Georgina Chapman and Keren Craig.
Wed 03.06
Who doesn't love an "I Heart NY" tee? When the iconic logo gets a makeover with Marchesa-style florals you can proudly wear out it with the right accessories, so you'll be interested to hear about this new collab. Georgina Chapman has partnered with Doctors of the World-USA to create a tee to benefit Hurricane Sandy […]