Marni
Wed 02.04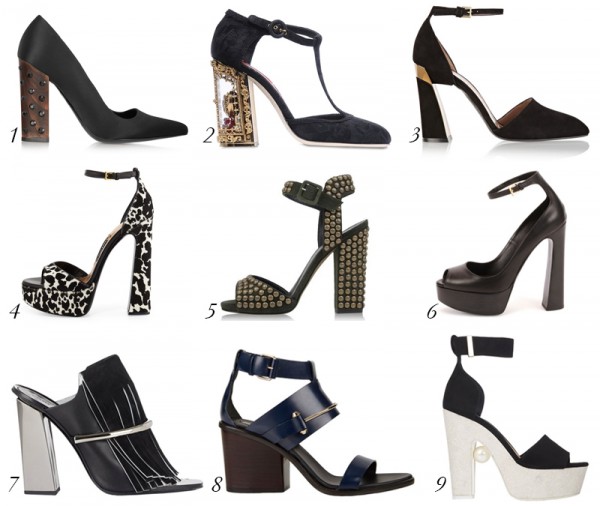 Those with weak ankles, rejoice! And pretty much all of us can enjoy a break from sky-high stilettos. Because it's all about the chunky heel right now. When working a heel with some heft, it's important the shoe have some feminine details. Otherwise, the look gets trashy way too quickly.
Fri 01.30
Any true fashion lover recognizes it as an art, especially when you look at all of the stunning couture we're seeing for Spring '15…
Thu 01.29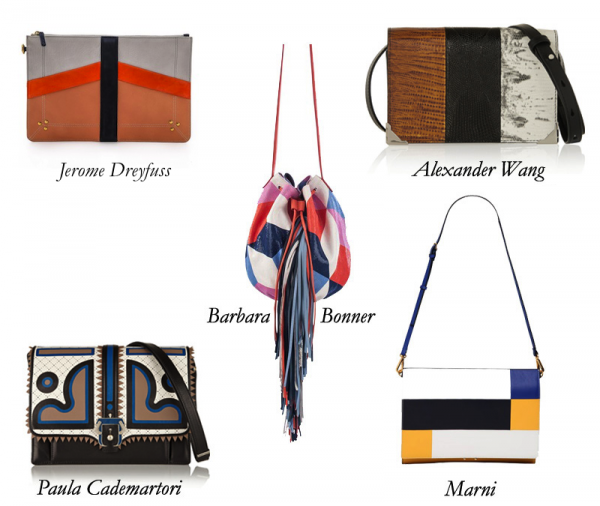 Bohemian glam: an oxymoron if one has ever made it into the fashion lexicon; these are two words that are as different as can be…Yet the pairing makes perfect sense when it comes to the must-have bags of the season.
Wed 01.28
Here's a trend I can fully commit to! I love print and while I usually don't like wallpaper florals, what appeals is all about timing. And right now this look just feels right. Speaking of timing, spring is the annual age of newness, so consider opting for something that's out of your comfort zone…
Mon 01.26
Honey, I shrunk the backpack! The mega-popular mini-bag trend will not be going anywhere. And I'm not complaining. What's cuter than a tiny mini backpack?
Wed 01.21
What a way to start the year! We know they can't all be winners, so it's only normal that some bags beg the question: Where do we draw the line of bad taste?
Mon 12.29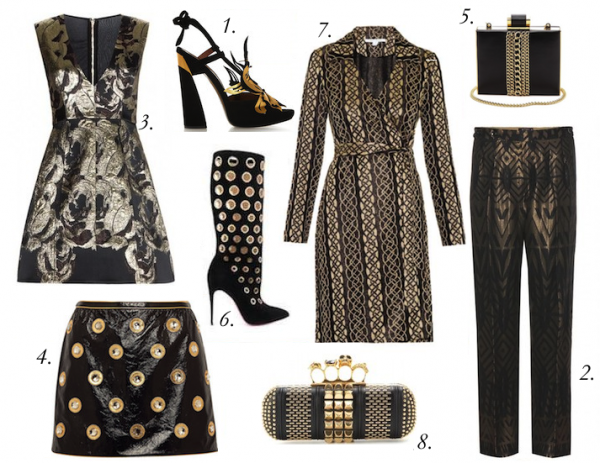 In the words of Wiz Khalifa, "Yeah, uh huh, you what it is." While he's referring to the combination of black and yellow, I say close enough! Black and gold is what's up. There's just something about this eternally cool, classy combination that feels right for ringing in the New Year.
Thu 12.11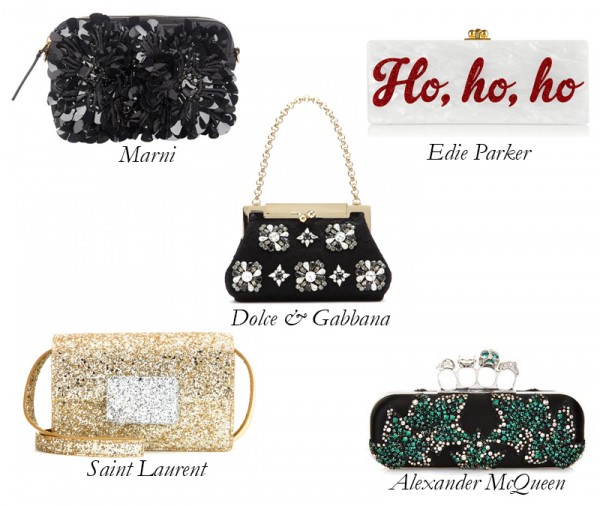 Maybe it's just the holiday spirit taking over my senses, but suddenly I'm seeing a whole brigade of bags that could double as festive decorations for your Christmas tree. From clusters of beads and jewels to fanciful adornments to glitter galore to in-your-face lettering, forget the strung bright lights…
Thu 10.09
While lazy summer afternoons spent sprawled on a sandy beach are merely a distant memory, they will feel a little less far away with the assistance of this Marni tote.