Marni
Mon 12.02
If you're having a tough time getting up for work this morning, why not stay in bed for a few extra minutes and shop? Cyber Monday has officially kicked off with an additional 10% off all sale items on Luisa via Roma (with the promo code CJ10E). This is the time to load up on all the pieces you've been longing for this season.
Fri 11.29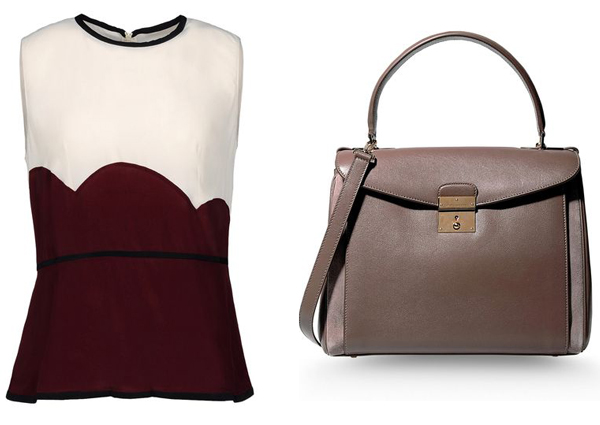 I woke up bright and early to shop the sales but could not decide if I should indulge on winter stuff now or splurge on spring in a few months. But you know what they say, a bird in the hand is….
Wed 10.30
I love saddle bags, but I still have yet to find a version that actually reflects the easy, graceful lines of a beautifully made horse saddle. For me, there is nothing more effortlessly chic than the breezy spirit of a saddle bag.
Mon 10.28
On the hunt for a timeless basic designed for daily use? This is it. While the word "simple" is synonymous with "boring" for some, make no mistake – real sophistication doesn't require bells or whistles. What it does require, though, is a discerning sense of refinement (and good quality).
Fri 10.18
I get a lot of my guy friends asking me for bag recommendations. They're always looking for fully functional bags that won't give their manhood a hit (if you ask me, that fear itself is an instant hit to one's manhood, but no judgments here). I have no idea why it's not socially acceptable for a man to carry a bag – they have to stuff to carry, too.
Tue 10.15
Finding a genuinely chic backpack is no easy task. The ultimate hands-free style is everywhere, but rarely does it look so smart. The key? By channeling the feel of a classic tote, Marni has executed a fully-functioning backpack, breathing sleekness and sophistication into every kid's favorite kind of schoolbag. But trust this is for grown women only!