Marni
The power of the top-handle bag is more potent than ever, and channeling the classic elegance of Grace Kelly has never been easier to achieve.
Every year around this time, I find myself feeling out and fawning over a new crop of shopper totes. Call it the quintessentially versatile summer style, ready to take you from city streets to sandy beaches. But only a special few make the cut into must-have territory, and Marni Edition delivers with this new take on one of their trademark designs.
Some bags just can't take the heat. And as disappointing as it is to leave your finer things at home when it's time to hit the beach, it's equally fun to break out your wilder pieces – raffia, perforated, and colorful PVC totes!
Have trouble committing? Marni has just the bag for you. Not only is this the perfect hobo for busy days spent running around, when your entire life needs to be readily accessible and right at your side; it also prevents you from having to decide between a white or black (or brown, for that matter) tote this summer.
Have you finally packed away those warm, winter hats? Good! It's time to start protecting yourself from the sun, not the cold, and the latest style that has everyone buzzing is one you're already well familiar with – the visor. Yep! It's back and cooler than ever. Forget the preppy versions of the past…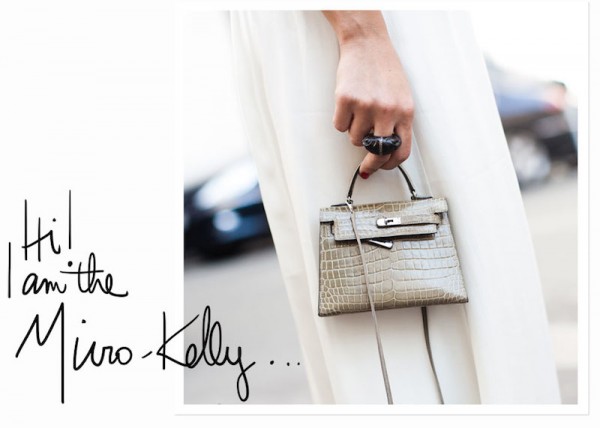 There are women who are merely front-row fixtures, and then there's Deena Aljuhani Abdulaziz. You can always count on the always-elegant Deena to raise the style bar during fashion week. The terrifyingly chic fashion entrepreneur is the owner of D'NA boutique.
Just another bucket bag? Not so fast. A basic black tote? It's not that simple! Marni presents a wise variation on the bucket style that we've been seeing so much of lately, yet again. But unlike the typical hard-to-access, hand-biting bucket (I'm not big on drawstrings), this one opens up like a friendly tote.