Marni
Tue 02.25
Milan Fashion Week Fall 2014 has officially wrapped, and while most designers opted for natural looks both for hair and makeup, there were still plenty of out-of-the-box and inspiring styles. Here's a peek at the four beauty looks we can't get out of our heads!
Mon 02.17
More of a good thing is a great thing, and in this case, that's color! The best combos are the most drastic contrasts, especially when one hue is classic and simple, while the other shocks the senses out of their winter doldrums – black and hot pink, black and metallic gold, etc. Pastel may be the unofficial tone of spring, but that just makes these surprising double acts all the more exciting.
Thu 02.13
We're never surprised to see fur grace the Fall runways, but the number of fur bags this season is off the charts. From Donna Karan's shaggy style (her 30th anniversary collection was all about movement) to DVF's trim shoulder bags, black seemed to be the shade of choice, with Vera Wang also throwing her noir beaver shopping bag into the ring.
Tue 02.11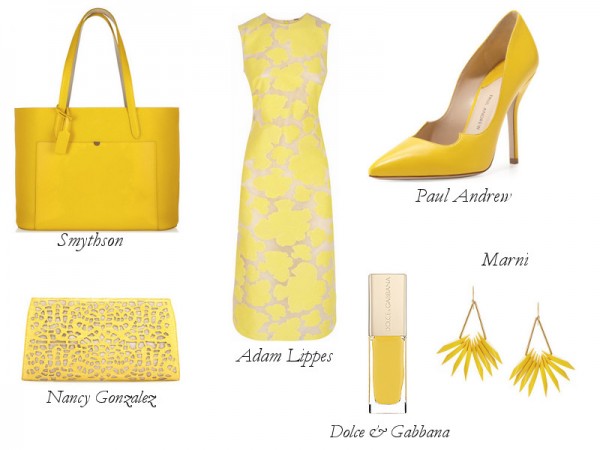 I'm wrapped up in fall thanks to NYFW, but let's not jump the gun too soon. Now is the time to enjoy all of those soft, springtime hues, and this year my favorite is yellow! Sometimes sallow, sometimes mellow, but here it's vibrant and full of life.
Fri 02.07
Today was my first full day in NYC for Fashion Week, and god is it cold! It's supposed to snow on Sunday, which got me thinking about which bag to carry (shocking, I know). You don't want to risk ruining supple leather or precious metals, so what do you turn to?
Thu 01.30
Not too big and not too small, structured but not overly so, and neutral enough to go with all your favorite staples: You can count on a daily bag to be practical, but rarely do they inspire excitement. Not these five. More than just an afterthought, these daily bags have great designs and details to spare, so you won't find yourself making a compromise while following the KISS rule: Keep It Simple and Stylish.
Fri 01.17
Sometimes a bag isn't downright ugly or outright atrocious. Sometimes a bag neglects to give me butterflies or the creeps. Sometimes a bag is just "eh," merely enough to make you shake your head, shrug, say, "Huh," and move on. Well, almost just move on.