Marni
Fri 01.17
Sometimes a bag isn't downright ugly or outright atrocious. Sometimes a bag neglects to give me butterflies or the creeps. Sometimes a bag is just "eh," merely enough to make you shake your head, shrug, say, "Huh," and move on. Well, almost just move on.
Mon 12.30
I just landed in Hawaii for winter vacation! Rich and I are renewing our vows in honor of our tenth anniversary, so this is an important trip that calls for serious shopping preparation and the right bag is always at the top of my list. Since the beach is a place where you're allowed to be a little cheesy, I feel free to let my hair down and have a little fun picking these totes…
Fri 12.27
Or only hit the slopes in spirit! Sometimes a vacation calls for a snowy mountain getaway over a tropical beach holiday. I'm not one to necessarily take on a Black Diamond, but I am happy to cozy up in the lodge with a mug of hot chocolate…and a winter-ready bag that looks just as good in motion as it does at my side by the fireplace.
Mon 12.23
Marni rarely, if ever, disappoints, and this latest offering only deepens my love of Consuelo Castiglioni's subtly offbeat aesthetic. These ginormous dots are so adorable, especially on an ultra-ladylike frame bag.
Thu 12.05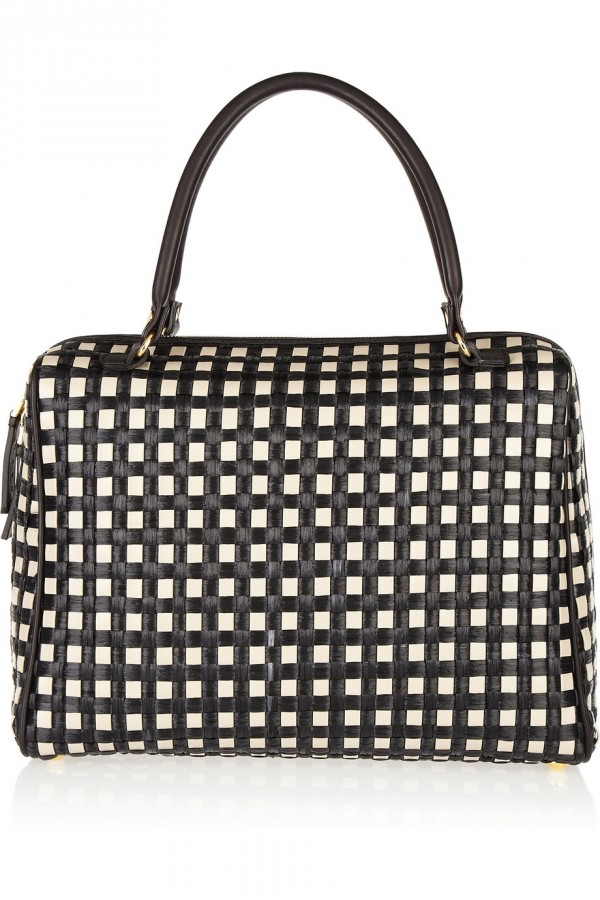 Neutral colors and a checkered motif: this is quintessential Marni at their very best. They have a way of throwing caution towards the wind, without chucking it completely and when they do, they hit all the right notes. This bag is at once cheeky, capricious, astute, and elevated.
Wed 12.04
Calling all snobby vegans! (I know you're out there!) Amazing developments in technology have given way to many brilliantly constructed fabric options, so you can have your "leather" and save the cows, too.
Mon 12.02
If you're having a tough time getting up for work this morning, why not stay in bed for a few extra minutes and shop? Cyber Monday has officially kicked off with an additional 10% off all sale items on Luisa via Roma (with the promo code CJ10E). This is the time to load up on all the pieces you've been longing for this season.
Fri 11.29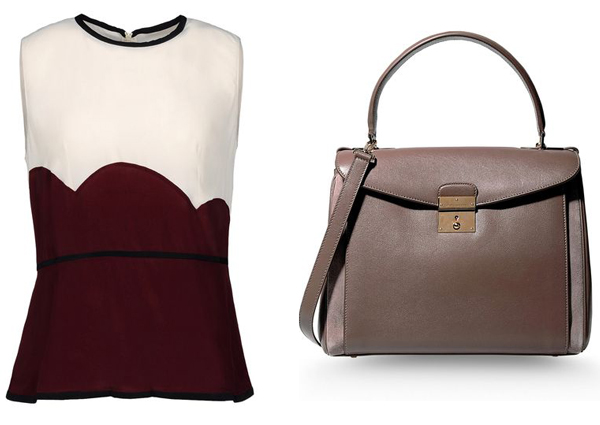 I woke up bright and early to shop the sales but could not decide if I should indulge on winter stuff now or splurge on spring in a few months. But you know what they say, a bird in the hand is….