Marni
Here's a trend I can fully commit to! I love print and while I usually don't like wallpaper florals, what appeals is all about timing. And right now this look just feels right. Speaking of timing, spring is the annual age of newness, so consider opting for something that's out of your comfort zone…
Honey, I shrunk the backpack! The mega-popular mini-bag trend will not be going anywhere. And I'm not complaining. What's cuter than a tiny mini backpack?
What a way to start the year! We know they can't all be winners, so it's only normal that some bags beg the question: Where do we draw the line of bad taste?
In the words of Wiz Khalifa, "Yeah, uh huh, you what it is." While he's referring to the combination of black and yellow, I say close enough! Black and gold is what's up. There's just something about this eternally cool, classy combination that feels right for ringing in the New Year.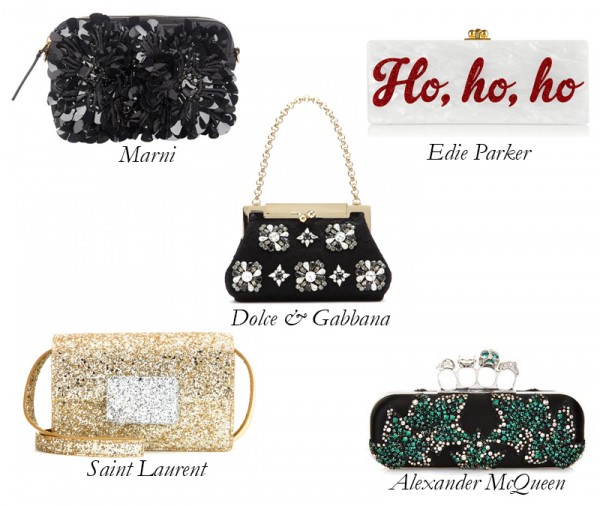 Maybe it's just the holiday spirit taking over my senses, but suddenly I'm seeing a whole brigade of bags that could double as festive decorations for your Christmas tree. From clusters of beads and jewels to fanciful adornments to glitter galore to in-your-face lettering, forget the strung bright lights…
While lazy summer afternoons spent sprawled on a sandy beach are merely a distant memory, they will feel a little less far away with the assistance of this Marni tote.
Yes, you read that right! I got us an additional 20% off already reduced items on Luisa via Roma. They really love us Bag Snobs there! Some of these are pieces you've been pining over all year, waiting for them to go on sale, so here's your chance to snatch them up at an even bigger discount.
When it comes to shoppers, it's time for canvas to move on over and make room for wool! At least that's how I feel when I look at this Marni. While chilly weather doesn't necessarily require a wool bag, there's no denying that this has the right look for the season. Broad stripes give it an energized feel that I love.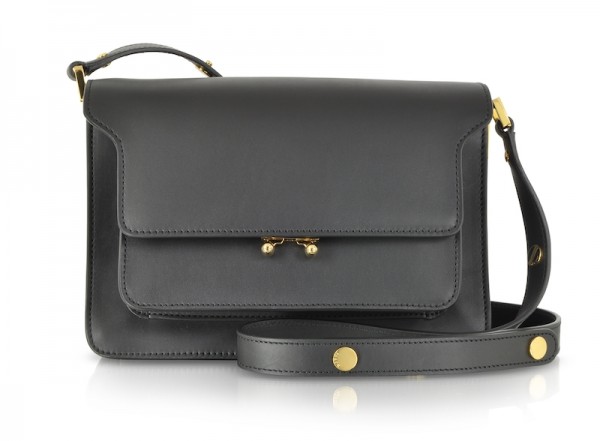 We're on to our third Forzieri giveaway bag, and we think you're going to like it. No, not like – love. I make no secret of my Marni obsession, and Tina was equally enamored with Consuelo Castiglioni's colorblocked Trunk back in April. Now we're giving away the bike culture-inspired bag in black!