Marni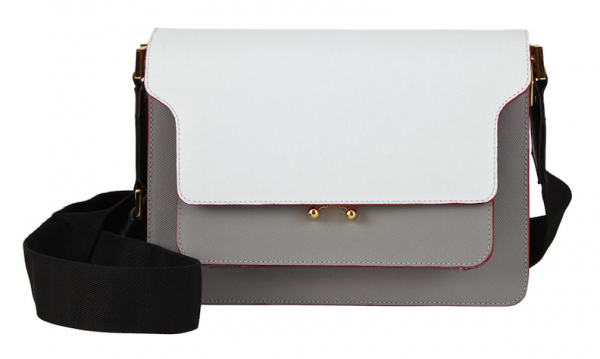 You won't find me sporting ostentatious, logo-laden pieces. My taste is quieter. I opt for bags of the subtle breed à la Valextra and Hermès because with luxury, no gimmicks are required. For an evening out, all you would need to pair this beautifully structured Marni bag with would be an equally muted and neutral dress.
Fashion jewelry is where we turn when our outfit feels like it's missing something – an oversized collar, dramatic drop earrings, a cocktail ring…To finish off your look, check out our favorite pieces here! #followitfindit
I've started writing a monthly column for HarpersBazaar.com that I hope you'll all be tuning in for! My first subject was spring cleaning, or rather, spring organizing (it's a lot easier to organize than to give away beloved bags!). At the start of a new season, I store the pieces I won't be wearing in boxes, and bring out all the others I've been waiting to carry.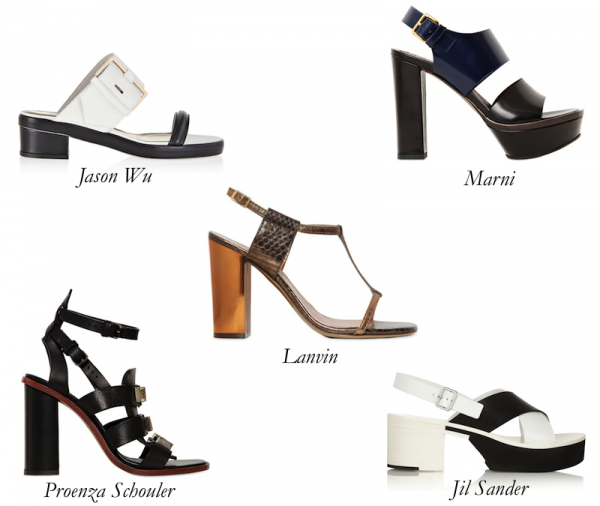 Whether you're the kind of girl who wears 2″ heels or never anything under 5″, you're going to want to jump on the block heel trend stat. The nod to the '70s is an absolute godsend for your feet – a step up from flats and a comfy alternative to razor-thin stilettos. Here are the picks you need to have a block party at any height…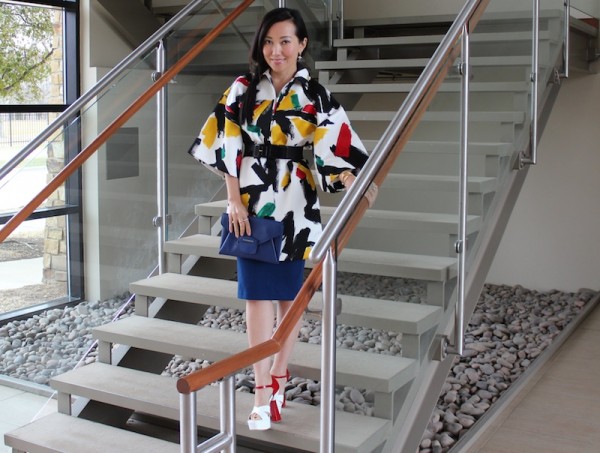 This is an exciting time in fashion: currently, pastels and primary colors, two families that couldn't be more different, are coexisting in harmony and making an equal amount of impact in the trend department.
The fanny pack has gotten super fancy of late. So fancy it's received a new moniker, renamed the "belt bag" for fear of being unfashionable. But too bad: I still call it a fanny pack.
Nothing puts me in the mood for spring-cleaning more than a new bag. It's motivation to put your older ones up for sale to make a little money for other must-haves! These are so fresh they have me wanting to pack away all my winter sweaters and coats, and break out the delicate colors and fabrics. Which of the white bags has you excited for this next season?
It feels great to strike out at night with a flashy clutch; it's that extra sparkle (literally and figuratively) that makes you feel special – and like a special night is in store. But make sure your awe-inspiring accessory is tasteful.