Marni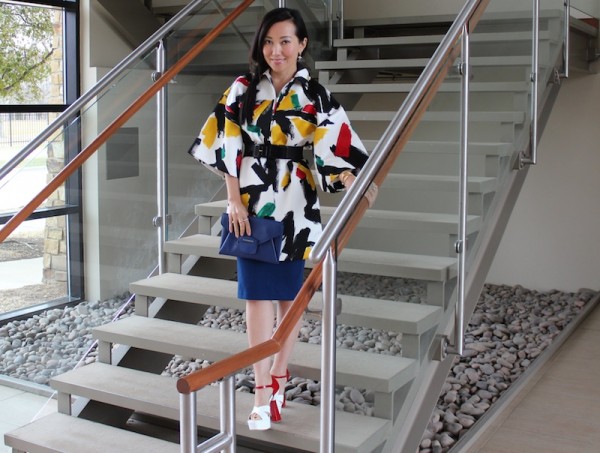 This is an exciting time in fashion: currently, pastels and primary colors, two families that couldn't be more different, are coexisting in harmony and making an equal amount of impact in the trend department.
The fanny pack has gotten super fancy of late. So fancy it's received a new moniker, renamed the "belt bag" for fear of being unfashionable. But too bad: I still call it a fanny pack.
Nothing puts me in the mood for spring-cleaning more than a new bag. It's motivation to put your older ones up for sale to make a little money for other must-haves! These are so fresh they have me wanting to pack away all my winter sweaters and coats, and break out the delicate colors and fabrics. Which of the white bags has you excited for this next season?
It feels great to strike out at night with a flashy clutch; it's that extra sparkle (literally and figuratively) that makes you feel special – and like a special night is in store. But make sure your awe-inspiring accessory is tasteful.
While you might think that this black Marni tote was designed for super organized Snobs, I'm a complete mess and feel like it was made for me! Not because the bag encourages tidiness (though having three pockets to throw odds and ends in that would otherwise fall to the bottom of the tote is hardly a bad thing), but because it's so playful.
Milan Fashion Week Fall 2014 has officially wrapped, and while most designers opted for natural looks both for hair and makeup, there were still plenty of out-of-the-box and inspiring styles. Here's a peek at the four beauty looks we can't get out of our heads!
More of a good thing is a great thing, and in this case, that's color! The best combos are the most drastic contrasts, especially when one hue is classic and simple, while the other shocks the senses out of their winter doldrums – black and hot pink, black and metallic gold, etc. Pastel may be the unofficial tone of spring, but that just makes these surprising double acts all the more exciting.
We're never surprised to see fur grace the Fall runways, but the number of fur bags this season is off the charts. From Donna Karan's shaggy style (her 30th anniversary collection was all about movement) to DVF's trim shoulder bags, black seemed to be the shade of choice, with Vera Wang also throwing her noir beaver shopping bag into the ring.