Michael Kors
With this Shopbop sale, the more you spend, the more you save! Counterintuitive? Well, I guess it depends on your definition of "save." Now through November 30th, you'll get 15% off orders of $250 or more, 20% off $500 or more, and 25% off $1,000 or more…
Featured Items
The latest topic for my Vogue China column, "Bag Chat with Tina," is bags that will brighten up your wardrobe without breaking the bank. I've found the best bags of the season that are both on-trend and on-budget because shopping for multiple styles is so much more fun than picking just one.
Yellow is perky and red is hot, but if you ask me, no color energizes my spirits and warms my mood like pink. Which makes it the perfect way to kick off a busy week, as well as Breast Cancer Awareness Month. It's also rapidly becoming the unofficial color of the season.
Personally, I can't get enough of the cape trend. I understand that for the reluctant fashionista, a design this bold can be quite daunting, but give it a try. The look has been up and down the runways this Fashion Month, so as you see more and more styles making their way onto the street…
Now that Marc Jacobs has closed New York and the fashion crowd has moved on across the Atlantic, it's time to reflect on the latter batch of Spring '16 trends.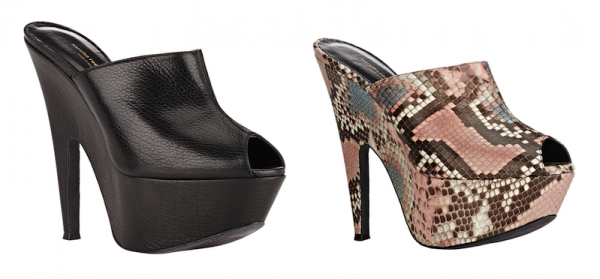 If there's one shoe of the season that I'm living for, it's the platform mule. I wore them pretty much every day in the '90s in a variety of colors and styles; a certain pair in particular was the standout, though – Ferragamos that I kept until they literally fell apart on the streets of NYC.
This may surprise you, but I do not own a single black suitcase. I only buy standout pieces, so I know they won't get lost in the shuffle of the carrousel. When your bag is unique, people are less likely to mistake yours for their own.
Say what men will about how beautiful their girlfriends are in sweats and no makeup (and don't get me wrong – they are), but there's just nothing quite like a cocktail dress to make me feel pretty and feminine. It's about the ritual, really…