Miu Miu
Mon 07.28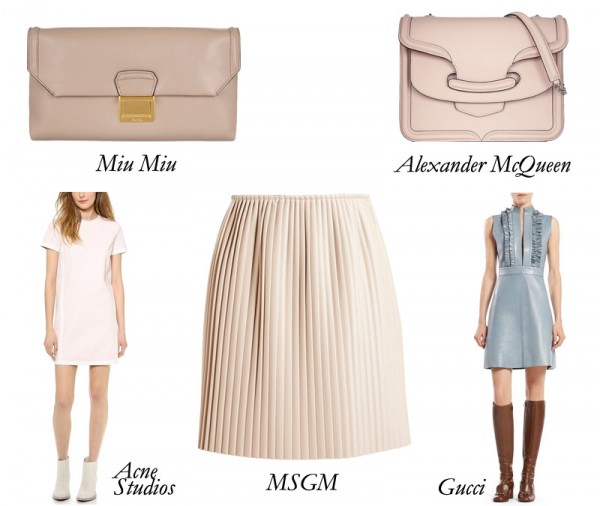 Pastels are for spring, you say? Not anymore! Or at least, not only for spring. Sooner or later, we must accept that fall will be here soon. I know, I know…the summer just started! It's okay, though, because we can keep the color palette going through autumn…
Thu 06.05
This is an homage to friends who wear black all year long. When we're bustling over pastels in springtime? They're in black. When we're sporting the brightest, boldest prints for summer? They're not! And I get it – the sartorial choice is perennially chic. Have you ever looked at someone wearing black and thought, "that is just not her color?" No!
Fri 05.30
Donning denim when it's not in the form of pants, shorts, or anything in the "bottoms" family: I was on the fence until the most recent crop of denim made its showing.
Fri 04.11
Fashion jewelry is where we turn when our outfit feels like it's missing something – an oversized collar, dramatic drop earrings, a cocktail ring…To finish off your look, check out our favorite pieces here! #followitfindit
Tue 03.18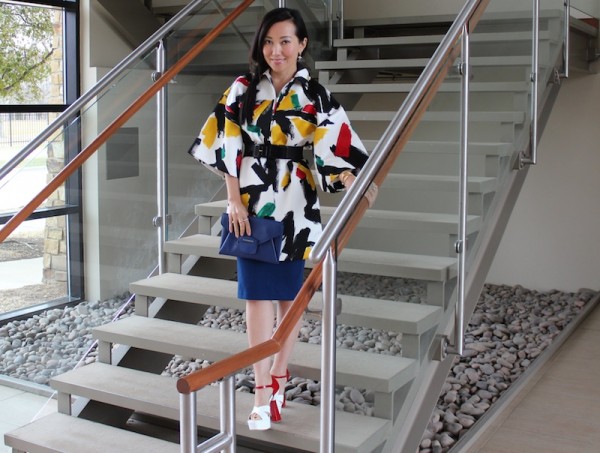 This is an exciting time in fashion: currently, pastels and primary colors, two families that couldn't be more different, are coexisting in harmony and making an equal amount of impact in the trend department.
Thu 03.06
Our fashion news roundup today features the front row at Miu Miu, Chanel bag prices, and shrink wrapped models.
Wed 03.05
This season, Miu Miu had me at hello. Or was it Lupita Nyong'o who had me at hello? I have to admit I was distracted by her presence as we settled into the show; she is such a flawless, chic, and modern beauty! Speaking of muses and modernity, Miuccia had to have been inspired by the new Oscar winner and Miu Miu model…
Thu 01.30
If yesterday's Snowpocalypse in Atlanta is any indication, the season's inclement winter weather is here to stay for a while longer. The best thing to do is to arm yourself for its next attack.
Mon 01.13
Did you watch the Golden Globes? Nominee (and fashion's freshly-minted it-girl) Lupita Nyong'o impressed in Ralph Lauren on the red carpet, but she doesn't just reserve her great looks for big events. Here she is on an ordinary day carrying Miu Miu's Spring 2014 Biker bag. It turns out Balenciaga and Belstaff aren't the only moto-obsessed brands out there.