Nancy Gonzalez
Nancy's foray in to new exotics is as exciting as the bags themselves. When the queen of crocodile takes on a new (and arguably equally decadent) material, you take notice…
Okay, pricey exotic backpacks aren't exactly casual, but they're the perfect middle ground for Snobs who want to get the cool girl look without dressing like an actual schoolgirl. I saw a beautiful woman toting this exact Nancy Gonzalez the other day (her croc was in gray, but I can't resist featuring this bright cobalt!).
By now it's quite clear that Nancy Gonzalez has a special gift for croc creations. Just look at this bouquet of exotic flowers! Now she's taking that delicate touch to little toucan charms, one of which she'll be giving away with the purchase of every bag today and tomorrow at Bergdorf Goodman.
These street style bags are creating trends! We've got tiny bags, novelty designs, and furry creations.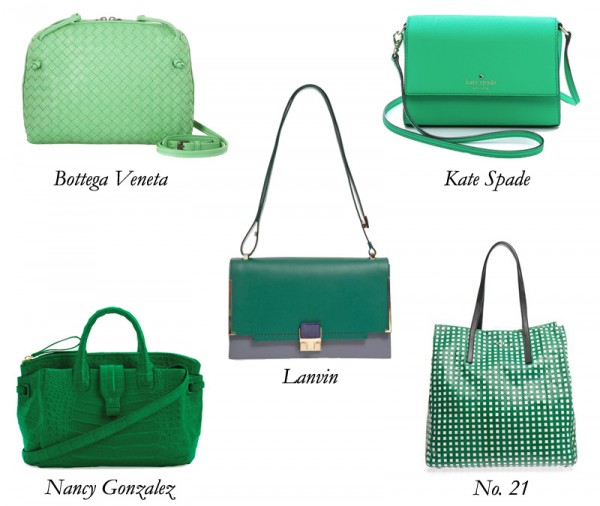 According to legend dating back to Boston in the 1700s, if leprechauns (or your prankster friends) see that you're not wearing green on March 17th, they'll pinch you! To avoid unsightly little bruises, I recommend one of the Emerald Isle-hued options below. My husband's maternal grandfather was 100% happy go lucky Irish, and his spirit has me in the mood to celebrate.
While I consider myself both a Bag Snob and a Food Snob, I never thought the two would come together in quite this way. The results are hit or miss. Chanel, for one, did the gourmand well with steaks that were probably the most imaginative bags we've seen from the brand in years. I also fell for Nancy Gonzalez's handwoven croc wicker apples and pineapples.
…And tulips and daisies and lilies. Some people say the first day of spring is March 21st (and technically, they are right). Others say it's when new buds have returned to the trees. But I say it's when a fresh crop of blossoms hits the shelves by way of my favorite accessory.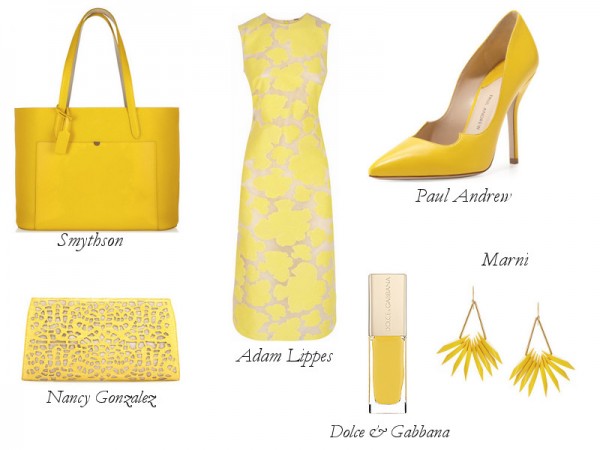 I'm wrapped up in fall thanks to NYFW, but let's not jump the gun too soon. Now is the time to enjoy all of those soft, springtime hues, and this year my favorite is yellow! Sometimes sallow, sometimes mellow, but here it's vibrant and full of life.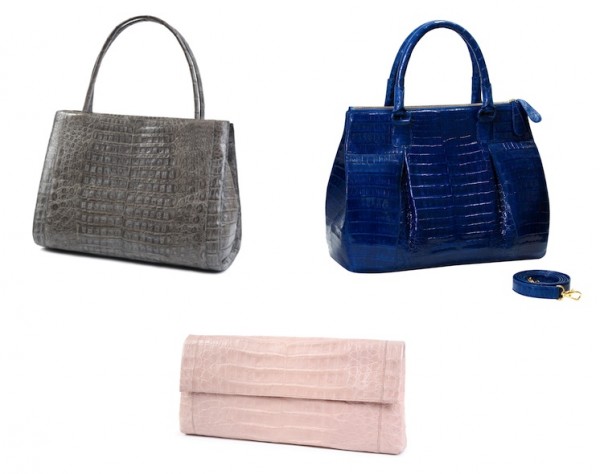 Did you ever think you would have the chance to imagine your own Nancy Gonzalez bag, and see that concept come to fruition? While I'm sadly not talking about the opportunity to work with crocodile's legendary mistress one-on-one, the dream of personalizing your own Gonzalez original just became a reality.