Nancy Gonzalez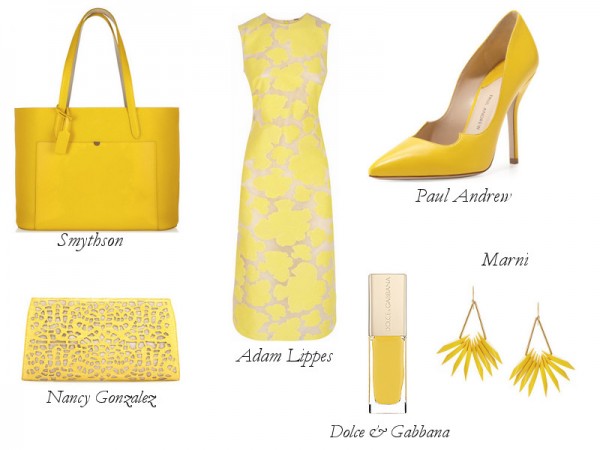 I'm wrapped up in fall thanks to NYFW, but let's not jump the gun too soon. Now is the time to enjoy all of those soft, springtime hues, and this year my favorite is yellow! Sometimes sallow, sometimes mellow, but here it's vibrant and full of life.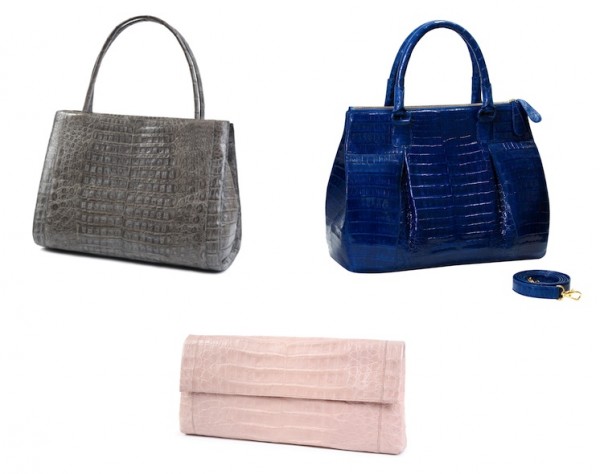 Did you ever think you would have the chance to imagine your own Nancy Gonzalez bag, and see that concept come to fruition? While I'm sadly not talking about the opportunity to work with crocodile's legendary mistress one-on-one, the dream of personalizing your own Gonzalez original just became a reality.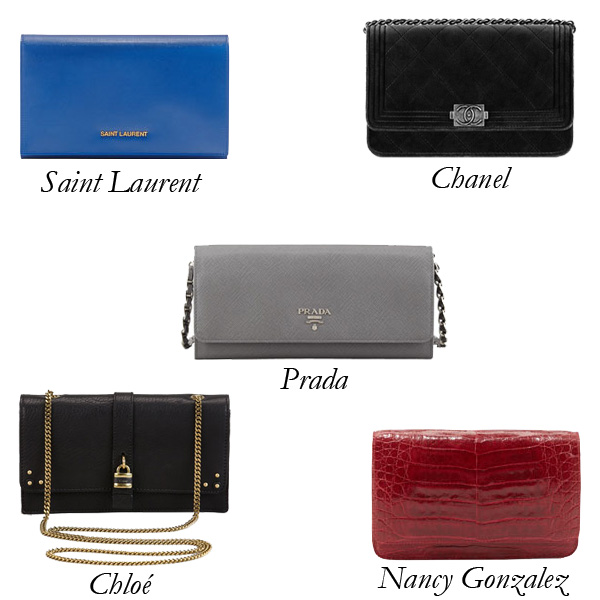 I lost my wallet during NYFW (it was stolen at an event out of my mini bag right in front of me!). My ID, all my credit cards, and not to mention the my entire cash supply for Fashion Week: gone. Kelly gave me one of her company credit cards (we share bank accounts!), but how do you fly home without an ID? Luckily, a good Samaritan found my wallet on a sidewalk, with the ID and cards strewn all over the place (cash gone, natch).
It's hard to commit to a white daily bag. We worry they'll get dirty (because they inevitably do). Is a big white bag hard to carry off in the winter? Even if it's as pure as the driven snow, the answer is yes!
Color trends come and go, but at the end of the (increasingly short) day, there is nothing chicer than black on black. If you had any doubts about the power of monochrome ebony, look no further than Nancy Gonzalez. Her small flap shoulder bag captures the epitome of all-black appeal, in my opinion.
Leopards and tigers and prints…oh my! My animalia obsession has just reached an all-time high. There was a time, not even too long ago, when animal print was considered downright outlandish and at times, tacky. Especially leopard (which I, for one, love). Blame sitcoms and their over-the-top stars, like Fran Drescher of The Nanny and Peggy Bundy of Married With Children!
Have you met Nancy Gonzalez yet? She'll be stopping in Bergdorf Goodmanicon this Thursday and Friday to debut a selection of Resort 2014 bags exclusive to the luxe NYC store, and you're invited! The Colombian designer is celebrating 15 years at Bergdorf's, where my love affair with her croc creations first began.
They say one is the loneliest number, but one of a kind? Well, that's the best kind of loneliness there is. When you're a snob who has everything, utterly unique pieces are the only way to go.
Nancy Gonzalez's Fall 2013 ad campaign is one of the most breathtaking I've ever seen! The sumptuous textures and colors of her bags pop out beautifully against the minimalist background. When I spoke with Santiago about the gorgeous look, he told me, "I am inspired by the dark, rich splendor and the highly refined execution and symbolism in Flemish still life paintings."