Designers
Tue 09.16
Fur bags are an inevitability this time of year. And although it makes no physiological sense to provide your bags with warmth, especially fuzzy, furry, luxurious warmth, the look certainly does feel right for the season.
Mon 09.15
The ever gorgeous Emmy Rossum rung in her 28th birthday this weekend with none other than the wine-hued Snob Essentials croco-embossed pouch!
Mon 09.15
It's another home run for Target collabs! This is Frugal dressing at its best. Python prints, swiss dot tops bedecked in pussy bows, thick belts to cinch in a womanly waist…Joseph Altuzarra's are rich, sumptuous pieces – the kind you would expect to pay way more for than you will.
Mon 09.15
Didn't win the Aspinal of London clutch? No matter! We're on to our third Forzieri giveaway bag, and we think you're going to like it. No, not like – love. I make no secret of my Marni obsession, and Tina was equally enamored with Consuelo Castiglioni's colorblocked Trunk back in April.
Fri 09.12
I knew I was in for a real treat when I walked into the Park Avenue Armory, the long-time site of Marc Jacobs shows, and surveyed the scene: glowing pink gravel, a Pepto-Bismol tornado-dropped pink house inspired by The Wizard of Oz (a film Marc happens to love), shocking pink, pink, pink!
Fri 09.12
I'm having a monogram moment. This is no doubt due to Petite Malle mania, but even more so because of Louis Vuitton's latest collaborations. In honor of its 160th birthday, the house is celebrating the iconic LVs with the help of six art and design legends.
Fri 09.12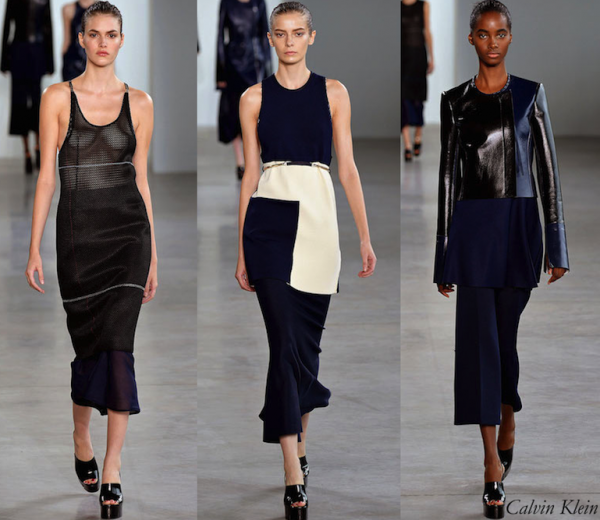 I'm going to make a grand statement, without a hint of hesitation: Minimalism has never looked so over-the-top, so plentiful, so generous, and well, so grand as it did bouncing off Calvin Klein's most recent runway. As for anyone who ever said, "More is more," you've never seen Calvin on a hot streak.
Thu 09.11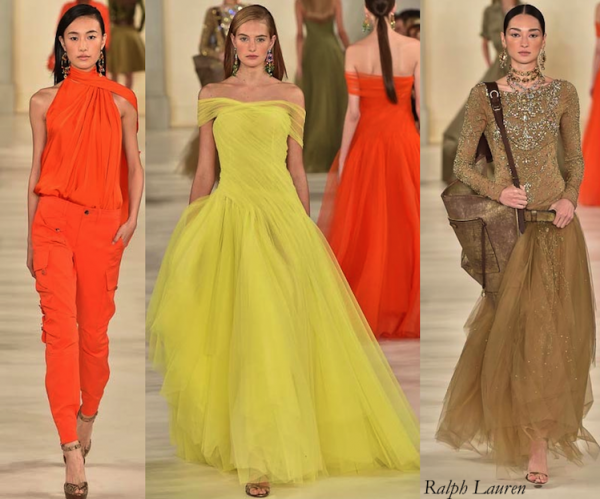 Think of all the things that come to mind when you reflect on Ralph Lauren: Buttery stretch suede pants, cinch-waist safari jackets, crisp tufts of ruffles, draped mock-turtlenecks, breezy coveralls, bejeweled statement necklaces and drop earrings, lean tunic gowns, layered tulle skirts, to name just a few.
Thu 09.11
Check marks the spot! It's crazy what a few finely placed lines can do to your wardrobe. This is minimalist design with maximum effect, and a timeless one at that. The print on that black and white Balenciaga? It was inspired by one of Cristóbal's archival prints.