Designers
Thu 12.11
Anya Hindmarch does clean, minimalist designs as well as anyone, but she knows how to have fun too and that playful spirit is on full display in her latest project – the StickerSHOP.
Thu 12.11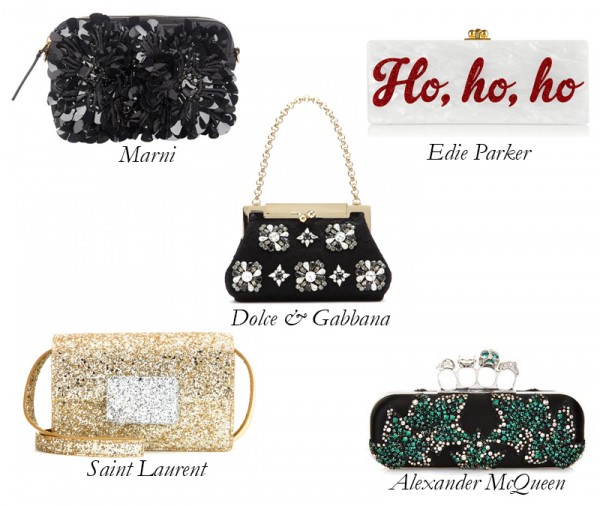 Maybe it's just the holiday spirit taking over my senses, but suddenly I'm seeing a whole brigade of bags that could double as festive decorations for your Christmas tree. From clusters of beads and jewels to fanciful adornments to glitter galore to in-your-face lettering, forget the strung bright lights…
Thu 12.11
ring on the beach! Or the jungle. Or the wallpaper of famed New York City restaurant Indochine, for that matter. Whatever the reference this motif brings to mind, fresh foliage-print bags are making for a truly tropical take on resort. Bring them out now, sunny holiday or not, to take yourself out of the current season, so to speak.
Thu 12.11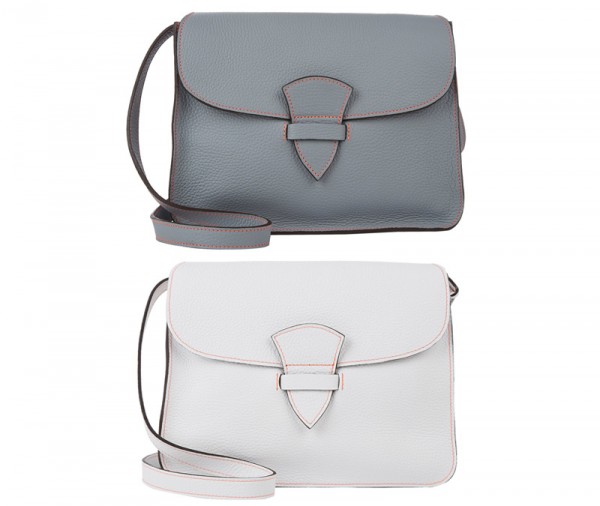 I am absolutely in love with this brand for their no-nonsense designs, which designer Carole Thomas expertly complements with electrifying neon stitching. Handcrafted in the Loire Valley (Carole designs her pieces in a studio at the foot of the Eiffel Tower!), this line is a study in juxtaposition.
Wed 12.10
Yes….more winter white. Or more likely, summer white! Call it whatever you want. All I know is that as soon as I spotted this topstitched woven leather tote, I knew I wanted it. I'm not even sure I can wait for the holidays, so instead of my wish list, this is going straight onto my must-have-right-now list.
Wed 12.10
Bing Crosby fantasized about a white Christmas back in 1942, and some things never change. I can't speak for Bing, but I know I'm still hoping to see white come December 25th…
Tue 12.09
Though we often think of sale shopping as an excuse to indulge in those trendy little pieces we've been dreaming of all year, rather than look behind, why not look ahead? Believe it or not, the bags you'll want in the new year are already discounted. You just need to know where to look for them!
Tue 12.09
What's more fun than playing dress up? I can't think of a single thing, especially after I partnered with Ralph Lauren to fulfill my holiday wish list.
Tue 12.09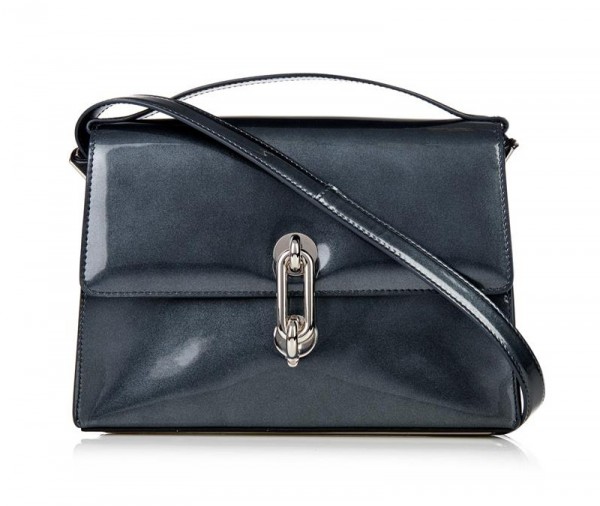 Three words: Such great hardware. Sometimes a genius metal closure is all it takes to fully update a classic shape, and the fastening on this Balenciaga leather crossbody bag is simply amazing.