Designers
When Valentino executes excess, it's always elevated, and it always exudes the highest level of craftsmanship. An exotic, hand-touched mood has struck for spring, and it's materialized in the form of intricate laser-cut details and a well-traveled tribal motif. I have to say the house has outdone itself.
Sometimes you've gotta go big, and now is that time. It's looking like more is most definitely more this summer. When you're seeking out embellishments, unfettered exuberance is the only way to go. Store away the boring and plain bags for later. Minimalism will surely come back soon as an opposing reaction to this current bubbly mood, so for now, let's live in the moment and fall in love with the exciting trims, appliqués, embroideries, hardware, heavy stitching, and anything else you can throw on a bag that will stick.
Featured Items
Sure, we feel refreshed and renewed at the start of the week, but there's still that sense of dread knowing that the beginning of another five days of work has just begun. Thankfully, we have the good people at Shopbop trying to make your afternoon break just a little better, courtesy of early access to their Friends & Family sale. With the code INTHEFAM, you can get 25% off full-price or sale items, ranging from a summery clutch to colorfully beaded sandals to an on-trend velvet choker (long live the '90s!).
Featured Items
By the time Friday rolls around (and it sure took its time), you feel tired and frazzled, but much like the weekend, another bag is always waiting to offer you a sense of renewal. Plop down that less-organized-than-it-was-on-Monday work tote and get yourself one of these ladylike top handles. You can't help but feel sophisticated and put-together with polished accessories like these – even if you're in your sweaty yoga pants.
Featured Items
If there's one man who can get away with launching a $790 dopp kit, it's Tom Ford. Simple and luxe, the bag is made from gorgeous grained leather. I couldn't for the life of me justify the price, but if you've got the disposable income…I'm jealous. I'd buy one in every color! Each of the cases has a washable liner should you get makeup on it, so they have function to match their good looks. If nearly four digits is too steep a price for you, the designer has launched a number of covetable beauty buys as well.
Featured Items
Where's Vetements, you say? Trust Demna Gvasalia's renegade brand has earned a top spot on this list, but unfortunately, it already feels fashion victim-y, thanks to the nearly instantaneous onslaught of social media posts and copycats. And honestly, the jeans are rather unflattering (I actually returned the pair I bought), as are most other pieces. Overhyped? For sure. Meanwhile, there are many other worthy new fashion darlings to consider…
Featured Items
For the naughty minds out there, I don't mean those kinds of indulgences. I wouldn't presume to know what you like in that department. But when it comes to luxury indulgences, I'm here to lavish your dreams with splendor…
Featured Items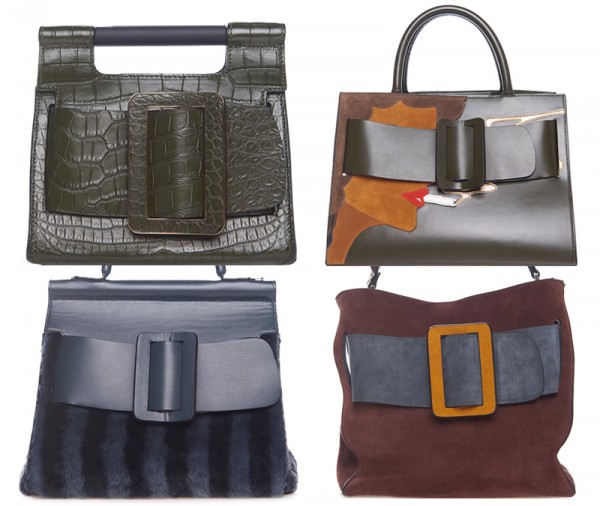 Few brands can pull off a bag punctuated by a gigantic, belt-like buckle. Then again, BOYY isn't your average brand. The brainchild of Jesse Dorsey and Wannasiri Kongman grabbed our attention a couple of years ago, thanks to their label's way with strong, masculine lines and decidedly un-precious details. I have two BOYY bags myself, and I've always loved the duo's unique take on classic styles.
Featured Items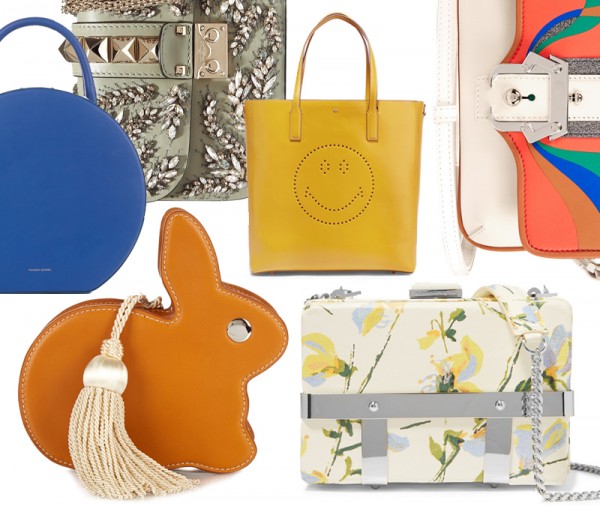 Impossibly innocent pastels and sugar-coated sweetness are great when you're of a certain age. The age when you believe the bunny delivered your basket and Easter egg hunts are exciting, no mimosa required. There are different ways to celebrate Easter and the unofficial onset of spring. Bright colors and bold bows, graphics that won't fade into the grass, and florals that give garden blossoms a run for their money: This is how I like to celebrate the upcoming holiday!
Featured Items