Designers
What can you say about the style of the ultimate modern fashion icon, Kate Moss, that hasn't already been said? The supermodel who's launched a thousand trends, even more lookalikes, and several a Topshop craze is the definition of a style muse.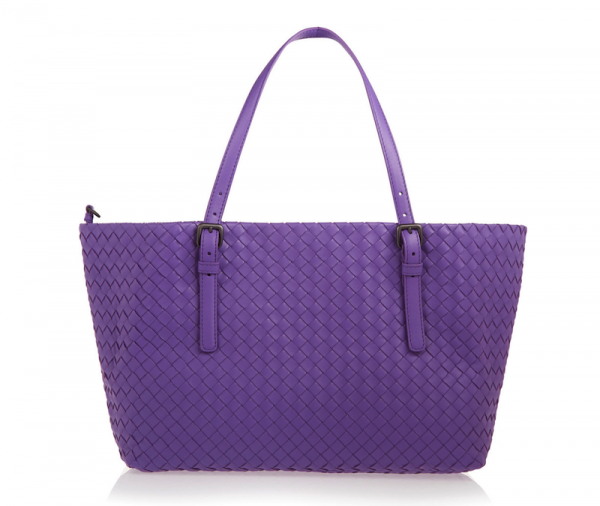 Red alert, NYC Snobs! Bottegaicon is having a sample sale on Thursday and Friday. Men's and women's ready to wear, bags, small leather goods, luggage, and ladies' jewelry will all be discounted at the Metropolitan Pavilion (125 West 18th Street on the 4th floor) between 11 am and 7 pm on Thursday.
In a fantasy world where there's never a line at the valet, and Thor carries me whenever my feet hurt, I always wear the most extravagant of shoes. But even in reality, we can find opportunities to wear shoes so good they could be displayed as works of art.
Pairing stripes with more stripes is an endeavor that not every Snob could pull off, but this is Olivia Palermo, front row fixture extraordinaire, and it's not her first time dressing outside the lines – or in this case, in them. Personally, I love the look, even with mismatched stripes.
If you know anything about me, it's that I love a good exotic bag. But I understand the hesitation, as well as the primal fear that can come with the prospect of the purchase…
Texture is a word that comes up a lot when talking bags. Smooth, grainy, rough, pebbled, furry, plush, soft, rugged…there are endless varieties and almost as many ways to describe them. But some bags out-texture the rest, so to speak.
Going bold is always something we should all strive to do. Pushing out of your comfort zone, even just when it comes to getting dressed, almost always pays off. If you're squeamish about getting a little too adventurous with your outfit, look to an out-there bag with brash graphics. Wearing a standout bag is much easier for more timid snobs to handle, since there's more of a physical disconnect (read: you're not say, zipped into it).
Why should the term "gender fluid" apply only to people? It's high time we have bag equality for all! Menswear is a huge trend for the girls. Just look at style-chameleon Anna Dello Russo, whose menswear is par for the course.
Exciting news! I've officially introduced my weekly column for Vogue China's Mini app, "BagChat with Tina." Every Saturday morning, I'll share my favorite handbag tips and tricks, along with the latest pieces worth obsessing over. First up? "One Bag, Five Styles."