Designers
Wed 10.22
Thought ripped jeans were part of the past? Think again. They are back and more shredded than ever and celebs have been spotted all over in denim distress lately.
Wed 10.22
So why would you wear head-to-toe leopard?! Pick one of these great pieces, the staples I'm choosing to invest in myself, to wear at a time, and you will have them begging for more.
Tue 10.21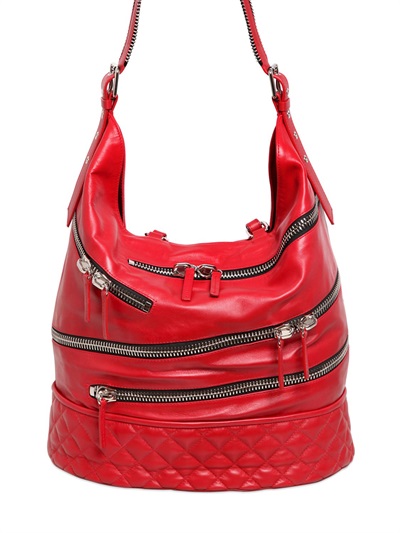 I love Giuseppe Zanotti. I really do. His shoes are exquisite and fabulous, and I can only wish I had the stamina to wear his stilettos daily. So as much as it pains me to do so, I've got to call it like I see it…
Tue 10.21
People often ask me to name the consummate turning point in my career, and I always have a definitive answer. I tell them it was when Mr. Oscar de la Renta brought us into the "fashion club" nearly eight years ago. He was the first major designer to take a leap of faith and do so.
Tue 10.21
Don't think of blue as a hue so different from black. Just think of the shade as jet-black's more mellow, yet equally mysterious and often just as neutral sister. I am!
Mon 10.20
The now signature double zipper pull for Chloé that we've seen accenting everything from totes to new favorite, the Drew, is at it again on this crisp, classic shoulder bag.
Mon 10.20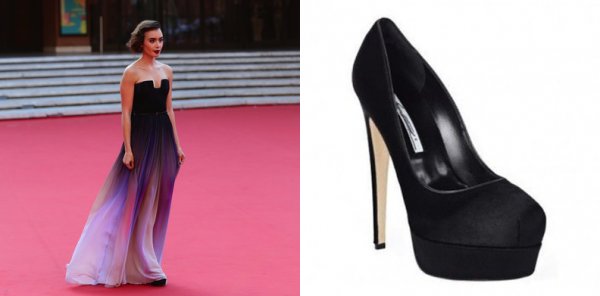 Lily Collins stunned at the Rome Film Festival in an ombre Elie Saab Spring/Summer '14 couture gown, but I was more taken by the understated pieces worn to complement the look.
Fri 10.17
What's better than a present that is actually a present? Forget the bows, ribbons, and wrapping paper…and Scotch tape, scissors, and fumbling hands. When your bag is designed to look like a glamorous little gift box, every day will feel like Christmas or your birthday.