Prabal Gurung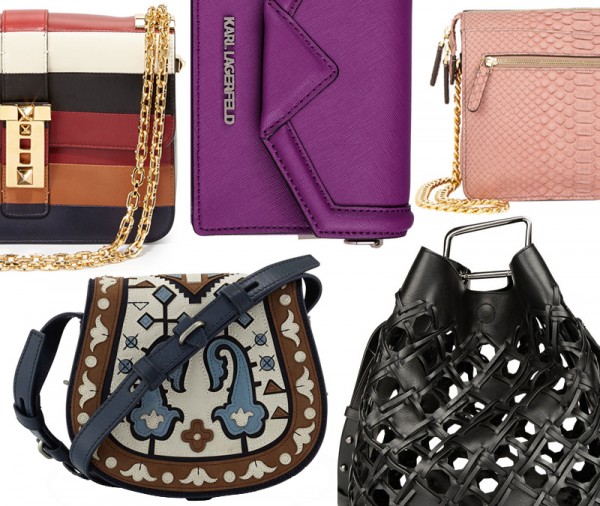 Nobody over the age of 12 gets everything they want for Christmas, right? Well, the best part of this time of year is the fact that everything is on sale – so we can go get what we want for ourselves! It's almost a crime against the season to pass up on these crazy steals. At least you can tell yourself that, in case you're in need of something rationalizing. Here is my list of the best bargains right now on things I've been wanting all year long…
Featured Items
Here we are again! Back in New York City and the energy is palpable, from the searing late-summer sun to the mad dash between Lincoln Center and Milk Studios (and everywhere in between). But it's what's going on inside that's really stirring up our spirits…
While you're trying to get through the end of a long week, celebs are sunning in Cannes; and in spite of the potentially awkward tan lines, the outfit of choice often seems to involve cutouts! Karlie Kloss' is about the most sophisticated jumpsuit I've ever seen.
As a designer, you will for that shining moment, the one when your roar rings louder than any other. Last night produced such an occasion for Prabal Gurung.
To celebrate the holidays in style, we asked our favorite fashion insider friends to share the one thing that tops their wish lists this season.
The one thing you can count on for certain when Prabal Gurung unleashes a new collection? Ironically, it's the element of surprise. With a flair for the deftly dramatic and a gutsy, excitable kind of energy that's so unique to his vision, you can always expect the unexpected from Prabal.
Last night hundreds of fashion's biggest stars graced the red-carpeted steps of the Met for its annual gala, including the always on-point, Oscar de la Renta-clad SJP – the brightest star of all, though, was Zac Posen.
Was Alexander Wang inspired by Miley Cyrus? Learn this and other NYFW beauty news here…
Flasher in leopard G-string aside (the man, also wearing a gold crown and red tube socks, artfully dodged the security using models as his shield), Prabal Gurung showed a highly wearable and softly pretty collection for the Fall 2014 season.