Proenza Schouler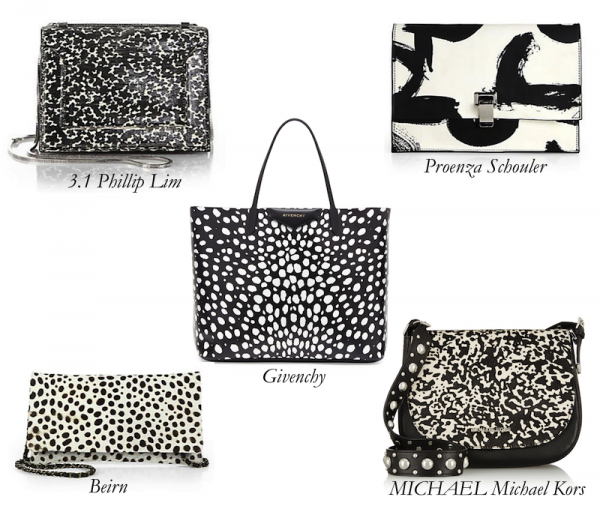 A printed bag in black and white may seem specific, but this is the most versatile color scheme you can ever find…
I can't think of a better way to celebrate the ultimate all-American holiday than with a roundup of looks from some of my all-time favorite all-American designers!
When it comes to fringe, there's a fine line. Everyone is doing it now, and you can always bet designs run the gamut from good taste to bad form to just plain ugly looks…
Memorial Day weekend is the official kickoff of sale season! I know the temptation to run out of the office and out to a great party is strong, but before you take off for a weekend of debaucherous fun, peruse these killer sales…
When you think neutral, it's easy to think boring. But that's just not the case! The term encompasses everything from beige to white, black, camo, and if you ask me, even red.
Remember when we all gasped at Lupita N'yongo's stunning Golden Globes' gown (and pretty much every other time she appeared anywhere)? The woman behind that look – as well as those of Michelle Dockery – is Micaela Erlanger. She's the stylist to the stars – and the best-dressed ones at that!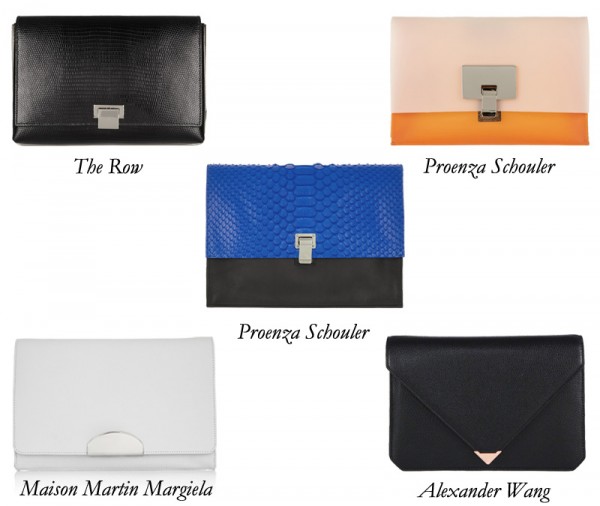 Haven't you heard? It's hip to be square. It all started with two young women who have an innate knack for knowing what's cool; I have to give props to The Row for spearheading this trend. When the Olsen duo launched their bags with their new now-iconic shape, I was instantly smitten.
Okay, pricey exotic backpacks aren't exactly casual, but they're the perfect middle ground for Snobs who want to get the cool girl look without dressing like an actual schoolgirl. I saw a beautiful woman toting this exact Nancy Gonzalez the other day (her croc was in gray, but I can't resist featuring this bright cobalt!).
I've started writing a monthly column for HarpersBazaar.com that I hope you'll all be tuning in for! My first subject was spring cleaning, or rather, spring organizing (it's a lot easier to organize than to give away beloved bags!). At the start of a new season, I store the pieces I won't be wearing in boxes, and bring out all the others I've been waiting to carry.