Proenza Schouler
Fri 05.02
Remember when we all gasped at Lupita N'yongo's stunning Golden Globes' gown (and pretty much every other time she appeared anywhere)? The woman behind that look – as well as those of Michelle Dockery – is Micaela Erlanger. She's the stylist to the stars – and the best-dressed ones at that!
Thu 05.01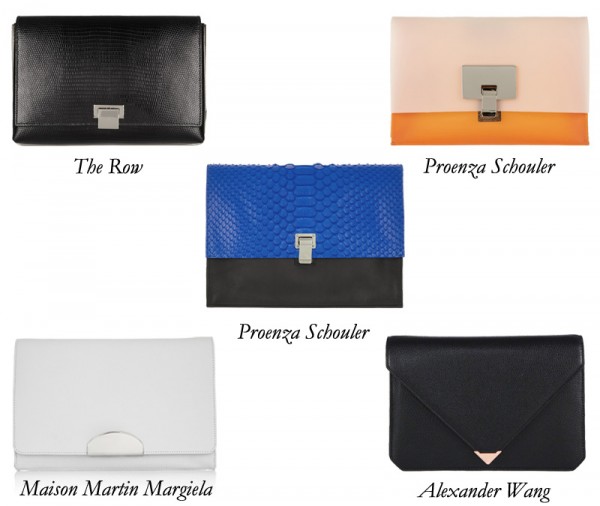 Haven't you heard? It's hip to be square. It all started with two young women who have an innate knack for knowing what's cool; I have to give props to The Row for spearheading this trend. When the Olsen duo launched their bags with their new now-iconic shape, I was instantly smitten.
Fri 04.25
Okay, pricey exotic backpacks aren't exactly casual, but they're the perfect middle ground for Snobs who want to get the cool girl look without dressing like an actual schoolgirl. I saw a beautiful woman toting this exact Nancy Gonzalez the other day (her croc was in gray, but I can't resist featuring this bright cobalt!).
Fri 04.11
I've started writing a monthly column for HarpersBazaar.com that I hope you'll all be tuning in for! My first subject was spring cleaning, or rather, spring organizing (it's a lot easier to organize than to give away beloved bags!). At the start of a new season, I store the pieces I won't be wearing in boxes, and bring out all the others I've been waiting to carry.
Thu 04.03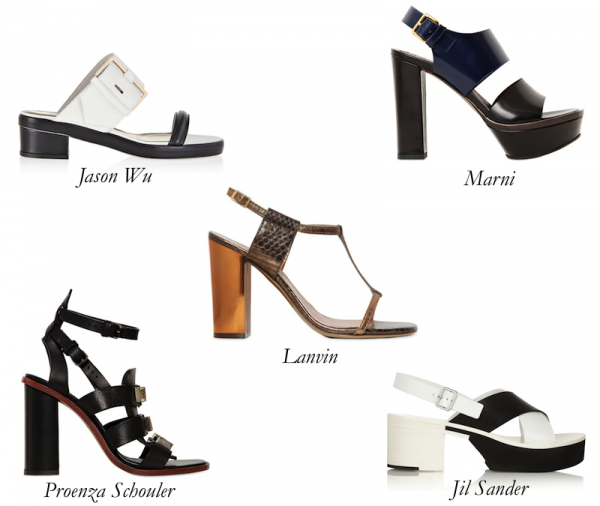 Whether you're the kind of girl who wears 2″ heels or never anything under 5″, you're going to want to jump on the block heel trend stat. The nod to the '70s is an absolute godsend for your feet – a step up from flats and a comfy alternative to razor-thin stilettos. Here are the picks you need to have a block party at any height…
Thu 02.13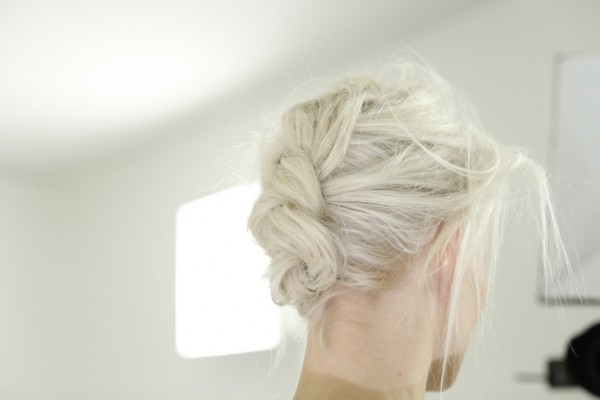 Wow, what a way to end Fashion Week…we got inches and inches of snow! But the shows must go on and they did. Here's a look at some of the standout looks that rounded out NYFW beauty.
Tue 01.14
This jacket puts every dull, black blazer to shame. It offers the sexy fit of stretchy material, the structure of understated shoulder pads, the bad girl edge of leather, and a pop of electric blue just for kicks. Imagine the dramatic entrance you'd make walking into dinner and removing this jacket, blinding everyone with its vivid blue flair.
Thu 01.02
How are you liking 2014 so far? It's about to get even better! We're coming to the end of the holiday sale season, which means one thing – that the discounts are the best they've been yet. Take neimanmarcus.com's. It's 40% off already reduced pieces. The bag selections are perfectly varied to please all sorts of Snobs from kitschy Charlotte Olympia Hollywood bags to the more serious Jason Wu.