Rag & Bone
Tue 12.09
What's more fun than playing dress up? I can't think of a single thing, especially after I partnered with Ralph Lauren to fulfill my holiday wish list.
Wed 10.22
Thought ripped jeans were part of the past? Think again. They are back and more shredded than ever and celebs have been spotted all over in denim distress lately.
Wed 10.22
So why would you wear head-to-toe leopard?! Pick one of these great pieces, the staples I'm choosing to invest in myself, to wear at a time, and you will have them begging for more.
Thu 09.25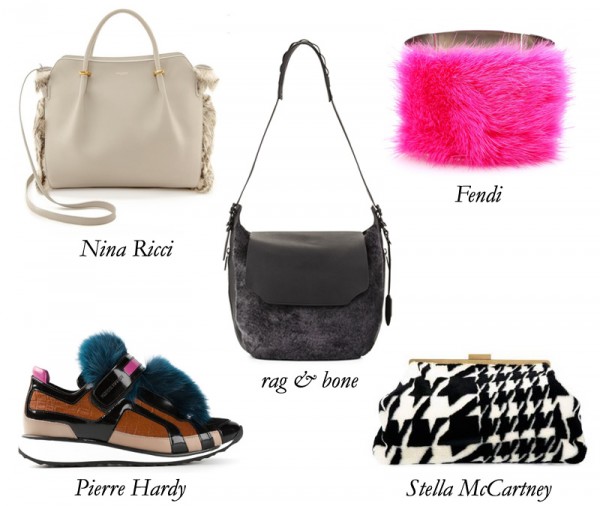 At the end of September, we're finally starting to feel a fall chill coming, but it's hardly time to break out the full-length fur. I'm not willing to wait any longer, though, so I've found a few smaller pieces to tide us over (faux-enthusiasts, included!).
Mon 07.21
My size varies depending on which type of shoe I'm wearing. Add the fact that my left foot is a bit smaller than my right, and you can imagine the fun I have shopping – and that's just in the store! Online shopping is a whole other ball game. I refuse to miss out on all the gorgeous shoes I see perusing the sites, though…
Mon 05.12
Have you finally packed away those warm, winter hats? Good! It's time to start protecting yourself from the sun, not the cold, and the latest style that has everyone buzzing is one you're already well familiar with – the visor. Yep! It's back and cooler than ever. Forget the preppy versions of the past…
Mon 05.05
I have been an active member of Overpackers Anonymous for as long as I can remember. It started at eight years old when I moved to the United States from Taiwan. The transition definitely affected my tendency to stock up—being uprooted from the only home you've ever known to a foreign country and not speaking a word of the local language is beyond traumatizing. Therefore, wherever I went, I packed everything with me.
Tue 04.08
Reese Witherspoon shows off her sunny disposition not just with a smile, but with a vibrant yellow sweater. This is transitional dressing at its best, not to mention a great excuse to show off your legs if you keep them as toned as Reese's!