Ralph Lauren
Not to sound selfish, but getting your boo a fragrance for Valentine's Day is as fantastic a gift for you as it is for him. Scent is incredibly personal, but here are some new standouts you might want to consider sniffing out for as you look for Valentine's Day gifts!
Featured Items
The weather may be (almost disturbingly) warm this winter, but there have certainly been cold days – and there will be more to come. Pea coats, trenches, and other more formal styles simply won't cut it when you're going toe to toe with Jack Frost. For that reason, the shape of the season is none other than the fur-trimmed anorak. Casual and easy, it's the perfect everyday go-to, with the ideal blend of comfort and sophistication.
Featured Items
The results from New York Fashion Week are in, and the biggest bag trend off the Spring '16 runway is definitely the saddle bag. It's the perfectly relaxed counterpart to the season's loose silhouettes, sweetly lacy accents, and pajama-reminiscent looks.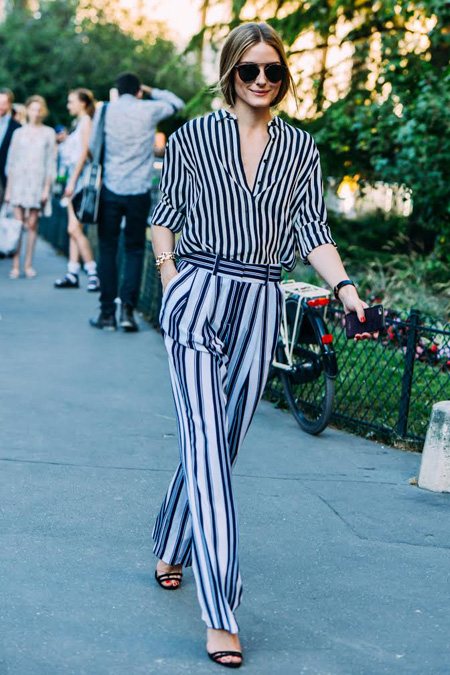 Pairing stripes with more stripes is an endeavor that not every Snob could pull off, but this is Olivia Palermo, front row fixture extraordinaire, and it's not her first time dressing outside the lines – or in this case, in them. Personally, I love the look, even with mismatched stripes.
Leave it to Heidi Klum to add a unique touch to even the most common of styles: the all-black outfit. Now when I say common, I don't mean it offensively. There is nothing chicer than wearing the shade from head-to-toe…
School may be out for summer, but the schoolgirl look most certainly is not and the number one student in the style is the lovely Emmy Rossum. As is always the case with these kinds of outfits, a sense of grown-up sophistication is required…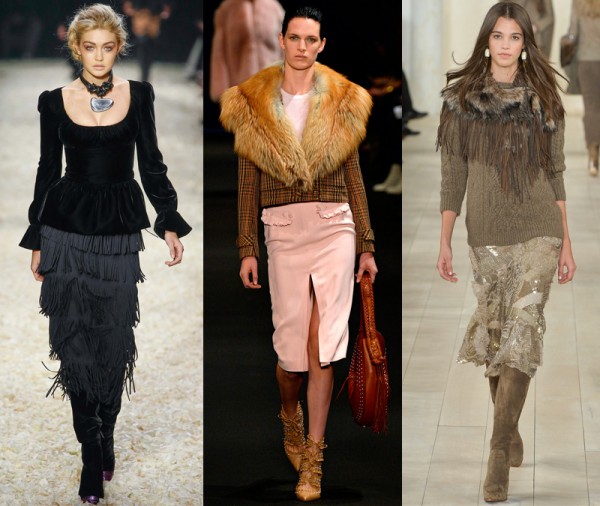 From flourishes with swingy movement to unapologetically tactile fluff to out-of-the-bedroom silhouettes, these are the most major elements of style we'll be wearing come fall, fresh off the New York runways…
Judging by the ice and slush coating the streets, I think it's safe to say we're not in Dallas anymore. Some may say these freezing NYC temps make dressing for Fashion Week difficult, but I prefer to think of it as a challenge (mostly because that allows me feel better about the fact that it's freezing!).
Not all dots are created equal. Harsh as it may sound, some polka dots are simply way better than others. I always love a good spotty-dotty print, but when the pattern is elevated thanks to some artistic abstraction, a harmonious blending of multiple prints, or an altogether unexpected feel, it's enough to make me crave the classic motif all over again.