Rochas
Working pastels into your repertoire is an obvious necessity come spring, but that doesn't mean you necessarily feel like you need a round bag right about now. If you're unsure, I'll make it easy for you to decide: the answer is YES.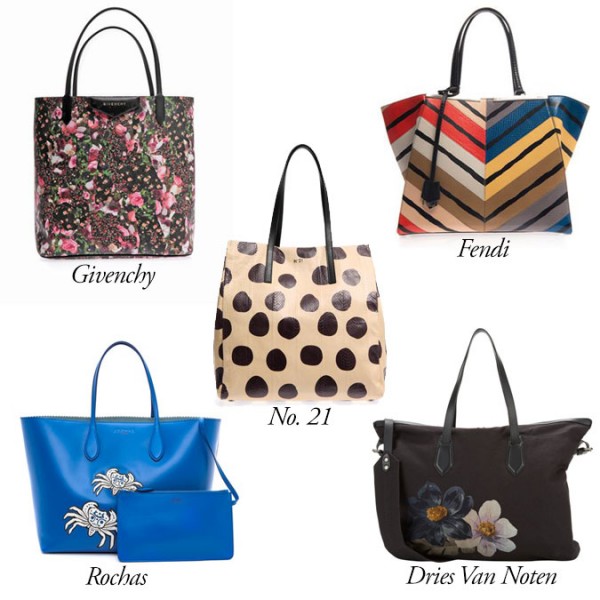 Blame it on Bambi! Totes have become way less serious as of late, and I love it. Whether the sense of caprice is delivered through the flirty print or unique shape, the message is clear: lighten up. For every stoic, somber, monochrome tote, you ought to have one that makes you smile, or even laugh. What's the big deal? It's time to have some fun with your big bags.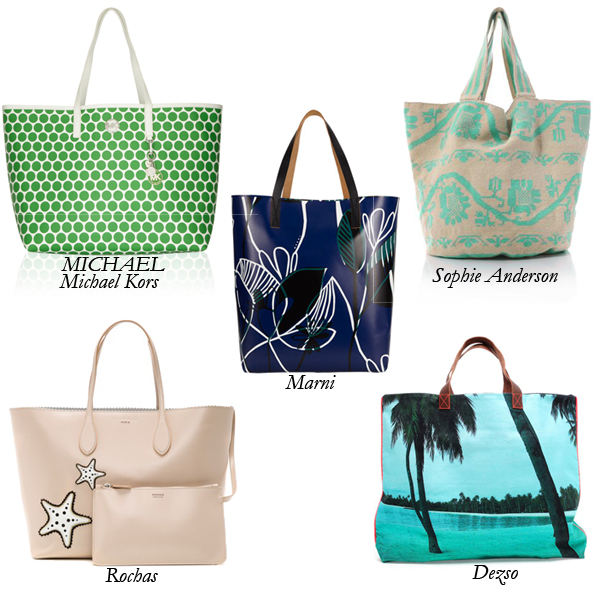 I just landed in Hawaii for winter vacation! Rich and I are renewing our vows in honor of our tenth anniversary, so this is an important trip that calls for serious shopping preparation and the right bag is always at the top of my list. Since the beach is a place where you're allowed to be a little cheesy, I feel free to let my hair down and have a little fun picking these totes…
No hesitation here. This bag got added to my shopping cart instantaneously, without a momentary pause of consideration. My love for it goes beyond my standard obsession with bags.
There is something to be said about a bag for all times, one that fits all your snob criteria. This is the bag made for busy woman who refuses to sacrifice elegance. Timeless and not trendy, Rochas' large leather handbag is a basic, beautiful classic.