Roger Vivier
Sometimes a kiss is more than a kiss (the best ones are, anyway!). That's certainly the case with my new NH 1300 necklace from Nouvel Heritage. I love the idea that you never own jewelry; you're merely holding it for the next generation. And as one of the most sentimental pieces I've collected, this diamond-encrusted treasure will surely be passed on and cherished. Not only can you engrave a name on the side of the charm, but it also comes engraved with your – or a loved one's – pout.
Featured Items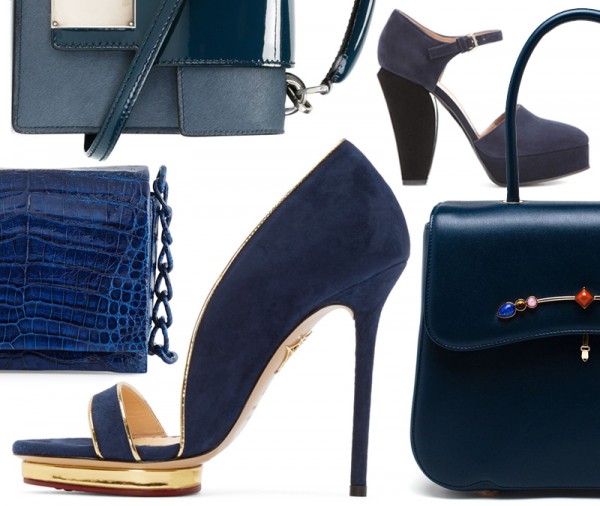 The word "blue" has gotten a bad rap in modern times, particularly in American culture. Blue Christmas, the Monday blues, singing the blues, heck, blue balls…I could go on until I'm blue in the face! In reality, blue is the most uplifting color of all. Just look to the sky on a bright, sunny day. It's an instant mood-enhancer, just like crystal-clear blue water.
Featured Items
I'm off to Art Basel Miami today, so needless to say, I'm in an especially visual state of mind. What to wear while you're checking out new of-the-moment artists, exhibit hopping, and hitting parties with the nouveau gallery crowd? A colorful bag that can contend with the pieces on the wall, of course.
Featured Items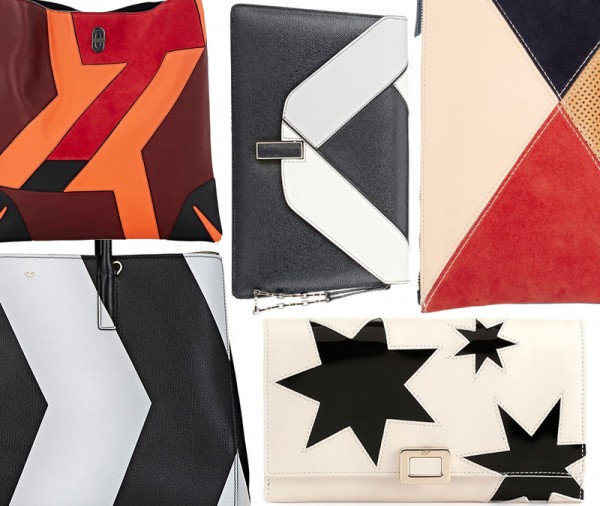 Maybe it's the annual sense of sobriety we feel each fall, as summer's laidback mood fades, but there's a new severity at play on some of my favorite bags. Think strong geometric lines and clean, bold designs.
I have to say, I'm not a big fan of the giant pilgrim buckle that's a recurring trademark from Roger Vivier, especially when it's featured on their shoes, but there's almost always an exception to the rule. This tote totally works.
If you didn't think it was a Manic Monday before now, then the additional 20% discount Luisa via Roma has applied to their sale selections will make you a believer!
How is it already Monday again? I'm not going to opine on why the weekend goes by in the blink of an eye, while a workday can feel like an eternity. Instead, I'm going to distract myself with a bunch of bags that have me all starry-eyed.
As much as I love my neutrals, there is something about a colorful bag that gets my pulse racing and my eyes beaming like nothing else. A brightly-hued bag, especially one that breaks the rules of what supposedly clashes and matches, is like an instant shot of energy.