Roger Vivier
Maybe it's the annual sense of sobriety we feel each fall, as summer's laidback mood fades, but there's a new severity at play on some of my favorite bags. Think strong geometric lines and clean, bold designs.
I have to say, I'm not a big fan of the giant pilgrim buckle that's a recurring trademark from Roger Vivier, especially when it's featured on their shoes, but there's almost always an exception to the rule. This tote totally works.
If you didn't think it was a Manic Monday before now, then the additional 20% discount Luisa via Roma has applied to their sale selections will make you a believer!
How is it already Monday again? I'm not going to opine on why the weekend goes by in the blink of an eye, while a workday can feel like an eternity. Instead, I'm going to distract myself with a bunch of bags that have me all starry-eyed.
As much as I love my neutrals, there is something about a colorful bag that gets my pulse racing and my eyes beaming like nothing else. A brightly-hued bag, especially one that breaks the rules of what supposedly clashes and matches, is like an instant shot of energy.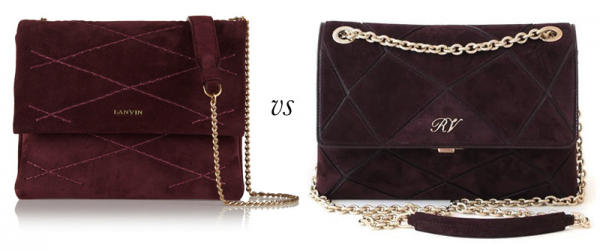 Is imitation really the highest form of flattery? Or is it just plain annoying. When I happened upon Lanvin's Sugar version of the Roger Vivier Prismick bag, I thought to myself, "Oh, Roger Vivier is reissuing my Prismick shoulder bag in the exact same color. How odd and unoriginal."
I'm on a quick vacation this weekend, but even when I'm away, I can always make time for online sale shopping – especially when the bags are as gorgeous as these!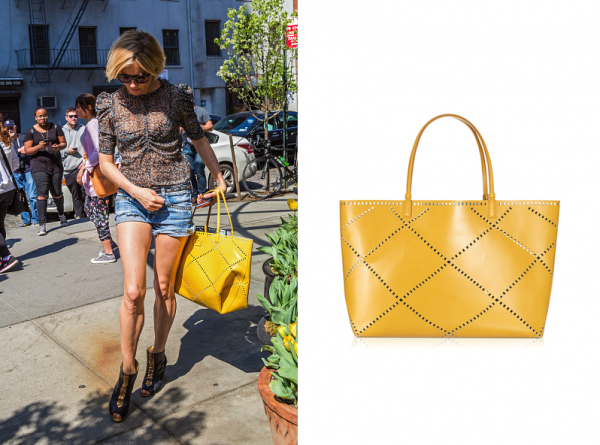 Sienna Miller was walking on sunshine on May 3rd in New York City. Of course, her sun-streaked blonde bob, naturally warm disposition, and Manhattan's gorgeous weather had something to do with it, but most specifically, it's Sienna's big, bright Roger Vivier tote.