Roger Vivier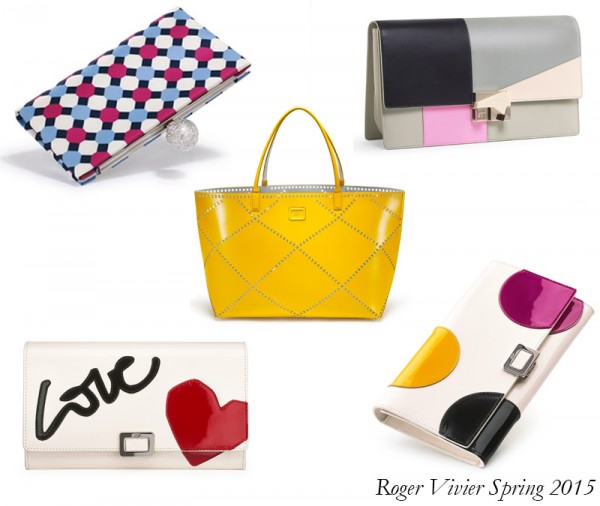 Next spring, Roger Vivier is taking us on a "stroll through the heat of summer," and I couldn't be happier to oblige early. Inspiration from the hot sun and cool evening breeze translates to pop art-heavy pieces that snap, crackle, and yes, pop.
All month I've been dressing in pink and highlighting friends and celebrities who are doing the same in honor of Breast Cancer Awareness Month, so of course, Jennifer Garner caught my eye in this fluorescent Dior. Being a Bag Snob, though, the shiny Roger Vivier Maxi Boite de Nuit clutch got my attention almost as quickly!
A beautiful white bag is on every Snob's wish list, and it seems Jessica Alba just might have found the best one out there.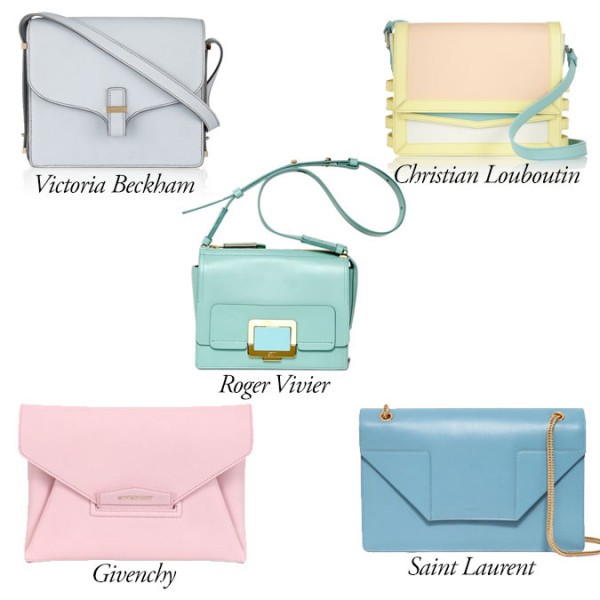 There's no need to wait for Easter to get a basket-worth of sugar-sweet confections. Pastels are where it's at this season, even for girls whose daily uniforms consist of black, gray, and more black.
As we start shopping – and getting earnestly excited to wear – the Spring 2014 collections, you can't ignore Roger Vivier. But can you ever?! Thanks to effortless geometry, the unified contrast of strong lines and sweet delicacy, and a pastel-perfect palette, the Prismick feels very on-trend this season. But Roger Vivier's quintessential bag is actually far ahead of the current trends. The elite Vivier has been doing this for years.
Fashion phenom Mira Duma stars as the face of Roger Vivier's Spring/Summer 2014 collection "Vivier's Codes," which includes Prismicks, Virgule heels, and buckle-embellished accessories.