Thakoon
Tue 02.17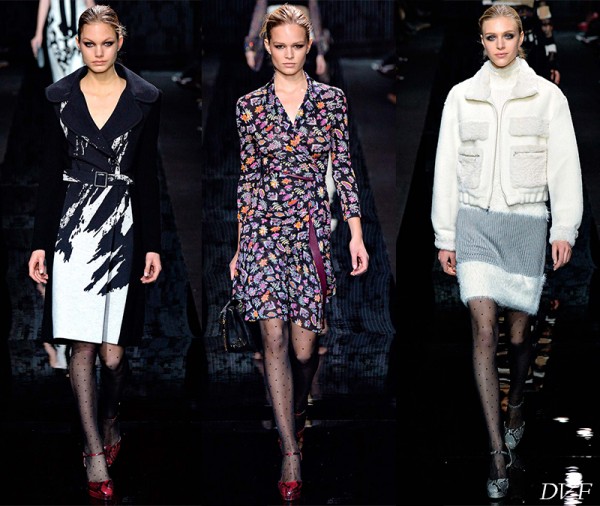 Glamour seems to be the theme of New York Fashion Week. From oodles of sequins and sparkles to evening slink by the runway mile, vamps, vixens, and red carpet-ready femme fatales are slated to come out in droves come Fall '15.
Fri 12.19
With no further ado, here's part two of our most wanted gift list from fashion's finest insiders. Here's to us all getting what we want this year!
Tue 11.04
Thakoon's Spring '15 runway show marked his eponymous line's 10th year anniversary. As one of the most thoughtful designers of our generation, it's no surprise he has taken his time when it comes to releasing his first full collection of handbags. Consider this latest step a major one.
Mon 09.08
This NYFW marks the anniversary of ten years of Thakoon, a full decade of Thakoon Panichgul's vivacious, artful, exhilarating aesthetic, and his Spring '15 collection is one of his best ever.
Tue 02.11
A vivid explosion of colors and florals with expertly layered textures made for one of the richest shows we have ever seen from always-inspiring Thakoon.
Mon 02.10
See how Thakoon, DKNY, Derek Lam, and Victoria Beckham styled their models' hair and makeup…
Thu 12.05
Another day, another set of designers added to the NET-A-PORTER sale! Now pieces you've been eyeing all season from Givenchy, Alexander McQueen, Stella McCartney, Proenza Schouler, and Thakoon are discounted up to 50% off. Which are you most excited for? Wait, don't answer – just go ahead and shop the sale!
Mon 10.28
Always wanted to be the star of a glamorous style shoot? Fashion photographer Tommy Ton is auctioning off a personal session in NYC (value: $30,000), and the funds raised are going to a couple of truly great causes!
Mon 10.07
It's finally the time of year when I can pull out my furs and luxuriate in pure decadence! Try as I might to incorporate a little into my spring and summer wardrobe, it's just not the same. Fur is tricky and can go wrong so easily (and when it does, it's such a waste of precious material).