Tom Ford
Thu 03.05
Only Tom Ford could make this much color look fantastic (sorry MAC…). It's so refreshing to see something more interesting than your run-of-the-mill pinks and reds for spring…
Mon 02.23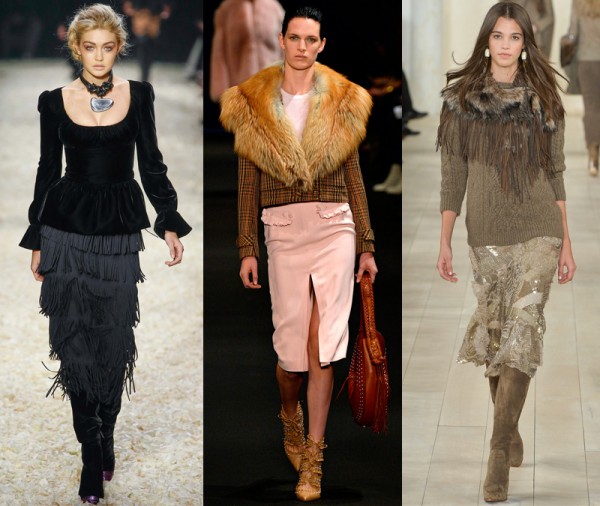 From flourishes with swingy movement to unapologetically tactile fluff to out-of-the-bedroom silhouettes, these are the most major elements of style we'll be wearing come fall, fresh off the New York runways…
Wed 02.04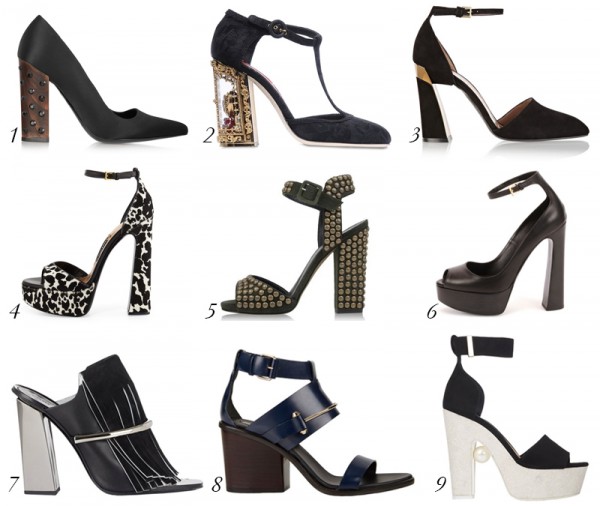 Those with weak ankles, rejoice! And pretty much all of us can enjoy a break from sky-high stilettos. Because it's all about the chunky heel right now. When working a heel with some heft, it's important the shoe have some feminine details. Otherwise, the look gets trashy way too quickly.
Wed 01.07
We try to avoid playing favorites with our beauty products. There are so many new tech-savvy tools, colorful polishes, and revolutionary skincare serums coming out all the time that you want to try everything, and lucky for me, that's my job! At the end of the day, though, there are just some must-haves that can't be beat.
Tue 12.23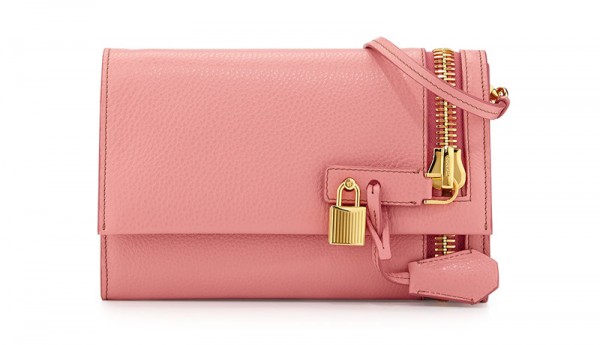 Ways to spot a Tom Ford bag: Number one is at least a touch of tough-as-nails hardware that resembles solid gold. Always consider the possibility of a baby padlock or oversized zipper. Number two is bold structure, whether featuring hard, strong lines or seemingly inspired by a woman's curves.
Wed 12.17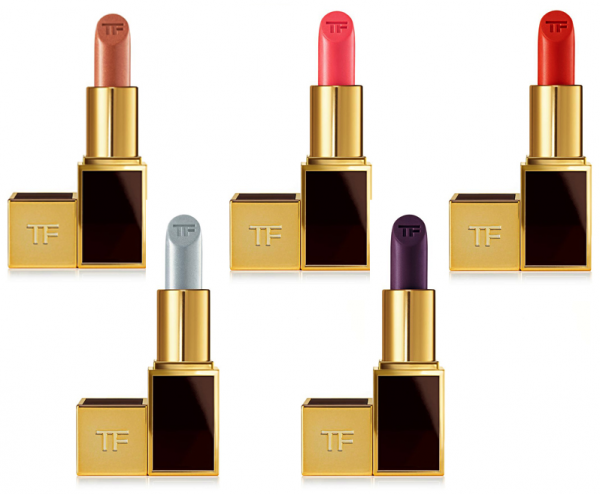 I love clutch-size anything given the always-overstuffed status of my bags, but don't love toting around sample size products. Leave it Tom Ford to design something miniature and totally luxe that doesn't look flimsily sample size.
Wed 09.17
What's more glamorous than celebrating Tom Ford's new handbag boutique at the poshest department store in the world?
Wed 08.20
Who needs monogrammed logos and trademark signage when a singular detail is as universally and instantaneously recognized as Tom Ford's? Indeed, the man needs no introduction, and that includes his bags.
Tue 07.08
Many of my close circle of friends are water signs (Cancer, Pisces, and Scorpio), which means I'm lucky enough to have a group of sensitive, caring, and loyal women around me. Since most Cancers have July birthdays, I thought we could celebrate the best way I know how – with bags! The month's birthstone is ruby, so in honor of all you summer babies, here are my favorite ruby reds…