Tom Ford
While you're busy cramming in last-minute barbecues and trips to the beach, keep in mind one beautiful thing about the end of summer: it's time to shop for fall! And at the top of my autumnal list (other than bags, of course) are booties.
The ubiquitous ILoveMakonnen song may be about "working Monday night" and the "club going up on a Tuesday," but I'm switching it up! Turn your Manic Monday into Monday Fun Day by getting dressed to the nines and going out in full-force.
The most common question I get asked when people find out what I do is: "So, what's the hot bag right now?" Of course I could tell them to just read my blog, but instead of being snarky, I opt to be helpful and rattle off a list of current bags that are the most relevant.
I love Tom Ford's version of the classic Hermès Kelly top-handle tote. A riff on the quintessential style, the Icon is still infused with his signature details, like an oversized zipper and well-placed, high-impact hardware.
Texture is a word that comes up a lot when talking bags. Smooth, grainy, rough, pebbled, furry, plush, soft, rugged…there are endless varieties and almost as many ways to describe them. But some bags out-texture the rest, so to speak.

It's hard to find a good bronzer, especially for my Asian skin tone. Too orange, and I look like a clown. Too dark, and I look like I have a dirty face. Too golden, and I end up yellow…and don't even get me started on the streaking that's involved!
Shop sale pieces from last night's winners…
What's the best way to balance out denim? A pair of clunky clogs, of course. Whether your jeans are distressed and bleached-out or inky, slinky, and indigo, the retro wooden vibe of clogs is the answer to a summer season that's got a keen focus on the 1970s.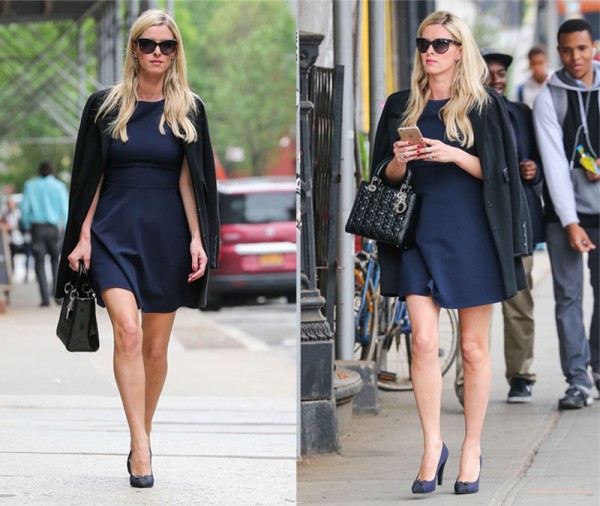 Spring pastels? Not for Nicky Hilton! In spite of everyone's desire for an end to winter, there has been very little springtime to enjoy; we've kind of gone straight into summer, so it's getting hot in NYC.