Tom Ford
From building snowmen to running errands, depending on the activity you have planned, it's only practical to coordinate your footwear with your tot's shoes during the winter. Going totally matchy-matchy is way too much, especially on the wallet, and while you can store your pricier pair away for next year, you don't have to make the same investment on your tot's, who will grow out of hers by Valentine's Day.
Featured Items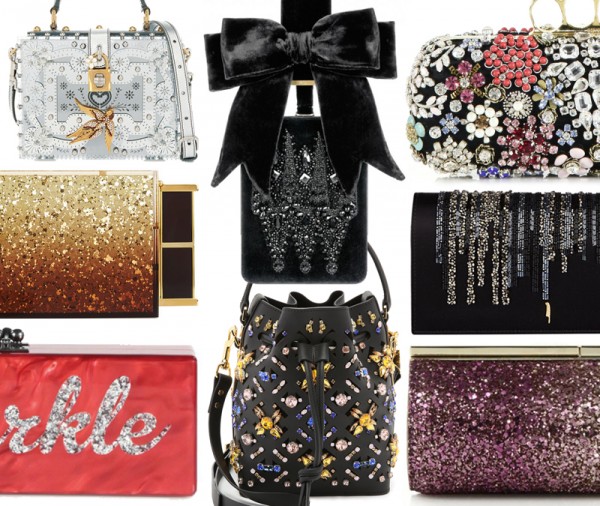 Forget spicing up your life. It's now the season to sparkle up your life! Nothing says "I'm feeling festive" like a bag that glitters, glimmers, and catches the moonlight. And if you're not feeling so festive to begin with, a bag like one of these will definitely put you in a shiny mood.
Featured Items
As we head towards the holiday season, extravagance and fantasy begin to occupy our minds. For fun, as research, or for the sole sake of ogling, here are the most expensive bags money can buy, that are, indeed, worthy of their staggering prices.
Featured Items
We're all concerned about how to cuff, which we should be, but really it's about which cuff goes with which shoe. You want to cuff your jeans so you can showcase your shoes but make sure you've got the right cuff. There's an art to it. Just look at this array of recently cuffed celebs.
Tom Ford has launched a number of new beauty items for fall. The standouts, however, are his primers. I've been using his Illuminating Primer since it launched a few years ago and it's fantastic (tied with Hourglass', which I also love).
When it comes to makeup, liquid eyeliner is the one thing I use the most, even more so than mascara. It defines the eyes, and more importantly, makes them pop in photos – and we all know how important that is (beauty brands are even formulating their makeup with selfies in mind now).
The results from New York Fashion Week are in, and the biggest bag trend off the Spring '16 runway is definitely the saddle bag. It's the perfectly relaxed counterpart to the season's loose silhouettes, sweetly lacy accents, and pajama-reminiscent looks.
Love Tom Ford but hate the hefty price and weight of his bags? The Jennifer is one of his most iconic styles, but the earlier version featuring a giant zipper-trimmed flap adds so much heft, you have no choice but to wear it crossbody if you want to walk straight.
While I may not be adventurous enough for a crazy, fun hairstyle these days (the '80s were a whole different story!), I can definitely project that side of myself with the right bag. Like this twist on the fur-covered front flap by Valentino.