Tom Ford
Texture is a word that comes up a lot when talking bags. Smooth, grainy, rough, pebbled, furry, plush, soft, rugged…there are endless varieties and almost as many ways to describe them. But some bags out-texture the rest, so to speak.

It's hard to find a good bronzer, especially for my Asian skin tone. Too orange, and I look like a clown. Too dark, and I look like I have a dirty face. Too golden, and I end up yellow…and don't even get me started on the streaking that's involved!
Shop sale pieces from last night's winners…
What's the best way to balance out denim? A pair of clunky clogs, of course. Whether your jeans are distressed and bleached-out or inky, slinky, and indigo, the retro wooden vibe of clogs is the answer to a summer season that's got a keen focus on the 1970s.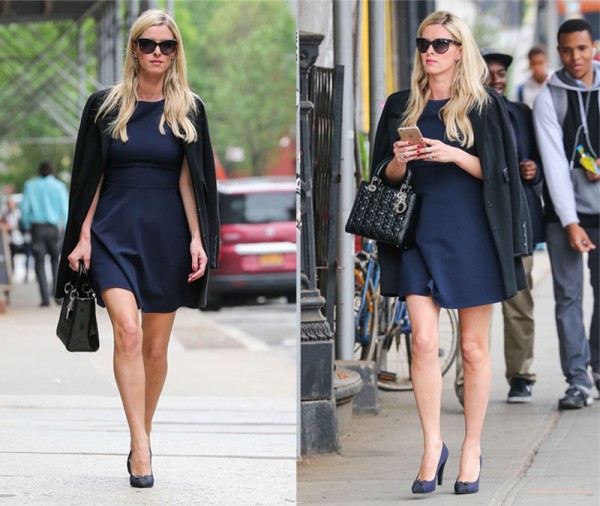 Spring pastels? Not for Nicky Hilton! In spite of everyone's desire for an end to winter, there has been very little springtime to enjoy; we've kind of gone straight into summer, so it's getting hot in NYC.
Father's Day, Mother's Day…or don't wait! Beeline for Bergdorf Goodman if you can afford a small splurge because even the most jaded will have a hard time not getting excited to start playing with Tom Ford's new launches.
I'm a sucker for a fun fashion gimmick, but I have to admit I'm a little taken aback to find the above one from Tom Ford (this kind of creative design kitsch is more Chanel, no?).
My bedroom is painted the palest shade of blue, a most quietly calming hue. Not only is baby blue the ideal choice for my boudoir, it's one of my favorite colors, especially when it comes to handbags. Don't be fooled by the innocent associations…
Only Tom Ford could make this much color look fantastic (sorry MAC…). It's so refreshing to see something more interesting than your run-of-the-mill pinks and reds for spring…