Tory Burch
The votes are in! Scroll through to find out which designers you're awarding with the year's top honors…
Featured Items
With 2015 comfortably behind us, we're looking forward towards a fresh year, at least for the most part. As awards season quickly approaches, it's time we take stock of the best, worst, and most memorable bags of the past year. Make your voice heard, and vote from now until Sunday, January 10th! The winners will be announced on Monday, January 11th. The fate of the brands is in your hands, perhaps literally.
Featured Items
Who's excited for a new year of fabulous bags? For this special post, we went to a winter ice wonderland. The magic of ice is as fleeting as life itself, as its beauty lasts only as long as it remains freezing cold outside. The healing powers of ice have long been sought after by mankind, most recently for their ability to preserve youth (cryo spas are the rage right now, as standing in extreme-cold conditions for a certain amount of time is said to stimulate circulation and promote healthy skin cells).
Featured Items
The word "blue" has gotten a bad rap in modern times, particularly in American culture. Blue Christmas, the Monday blues, singing the blues, heck, blue balls…I could go on until I'm blue in the face! In reality, blue is the most uplifting color of all. Just look to the sky on a bright, sunny day. It's an instant mood-enhancer, just like crystal-clear blue water.
Featured Items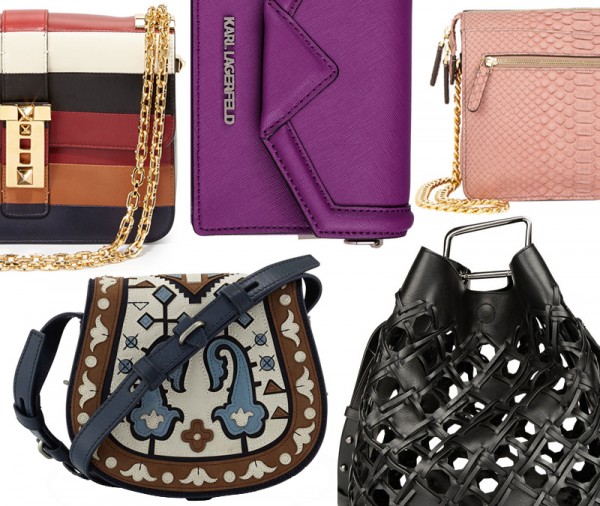 Nobody over the age of 12 gets everything they want for Christmas, right? Well, the best part of this time of year is the fact that everything is on sale – so we can go get what we want for ourselves! It's almost a crime against the season to pass up on these crazy steals. At least you can tell yourself that, in case you're in need of something rationalizing. Here is my list of the best bargains right now on things I've been wanting all year long…
Featured Items
The holiday season may be coming to a close, but there's at least one party left – and it's the biggest of them all! New Year's Eve gatherings are often packed to the brim with people, so clearly you don't want to be dragging around a hefty tote. You want to be holding a drink, dancing, and snacking on delicious little canapés (before your January 1st diet and fitness regimen officially kicks off!). That calls for a small, hands-free bag. My accessory of choice? The wallet-on-a-chain. The only trouble is that some of my favorite wallets come sans-strap…
Featured Items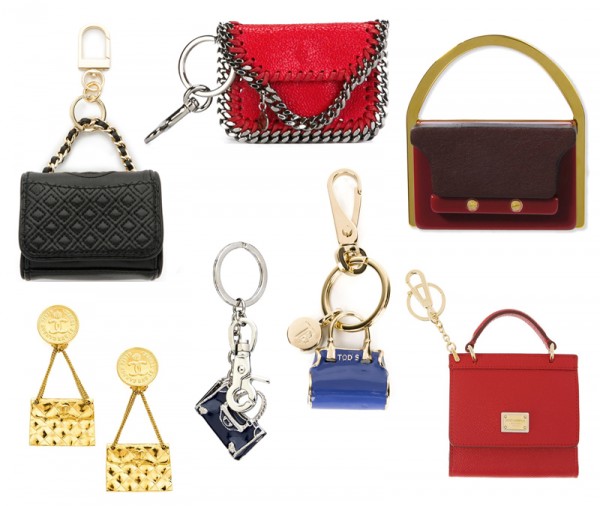 Dangling bag-themed decorations feel perfect for this time of year. They're like tiny ornaments. I mean, how amazing would it be to have an entire tree trimmed with these cuties? Each one of these, from bag charms and key chains to brooches and earrings, is great as a gift, but I've already got my Christmas gifts covered. Which means I'm getting these for myself! Good things do come in small, bag-shaped packages.
Featured Items
From building snowmen to running errands, depending on the activity you have planned, it's only practical to coordinate your footwear with your tot's shoes during the winter. Going totally matchy-matchy is way too much, especially on the wallet, and while you can store your pricier pair away for next year, you don't have to make the same investment on your tot's, who will grow out of hers by Valentine's Day.
Featured Items
With this Shopbop sale, the more you spend, the more you save! Counterintuitive? Well, I guess it depends on your definition of "save." Now through November 30th, you'll get 15% off orders of $250 or more, 20% off $500 or more, and 25% off $1,000 or more…
Featured Items