Tory Burch
From building snowmen to running errands, depending on the activity you have planned, it's only practical to coordinate your footwear with your tot's shoes during the winter. Going totally matchy-matchy is way too much, especially on the wallet, and while you can store your pricier pair away for next year, you don't have to make the same investment on your tot's, who will grow out of hers by Valentine's Day.
Featured Items
With this Shopbop sale, the more you spend, the more you save! Counterintuitive? Well, I guess it depends on your definition of "save." Now through November 30th, you'll get 15% off orders of $250 or more, 20% off $500 or more, and 25% off $1,000 or more…
Featured Items
My sentiments for fur shoes differ greatly from fur bags. Think about it: Your wallet doesn't get cold – but your feet do. That's why fur shoes are a big SNOB for me.
Featured Items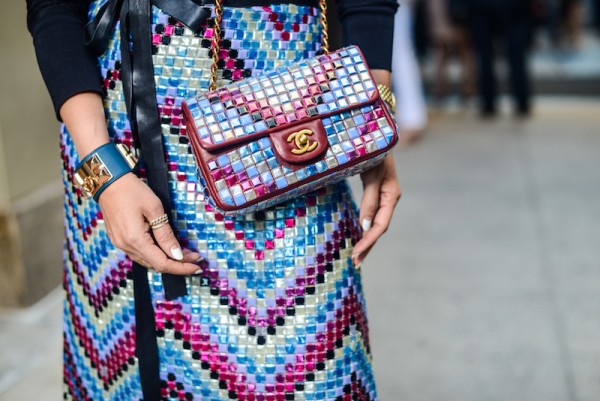 The runways proved that matching your bag to your ready-to-wear is the way to go for the Spring '16 season, but I say, why wait until then?
Featured Items
The results from New York Fashion Week are in, and the biggest bag trend off the Spring '16 runway is definitely the saddle bag. It's the perfectly relaxed counterpart to the season's loose silhouettes, sweetly lacy accents, and pajama-reminiscent looks.
It's back-to-school-shopping time! Okay, so you may not be in school, but why let kids have all the fun? Now through September 1st at 6 am EST, BergdorfGoodman.com is offering 40% off select items, giving you the perfect price point at which to update your wardrobe for fall.
Some moments and moods call for a bag with just a little more personality than most. Then again, you don't usually want to wear one that overwhelms the rest of your look. Enter Tory Burch's newest mini bag.
As we head towards the end of summer (noooo!), there is one thing we don't need to leave behind. While nautical prints and caftans will have to move to the back of closet, there's a certain fabric that gets to remain front and center: Canvas.
There's something so timelessly sophisticated about one of fall's favorite fabrics, tweed.