Tory Burch
Mon 11.18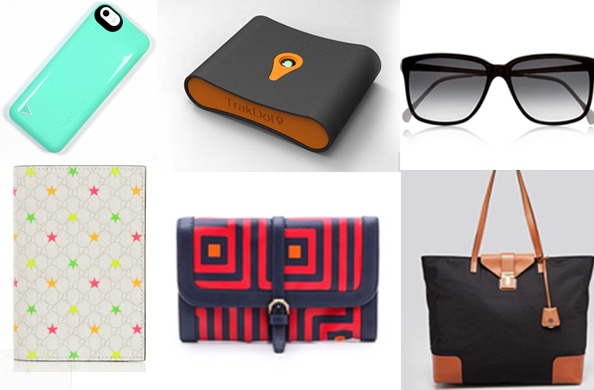 Travel trends may come and go, but necessities are necessities. You don't just want to look good at the airport, you want to be prepared and comfortable for a no-fuss flying experience. Check out these Snob Essentials for your next jet-set!
Thu 09.26
The rich texture of calf hair makes it the perfect addition to fall accessories, and we're seeing plenty of it with the animal print trend. But what about colorful calf hair? There was a time when I thought a blue fur bag was unequivocally tacky and belonged on Sesame Street. But tastes change…
Thu 09.12
Leave it to Rachel Zoe to make sequined sweatpants look sophisticated. Her casual California cool never comes without an air of elegance. We saw the usual suspects (jumpsuits and maxi dresses) as well as some welcome newcomers (long denim skirts and polished laser cut jackets).
Tue 08.13
When it comes to fashion, the '80s was all over the place. There were power suit-sporting businesswomen, New Romantics, polo-popping prepsters, and Madonna (a fashion movement in herself). The decade brought us a slew of trends that ranged from shoulder pads to leg warmers to M.C. Hammer-style parachute pants…
Fri 06.28
When the fall chill comes, but you're still not ready to break out your winter wardrobe, blazers become your best friends. A well-tailored jacket can do wonders for even the most basic outfits, especially if it has some intriguing details.