Victoria Beckham
Thu 04.17
Last year we had the black and white trend, and this year, things are taking a darker turn – in a good way! I'm obsessing over pastels right now just as much as the next girl, but there's nothing like a bag you can carry year-round.
Fri 04.04
Graphic black and white was last year's biggest spring trend. Actually, it was probably the biggest trend of the year, one that has stuck around and likely won't go anywhere too soon. Because really, when is the classic duo not in style?
Wed 03.26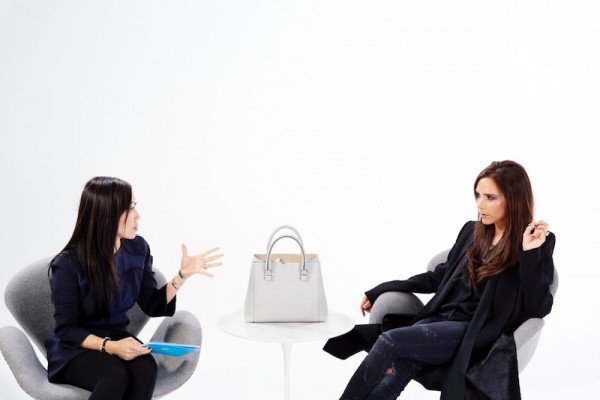 I love nothing more than girl talk, especially when the girl I'm talking to is Victoria Beckham! In our exclusive Skype GVC series interview, she dished on everything from her love of New York City to the newest accessory from her line – the absolutely adorable and highly functional Quincy, named after VB's very lucky niece.
Tue 03.18
I'm due for a fitting follow-up to my all-time favorite VB bag, the Liberty, and this piercing pink mini satchel is just the piece to add to my collection, for lighter days when a bigger tote isn't needed…and a pop of color is desired.
Fri 02.21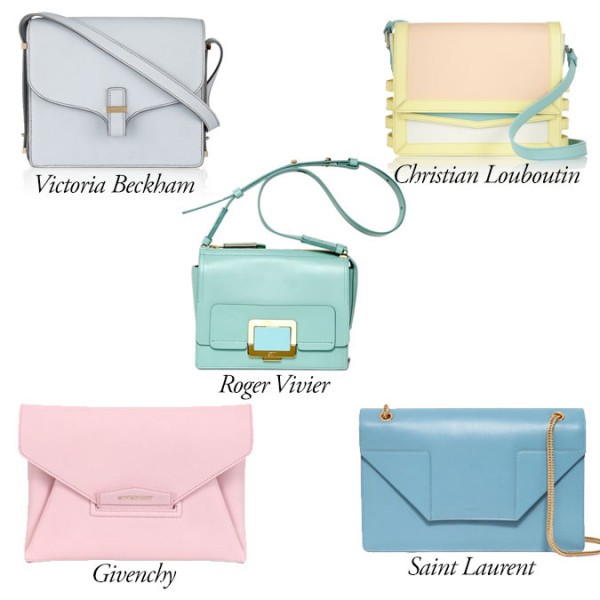 There's no need to wait for Easter to get a basket-worth of sugar-sweet confections. Pastels are where it's at this season, even for girls whose daily uniforms consist of black, gray, and more black.
Mon 02.10
See how Thakoon, DKNY, Derek Lam, and Victoria Beckham styled their models' hair and makeup…
Sun 02.09
It was rather hard to focus at Victoria Beckham's show this morning. I had the good fortune of being seated directly across from David and the adorable kids. But alas, no amount of Beckham-clan cuteness could successfully distract me from such an incredibly elevated collection. Victoria's theme: the "embodiment of a modern and sophisticated spirit," and she delivered it in spades.
Mon 02.03
The single best tote of 2013, aka Victoria Beckham's Liberty bag, now comes in miniature form – petite girls everywhere rejoice! Victoria told me she named her newest style after her niece (lucky girl, how I wish I had a posh aunt armed with chic bags). I previewed the Quincy in person with Victoria herself last month and had to be patted down upon leaving, as I tried to take off with all of them.
Tue 01.28
With the Polar Vortex finally fading into the distance (fingers crossed, anyway), it's time to start gathering our summertime essentials. Go frugal or splurge! Surprisingly, it doesn't make much of a difference here. There are tons of affordable options for your warm weather adventures. Which set do you prefer?