Victoria Beckham
Mon 02.23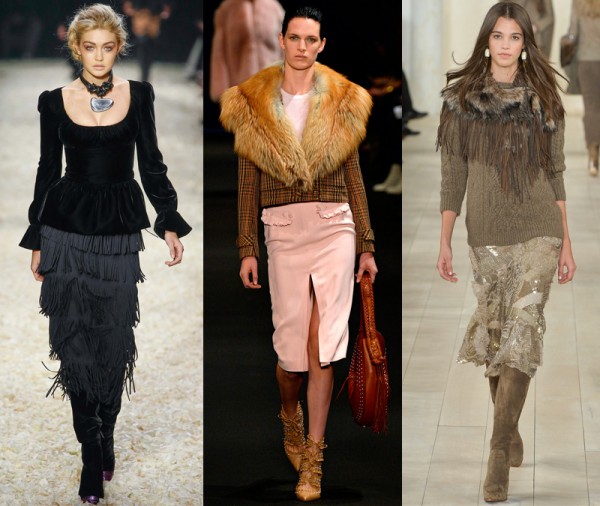 From flourishes with swingy movement to unapologetically tactile fluff to out-of-the-bedroom silhouettes, these are the most major elements of style we'll be wearing come fall, fresh off the New York runways…
Thu 02.19
Who's the Snobbiest Bag Snob of all?! Victoria Beckham, that's who. Her personal style and hair (from cropped to long, frosty blonde to rich brunette) have changed greatly throughout the years, but one thing has remained constant: her bags. More specifically, her great taste in bags.
Sun 02.15
While some designers apply broad themes or specific muses to catalyze their collections, Victoria Beckham tends to get inspired by a certain word that carries her through the season. For Fall '15, the word is bounce.
Mon 02.09
Say hello to your new spring tote! Victoria Beckham's strength in design lies in her ability to effortlessly combine timeless, tried-and-true shapes with relevant trends. That's not just because she's a highly capable designer; it's also because she is a true Bag Snob to the core.
Tue 02.03
Here's hoping Victoria Beckham launches a full range of makeup and skincare because I don't doubt it would be as impeccable as Tom Ford's. Case in point, her just-released collaboration with Nails inc. Look at the bottle of her polish!! How chic!
Tue 12.30
Take a hint from the latest runways and dive into color! But there's no need to perform an all-out wardrobe overhaul. Hold onto your favorite neutral colors for the main part of your ensemble because a boldly colored bag is the simplest way to ease into color and test which searing new hue really speaks to you.
Mon 12.08
Some say, "if it ain't broke, don't fix it," but Victoria Beckham's not afraid of taking that risk, and this play on her much-loved Quincy proves that she's more than up for the challenge.
Fri 12.05
This time around, the denim skirt trend doesn't consist of the kind made exclusively for groupies and hippies. Instead, these latest runway looks come as close to couture as denim can go. Naturally, the relaxed feel is still here in spirit, but the way to wear them now is luxe all the way.
Mon 12.01
From bright and early on Black Friday to the evening hours of Cyber Monday, this is a long weekend to milk the sales if I've ever seen one. To top it all off, this Cyber Monday NET-A-PORTER is offering 30-50% off plenty of awesome merchandise. Here, my top picks of their just-marked-down bags…