YSL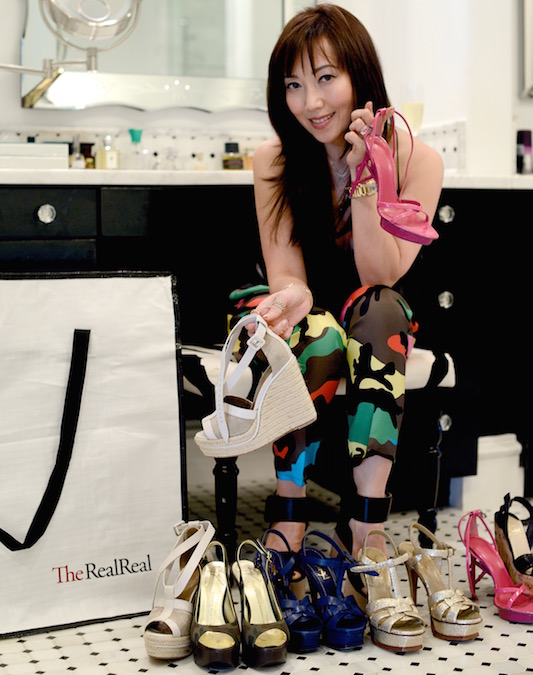 I have a confession: I'm a fashion hoarder. I try to blame it on my job (I do need to review these pieces, after all!), but the truth is that there are some clothes in my closet that I've never worn, let alone stripped of their tags.
Have you ever fallen in love with a piece seasons after it came gliding down the runway? Somehow it fell through the cracks, and now you have little to no chance of finding it…
Have you heard? Pantone has revealed the color of the year for 2014 – radiant orchid! We already saw it on quite a few Spring 2014 runways, but before you can get your hands on those looks, I've rounded up a few to get you through winter.
Taking inspiration from the Birkin is one of those things people shouldn't scoff at. It is accepted and everyone does it. The bag is, after all, the definition of "classic" – a thing of simplicity, elegance, and long-lasting style that is memorable and a very good example of its kind."
When you think of frosted nail polishes, you probably think back to those scary '80s shades, yet thanks to new technology, you can get your shine with shimmer and depth. Trust me, I never thought I'd recommend frosty green polish, but there you have it – I'm sporting Chanel's Alchimie (at Chanel for $27) as I type this.
Every woman needs an LBD (or you know, ten!). They're sexy and essentially foolproof. But being foolproof also means that sometimes these dresses err on the side of basic. We don't all want to be wearing the same thing! Add a little sparkle, ruffle, or print, and suddenly the LBD becomes a statement maker. Which one of these is your statement?
I didn't think I would ever want to buy a Du Jour bag. While I love Saint Laurent's Duffle and Betty, the Du Jour poses too many similarities to my beloved Birkins for me to feel comfortable carrying one (that's my discreet way of saying "faux" or "wannabe"). But never say never.
My new perfect bag: done and done, with no hesitation required. When Marni nails it, you can bet I jump all over it. And this fierce yet neutral tote has everything I'm looking for this fall.