18k Gold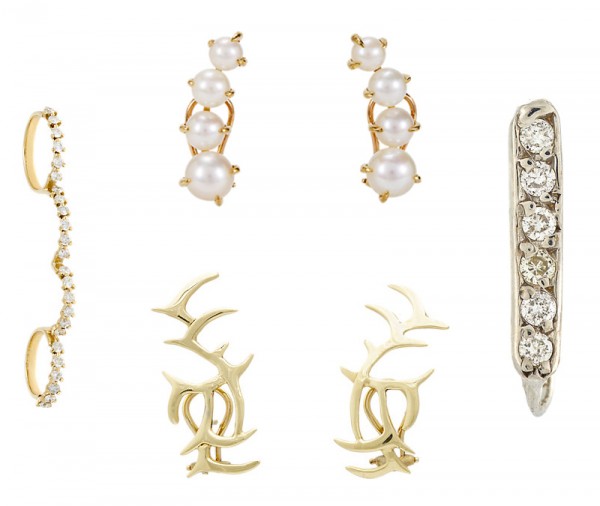 Ana Khouriicon takes personal expression to another level…another stratosphere, really! Both Tina and I have fawned over the Brazilian designer's hand cuffs before (they're not what you'd think), and with each new piece I discover, I find myself more and more intrigued.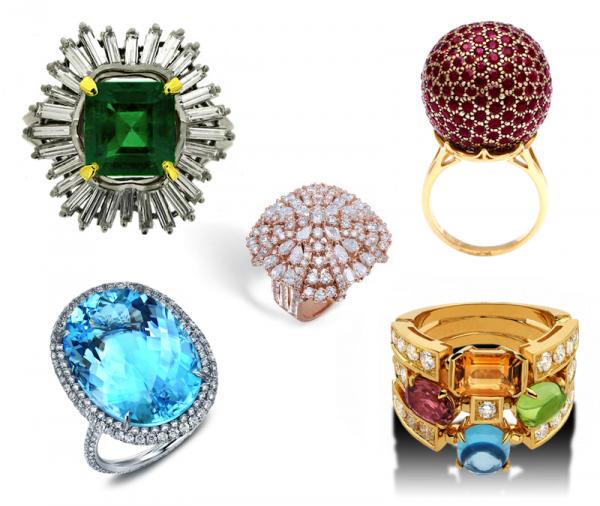 Jewelry designer Julia Hagen pairs cocktail rings and cocktails for Derby Day! Read about her picks here…
Geometry was my favorite math subject in school. I'm a visual person (I ended up in fashion, after all). Shapes and angles? That I understood, but formulas and theories? Not so much. And nothing has changed since then!
Nothing screams summer on the Greek Isles louder than gold and turquoise jewels (except for me, when I scream, "gold and turquoise jewels!"). Even if you won't be retreating to Mykonos over the next few months, and will only be lounging by the backyard pool, you can still look like you're sunning on a yacht in the French Riviera.
With a Master's degree in Jewelry Design from Central St. Martins, Brazilian born Fernando Jorge's pedigree and training are indisputable. His sense of edge is what separates him from the rest of the fine jewelry pack, though. Just one quick look at this Crown ring, and you know the man has vision.
Marissa Collections always has the best selection of unique fine jewelry, which is the kind of fine jewelry I tend to seek out. If you're going to invest big, doesn't it just make sense for the piece to be one-of-a-kind? Bochic is a go-to brand for these standout jewels, namely because it was inspired by a standout woman…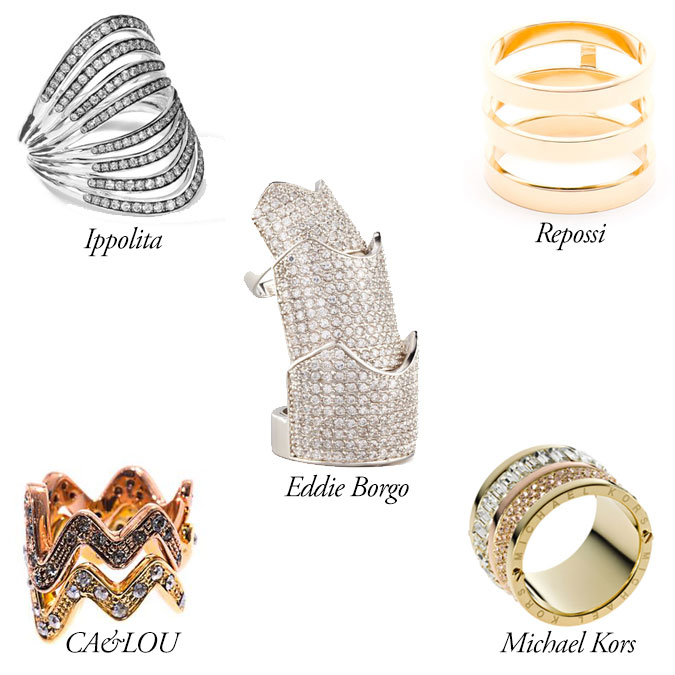 From nail to midi rings, it's clear that excess is in when it comes to decorating your digits. Rather than throwing on all of your favorite pieces and hoping for the best, get the job done right in one fell swoop. Multi-band rings create a put-together look without requiring you to actually spend time putting together your accessories.
As a protégé of both Giorgio Armani and Andy Warhol, fine jewelry designer Wilfredo Rosado knows a thing or two about "transforming street style into high fashion." Look no further than the Metropolis earrings below, a classic teardrop shape outfitted with a multitude of diamonds, rubies, and pink and yellow sapphires.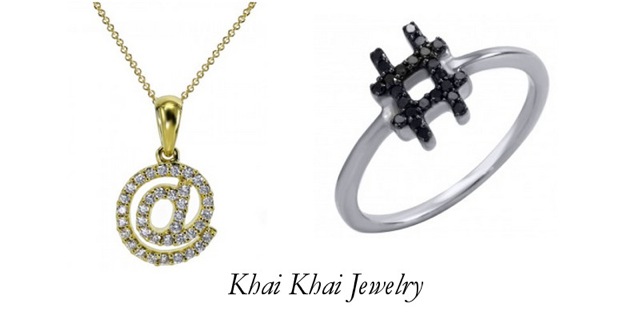 Social media has infiltrated almost every facet of our lives, and that includes our jewelry collections. Forget wearing your heart on your sleeve – now you can wear your Tweets on your sleeve! Well, just about. Whether you're a Pinterest princess or an Instagram aficionado, there's a way for you to show off your online cred. What do you think of the look, though?