18k Gold
Mon 04.07
From nail to midi rings, it's clear that excess is in when it comes to decorating your digits. Rather than throwing on all of your favorite pieces and hoping for the best, get the job done right in one fell swoop. Multi-band rings create a put-together look without requiring you to actually spend time putting together your accessories.
Tue 04.01
As a protégé of both Giorgio Armani and Andy Warhol, fine jewelry designer Wilfredo Rosado knows a thing or two about "transforming street style into high fashion." Look no further than the Metropolis earrings below, a classic teardrop shape outfitted with a multitude of diamonds, rubies, and pink and yellow sapphires.
Tue 03.18
Social media has infiltrated almost every facet of our lives, and that includes our jewelry collections. Forget wearing your heart on your sleeve – now you can wear your Tweets on your sleeve! Well, just about. Whether you're a Pinterest princess or an Instagram aficionado, there's a way for you to show off your online cred. What do you think of the look, though?
Thu 01.30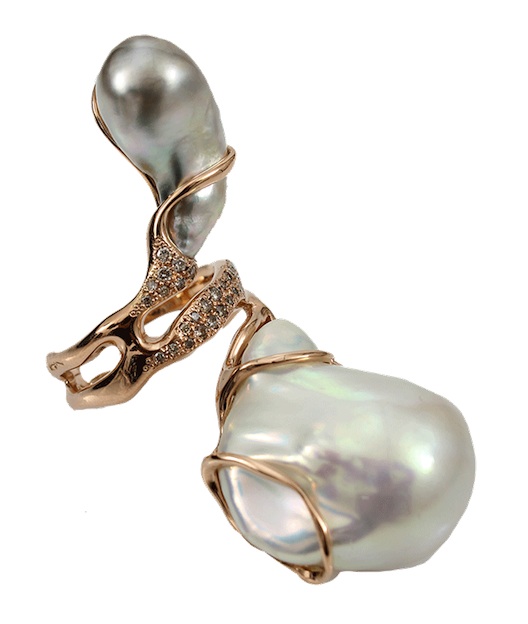 Perfection is not only overrated, it's boring, which is why I gravitate towards unique pieces like Federica Rettore's double baroque (a.k.a. non-spherical) pearl diamond ring. In fact, unique is not the right word – this is one-of-a-kind. The Italian jeweler uses rare gems like Paraiba tourmaline to create her masterpieces, and I love this deep sea beauty best of all.
Thu 12.19
Last week I shared what I want for the holidays (fingers crossed the hubby was reading!). This week my focus is on what to give. Christmas is just six days away, but don't panic. I've rounded up jewels for every woman on your list from the wife to the Mom Snob to the bestie and sisters, all at different price points.
Mon 11.11
With the slew of holiday parties coming up, we're on the lookout for conversation pieces that will draw all revelers' eyes to you. A take on one of the year's biggest jewelry trends, the ear cuff, more than fits the bill, especially Brazilian designer Fernando Jorge's luxe black diamond and sapphire beauty. After all, why should exquisite gems be relegated to merely one point on the ear?
Mon 11.04
The abundant and impeccable detailing of the Émotion collection is nothing short of a masterpiece worthy of any art collection. Each ring is adorned with 300 gems spilling around all sides in an organic yet decadent cascade.
Mon 10.28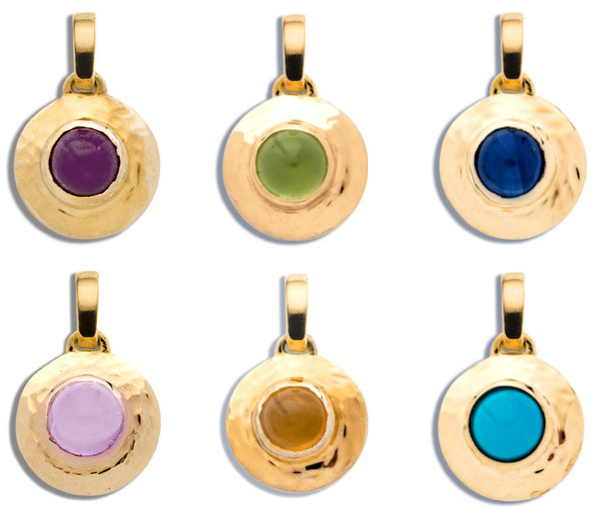 The older I get, the pickier I am about my jewelry. Sure there are some pieces too beautiful to pass up, but I would take a jewel with sentimental meaning over that any day! My grandmother gave me a few heirlooms when I graduated from high school, and though I didn't fully appreciate them at the time, they're now some of my most prized pieces.
Wed 08.28
A simple cocktail ring is no longer enough to start up a conversation. But a full-finger ring? Well, that's something no one can miss. The trouble is that not all of these are articulated, limiting your basic movement and turning day-to-day tasks into serious challenges. Enter hinged rings!