Frugal Snob
A clutch specific to the fall season might not be something you want to splurge on, but then again, having a particular tweed texture or distinctive animal print at your fingertips just feels so right. Enter Diane von Furstenberg's new crew of Secret Agents.
Meet the new cool-girl bag. The bag for the girl who inherently gets that no waitlist or amount of hype can make you cool if you aren't already so. Derek Lam 10 Crosby's crossbody clutch isn't just the perfect understated, everyday bag. It's the frugal Snob's dream come to life.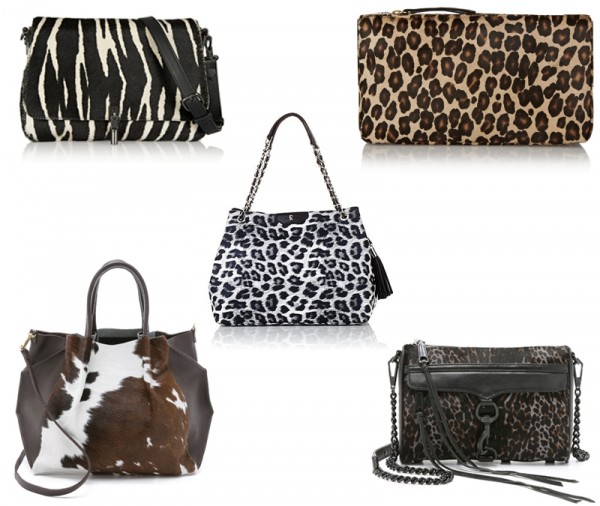 I appreciate a great animal print just as much as I appreciate a good frugal find, so when you put two of my favorite things together, you can imagine my excitement. You should be psyched, too!
I can't remember the last time we featured an Armani Jeans bag on the site. That may very well be because we never have before. But there's a first time for everything! Just goes to show you should never say never.
I love a bag with some mystery to it. This Inge Christopher clutch feels like something you picked up while on an exotic vacation, but – surprise! – you can buy it without picking up a plane ticket, and for under $200, no less. Rich-looking, smooth yet textural, and as discreet as can be, the wood panels are striking and unique. Not to mention fully versatile.
Forget the literal interpretations of the "biker bag." Moschino put a miniature motorcycle jacket on chains and called it a bag, but where's the creativity in that? True innovation involves true reinvention.
Between the floral Marni dress skimming her white Chanel loafers and the Fall '15 Versace choker, Rihanna looks '90s cool – and unusually demure. But it's not the decade inspiring her style that surprises – it's the bag.
It's kind of a surprise that Beyoncé has become a veritable high-low mix-master, what with her queenly status and all.