Frugal Snob
This is the best bargain of the week! If you weren't able to get a Mansur Gavriel mini bucket before they sold out yesterday, then maybe that was all for the best. The Jessica may not offer you the brand-of-the-moment notoriety, but you get the on-trend style…
Okay, the resemblance to a certain quilted, chain-strapped shoulder bag is obvious, but unless you've picked up a handbag raincoat, there's no way you'd want to carry such a costly luxury in these fickle spring showers.
Yes, it is finally time to get ready for summer! So start getting your gear in order. First up on the list is, of course, the big, beachy tote. This frugal-minded vinyl tote by Mara Hoffman is easy on the old budget, but it's definitely not short on mega-watt personality.
Raffia weaves and nautical stripes, look out!
Looking to shop spring's biggest trends? Check out Tina's appearance on Good Morning Texas! She highlighted the season's best bags at every price point…
Everyone was out this weekend enjoying the beautiful, might-it-actually-FINALLY-be-spring weather, and the lovely Emmy Rossum was no exception.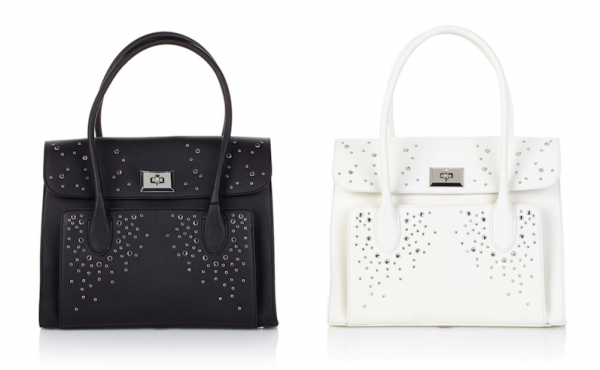 The Anya satchel is my favorite bag from the Snob Essentials Cinderella collection. Our fairy-tale ingénue is all grown-up, leaving the pumpkins behind and embracing big-city style. She's also developed an elevated flair for drama.
I am so excited to finally share our new Cinderella bag collection with you in celebration of the launch of the movie this week. Whimsical, feminine, and a little bit dreamy: we were inspired by the film to revamp our signature bag styles with twists fit for a modern-day princess.
Need a late-week pick-me-up? Something to toss around on your off-duty days? Spring for ZAC Zac Posen's no-brainer backpack, perfect for a daytime weekend adventure. Or perhaps better yet, a lengthy shopping expedition.