Choker
In case you haven't noticed, chokers are the biggest trend this holiday season. The neck is an erogenous zone, and there's something about putting the emphasis there, jewel-wise, that's at once sexy, strong, and feminine. In leather, the choker feels even more modern right about now.
Featured Items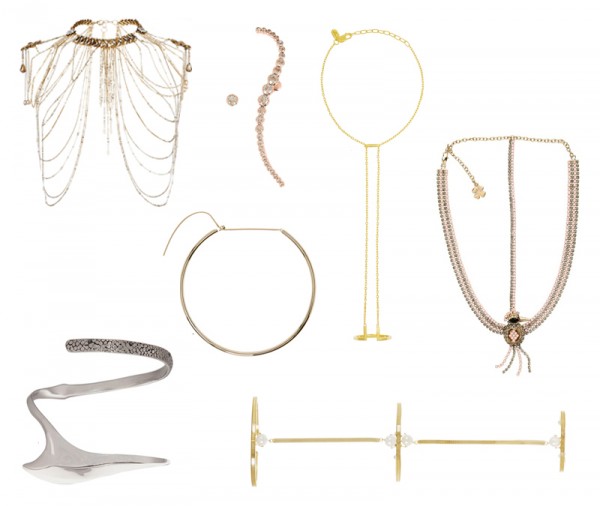 Rings that just sit on one finger are so passé. A plain, dainty anklet is old news. And what's a stud earring without an accompanying cuff?! Okay, I'm kidding, but the point is: There's a genuinely new shift in motion. Jewels have gone the way of the unconventional…
Is there ever truly a new trend that doesn't reference an element of our past? I would say no, especially in this case.
Every season I'm bowled over by the creations of Vita Fede designer Cynthia Sakai, and Fall 14's offerings are no exception.
Fashion jewelry is where we turn when our outfit feels like it's missing something – an oversized collar, dramatic drop earrings, a cocktail ring…To finish off your look, check out our favorite pieces here! #followitfindit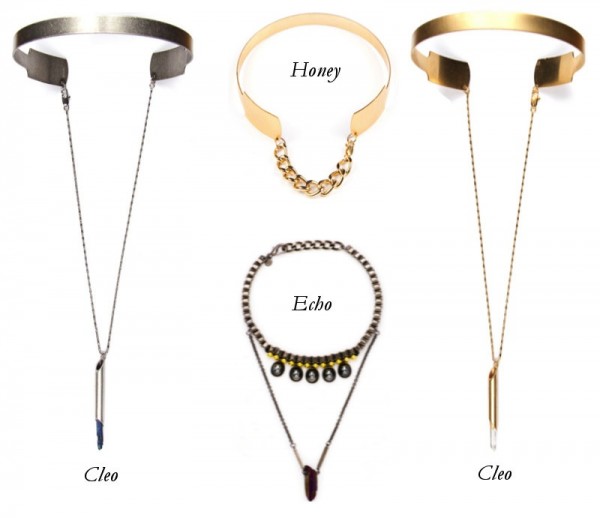 Statement pieces often require you to break a piggy bank or two, but it's hard to maintain the pow factor of a statement jewel when you wear it over and over again. To keep the momentum going, you really need to change your jewelry up, which is why I love CUCHARA. The line offers a mix of edgy, alt-rocker pieces at affordable price points.
Never wait for a man to buy you what you can buy yourself. Don't get me wrong – I love to receive thoughtful and sentimental jewelry from my hubby, but if there's something that I just must have, I go ahead and get it. That way there's no need to subtly drop hints and heighten your expectations, only to find that your hints we in fact too subtle. Show yourself some love come February 14th with this Valentine's Day jewelry!
When it comes to accessories, decadence is back, which to me always seems like a sign of an upswing in the economy. It's excess all the way, but if you're like me and not the type to pile on baubles, you need to make your statement in one fell swoop.
Not since the lavish days of Dynasty have we seen so much unapologetically bold gold. This heavy hardware will have everyone lunging at your jugular, but never fear – they just want an up-close look at the armory's worth of metal hanging from your neck. While Lanvin's Oracle collar (on NET-A-PORTER for $1,242) will give … Continue reading Best Gold Collars: The Chokehold