Diamond
Wed 04.23
Now that spring has finally arrived and we can enjoy some real life blooms, my son has been in our garden picking them for me everyday (how can I bring myself to tell his beaming little face that they're planted there for a reason?)! And while nothing beats those flowers, they have inspired me to make even more room for florals in my closet…
Tue 04.01
As a protégé of both Giorgio Armani and Andy Warhol, fine jewelry designer Wilfredo Rosado knows a thing or two about "transforming street style into high fashion." Look no further than the Metropolis earrings below, a classic teardrop shape outfitted with a multitude of diamonds, rubies, and pink and yellow sapphires.
Mon 03.24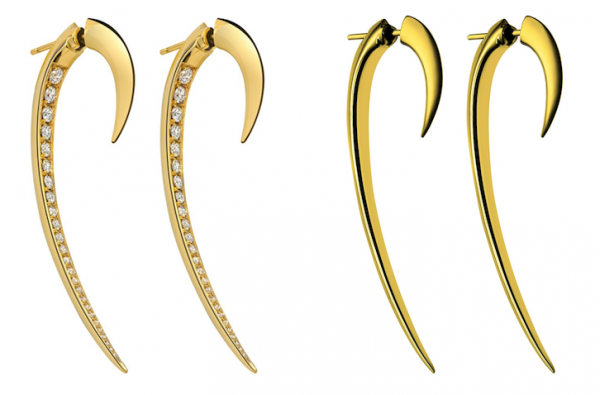 I'm all about adorning the ear this season! Next to flawless makeup, there's no better way to brighten your face, and the latest way I plan to do this is with the help of the House of Shaun Leane. The goldsmith has apprenticed in traditional craftsmanship since the age of 15, perfecting the art of creating high-end fine jewelry.
Thu 01.30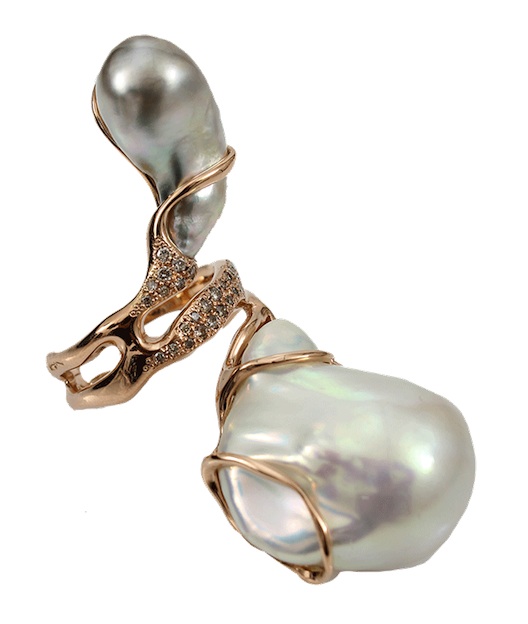 Perfection is not only overrated, it's boring, which is why I gravitate towards unique pieces like Federica Rettore's double baroque (a.k.a. non-spherical) pearl diamond ring. In fact, unique is not the right word – this is one-of-a-kind. The Italian jeweler uses rare gems like Paraiba tourmaline to create her masterpieces, and I love this deep sea beauty best of all.
Mon 12.23
Now this is hot. From multi-finger pieces to minis worn by the dozen, it seems our ring game has really elevated this year. In fact, I wouldn't even call this a ring – it's a hand jewel. The three-finger accessory comes from Greek designer Nikos Koulis, a man known to tackle fine jewelry with a touch of shockingly elegant whimsy (Bejeweled pineapples? Why not?!).
Thu 12.19
Last week I shared what I want for the holidays (fingers crossed the hubby was reading!). This week my focus is on what to give. Christmas is just six days away, but don't panic. I've rounded up jewels for every woman on your list from the wife to the Mom Snob to the bestie and sisters, all at different price points.
Thu 12.12
Every year as soon as the Halloween decorations have been packed away, I spring into gift-hunting mode, and every year, I end up finding as many presents for myself as for my family and friends. At the top of my list? Jewelry and lots of it!
Mon 11.11
With the slew of holiday parties coming up, we're on the lookout for conversation pieces that will draw all revelers' eyes to you. A take on one of the year's biggest jewelry trends, the ear cuff, more than fits the bill, especially Brazilian designer Fernando Jorge's luxe black diamond and sapphire beauty. After all, why should exquisite gems be relegated to merely one point on the ear?