Diamond
Thu 01.30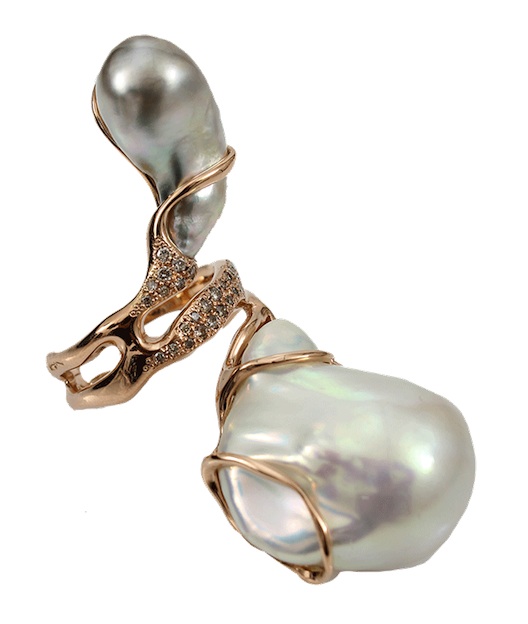 Perfection is not only overrated, it's boring, which is why I gravitate towards unique pieces like Federica Rettore's double baroque (a.k.a. non-spherical) pearl diamond ring. In fact, unique is not the right word – this is one-of-a-kind. The Italian jeweler uses rare gems like Paraiba tourmaline to create her masterpieces, and I love this deep sea beauty best of all.
Mon 12.23
Now this is hot. From multi-finger pieces to minis worn by the dozen, it seems our ring game has really elevated this year. In fact, I wouldn't even call this a ring – it's a hand jewel. The three-finger accessory comes from Greek designer Nikos Koulis, a man known to tackle fine jewelry with a touch of shockingly elegant whimsy (Bejeweled pineapples? Why not?!).
Thu 12.19
Last week I shared what I want for the holidays (fingers crossed the hubby was reading!). This week my focus is on what to give. Christmas is just six days away, but don't panic. I've rounded up jewels for every woman on your list from the wife to the Mom Snob to the bestie and sisters, all at different price points.
Thu 12.12
Every year as soon as the Halloween decorations have been packed away, I spring into gift-hunting mode, and every year, I end up finding as many presents for myself as for my family and friends. At the top of my list? Jewelry and lots of it!
Mon 11.11
With the slew of holiday parties coming up, we're on the lookout for conversation pieces that will draw all revelers' eyes to you. A take on one of the year's biggest jewelry trends, the ear cuff, more than fits the bill, especially Brazilian designer Fernando Jorge's luxe black diamond and sapphire beauty. After all, why should exquisite gems be relegated to merely one point on the ear?
Mon 11.04
The abundant and impeccable detailing of the Émotion collection is nothing short of a masterpiece worthy of any art collection. Each ring is adorned with 300 gems spilling around all sides in an organic yet decadent cascade.
Mon 10.28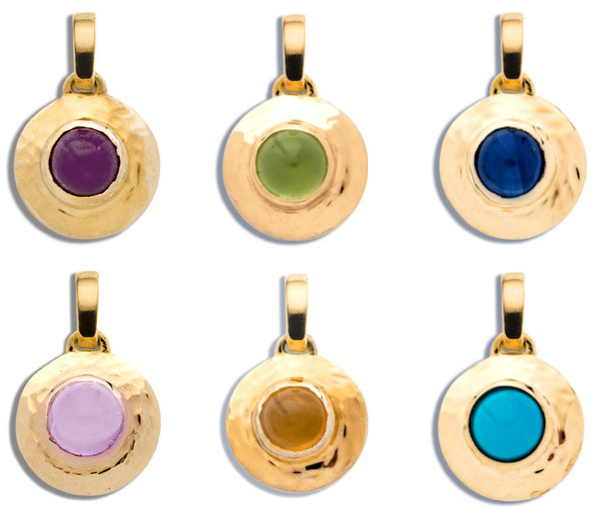 The older I get, the pickier I am about my jewelry. Sure there are some pieces too beautiful to pass up, but I would take a jewel with sentimental meaning over that any day! My grandmother gave me a few heirlooms when I graduated from high school, and though I didn't fully appreciate them at the time, they're now some of my most prized pieces.
Fri 10.25
It's wonderful to see brands and designers donate any of their sales to charity, but it's a rare sight to see one donate 100% of the sales. Yet that's exactly what Harry Winston is doing with the Hope collection bracelet, a delicate white gold pendant accented with a mother-of-pearl dial and a single signature diamond.