Diamond
Mon 11.11
With the slew of holiday parties coming up, we're on the lookout for conversation pieces that will draw all revelers' eyes to you. A take on one of the year's biggest jewelry trends, the ear cuff, more than fits the bill, especially Brazilian designer Fernando Jorge's luxe black diamond and sapphire beauty. After all, why should exquisite gems be relegated to merely one point on the ear?
Mon 11.04
The abundant and impeccable detailing of the Émotion collection is nothing short of a masterpiece worthy of any art collection. Each ring is adorned with 300 gems spilling around all sides in an organic yet decadent cascade.
Mon 10.28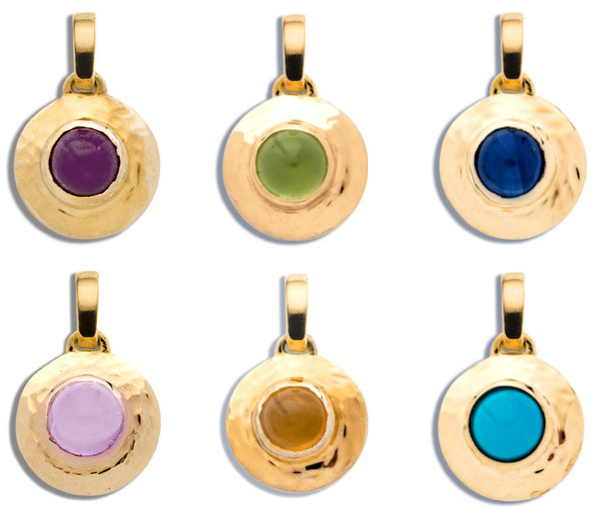 The older I get, the pickier I am about my jewelry. Sure there are some pieces too beautiful to pass up, but I would take a jewel with sentimental meaning over that any day! My grandmother gave me a few heirlooms when I graduated from high school, and though I didn't fully appreciate them at the time, they're now some of my most prized pieces.
Fri 10.25
It's wonderful to see brands and designers donate any of their sales to charity, but it's a rare sight to see one donate 100% of the sales. Yet that's exactly what Harry Winston is doing with the Hope collection bracelet, a delicate white gold pendant accented with a mother-of-pearl dial and a single signature diamond.
Mon 10.14
Earrings, bracelets, necklaces, rings – these are our daily jewels. When you're craving a change, a decadent headpiece is the way to go. I've saved the best for first – London-based jewelry designer Sabine G.'s silver-plated gold headpiece. It's part of the Relic collection, an assembly of pieces inspired by the engravings on a 12th century medieval box.