Gold
Lapis, sapphire, turquoise and topaz are all lovely shades of blue, showcasing Mother Nature's spectrum. Tanzanite is a unique blue, like midnight sky on a deep blue sea with purple glints that make you want to look deeper and longer.
Ana Khouriicon takes personal expression to another level…another stratosphere, really! Both Tina and I have fawned over the Brazilian designer's hand cuffs before (they're not what you'd think), and with each new piece I discover, I find myself more and more intrigued.
One of fashion's most exciting aspects is the creative spirit of turning the ordinary into something much more, like the everyday, mundane safety pin. It's not hard to see how they would inspire designers, especially clothing designers who use safety pins daily to drape, cinch and perfect.
There seems to be a relatively consistent image of what a successful woman should wear, from hair and makeup to clothes and shoes. While fitting this mold isn't a bad thing, sometimes a girl just wants to branch out, toughen things up a little bit.
Jewelry designer Julia Hagen pairs cocktail rings and cocktails for Derby Day! Read about her picks here…
I've been addicted to auctions ever since I started shopping on eBay in 1999. I love the thrill of the chase, and the stakes just got higher with Paddle8.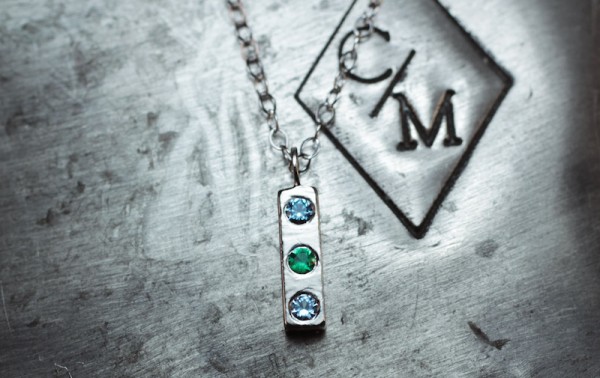 I love rare gemstones as much as the next Snob, but even rarer than Alexandrite or Paraiba tourmaline are the pieces that hold sentimental significance to my life and the people in it. That's why I just had a Chinchar/Maloney necklace made with my birthstone, as well those of the boy and my hubby.
Have you entered to win our Lele Sadoughi giveaway yet?
Gold has been capturing the desires of people for thousands of years (did you know the earth's gold likely originated from colliding stars?!), and for good reason. Timeless and sophisticated, no metal is more alluring, and only real gold will do.