Gold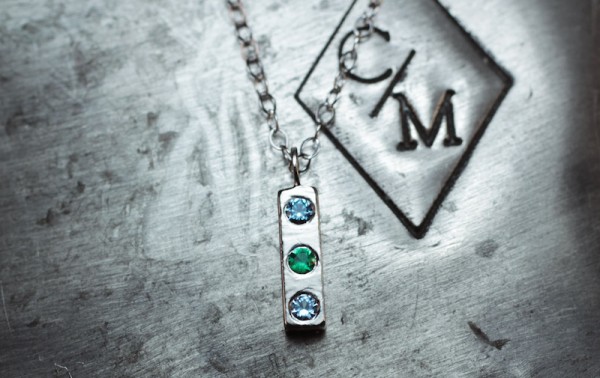 I love rare gemstones as much as the next Snob, but even rarer than Alexandrite or Paraiba tourmaline are the pieces that hold sentimental significance to my life and the people in it. That's why I just had a Chinchar/Maloney necklace made with my birthstone, as well those of the boy and my hubby.
Have you entered to win our Lele Sadoughi giveaway yet?
Gold has been capturing the desires of people for thousands of years (did you know the earth's gold likely originated from colliding stars?!), and for good reason. Timeless and sophisticated, no metal is more alluring, and only real gold will do.
When it comes to holiday dressing, nothing is more fun than piling on jewels, so in honor of the season of giving, we'll be giving away five special pieces, courtesy of the lovely Lele Sadoughi!
You can buy travel guides if you want to sightsee, but when it comes to shopping, you're generally out of luck. New stores and markets crop up too often for a book to stay relevant, which is exactly why LoveGold has curated a website's worth of guides about all the latest places you can shop for real high carat gold jewelry.
The best kind of jewelry is the kind you can tell was designed by a passionate Jewel Snob, or in the case of Gaydamak, two Jewel Snobs! Since 2009, sisters Sonia and Katia Gaydamak have been traveling around the world, sourcing their materials everywhere from Israel to Asia to good, old New York.
I've come to love Dallas since moving here over ten years ago, but I have to admit, I miss the energy and people of my beloved LA. Luckily for me, Brian Bolke of Forty Five Tenicon is bringing one of my favorite Cali-based designer to Texas – the lovely Anita Ko.
Geometry was my favorite math subject in school. I'm a visual person (I ended up in fashion, after all). Shapes and angles? That I understood, but formulas and theories? Not so much. And nothing has changed since then!
On September 11th, the exquisite Archi Dior fine jewelry collection will be unveiled at the Biennale des Antiquaires in Paris. Creative Director Victoire de Castellane "wanted to create each piece just like the dresses Christian Dior designed with an architect's eye, as if the jewels were sculpted, flounced, pleated, belted, or draped fabrics."