Necklaces
You can buy travel guides if you want to sightsee, but when it comes to shopping, you're generally out of luck. New stores and markets crop up too often for a book to stay relevant, which is exactly why LoveGold has curated a website's worth of guides about all the latest places you can shop for real high carat gold jewelry.
Wing jewelry can feel clichéd, but Lebanese designer Joanna Laura Constantine has abstracted the look to perfection with waves of ombré Swarovskis decorating black rhodium-plated brass for an aesthetic that feels subtly superhero-inspired.
Geometry was my favorite math subject in school. I'm a visual person (I ended up in fashion, after all). Shapes and angles? That I understood, but formulas and theories? Not so much. And nothing has changed since then!
By Kilian just launched a new collection, The Jewels & Leathers of L'Oeurve Noire, inspired by the tradition, centuries ago, when perfumers would infuse men's gloves with fragrance.
Every season I'm bowled over by the creations of Vita Fede designer Cynthia Sakai, and Fall 14's offerings are no exception.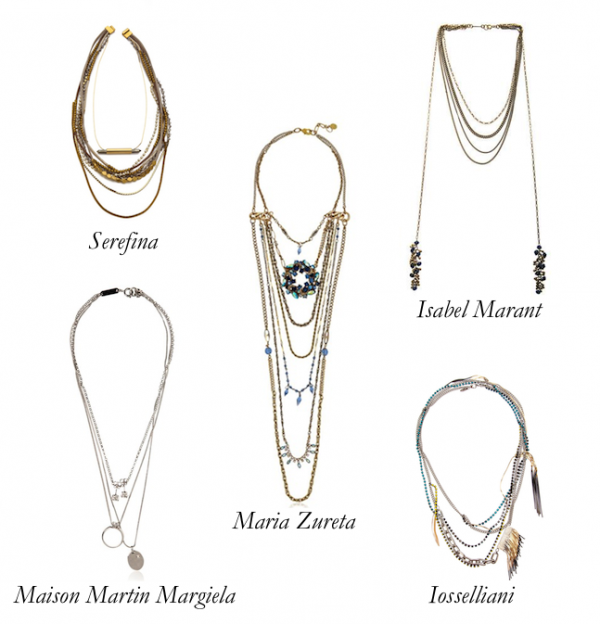 Sometimes I like jewelry to be delicate and simple, but most of the time, I'm looking to indulge in the bold, oversized variety. Pieces like these can turn even the most dressed-down of outfits into looks bursting with personality – and all with the mere clip of a clasp.
When I sat down to dinner with my dear friend and Who What Wear co-founder Hillary Kerr, I was immediately taken with her gorgeous pendant necklace. It turns out it was a Fitbit tracker that monitored her every step!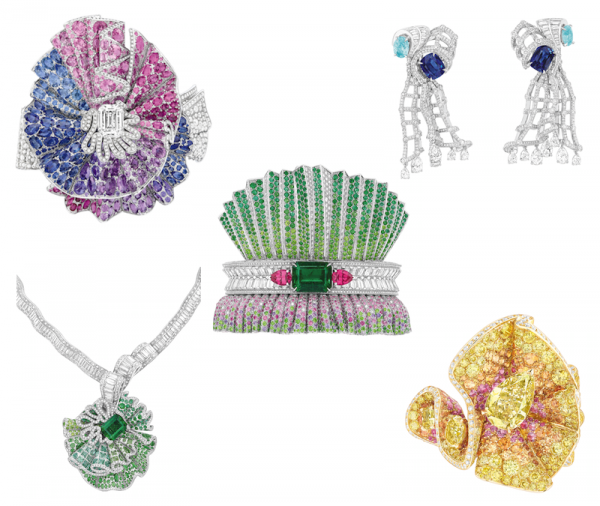 On September 11th, the exquisite Archi Dior fine jewelry collection will be unveiled at the Biennale des Antiquaires in Paris. Creative Director Victoire de Castellane "wanted to create each piece just like the dresses Christian Dior designed with an architect's eye, as if the jewels were sculpted, flounced, pleated, belted, or draped fabrics."
Body chain? Necklace? When the piece in question looks this good, titles don't really matter!