Necklaces
Tue 12.17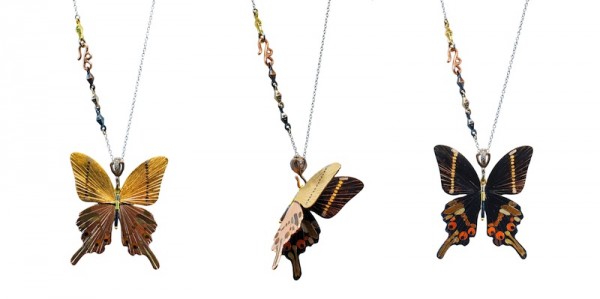 I look at jewelry all day long (for work!), and I have to say that James Banks is one of the most unique lines I've come across in a long time. The antique-style pieces are made by Alice in Wonderland jewelry and prop designer Heidi Nahser Fink and Adam Shulman, Anne Hathaway's hubby.
Thu 12.12
Every year as soon as the Halloween decorations have been packed away, I spring into gift-hunting mode, and every year, I end up finding as many presents for myself as for my family and friends. At the top of my list? Jewelry and lots of it!
Fri 11.22
Most jewelers try to design something original using the same old techniques they have always worked with, but Atelier Swarovski and Maison Martin Margiela know that to be truly innovative, you have to break the mold.
Thu 11.14
While we've just about made it to the most wonderful time of the year, there's still one hurdle left to clear – holiday shopping. I love shopping and I love picking out special gifts for family and friends, but between a long list to buy for and an even longer line of people at the register, it can be a serious challenge, especially for Snobs on a budget.
Tue 10.29
Custom usually means expensive, but not so with Krysten Kauder's new line Ryan Porter bracelets. In fact I ordered the above bracelets for about $20! Admittedly the bracelets don't look expensive, but the point isn't for them to look expensive – the point is for them to help express your personality in a fun, quirky way that, at least for me, brings back childhood memories.
Mon 10.28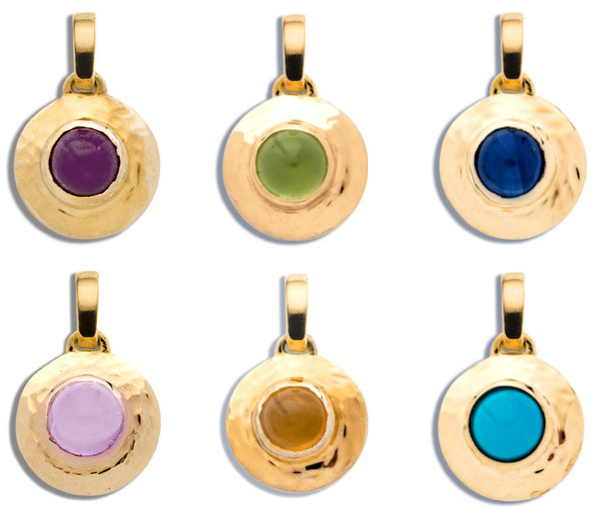 The older I get, the pickier I am about my jewelry. Sure there are some pieces too beautiful to pass up, but I would take a jewel with sentimental meaning over that any day! My grandmother gave me a few heirlooms when I graduated from high school, and though I didn't fully appreciate them at the time, they're now some of my most prized pieces.
Mon 10.14
Earrings, bracelets, necklaces, rings – these are our daily jewels. When you're craving a change, a decadent headpiece is the way to go. I've saved the best for first – London-based jewelry designer Sabine G.'s silver-plated gold headpiece. It's part of the Relic collection, an assembly of pieces inspired by the engravings on a 12th century medieval box.
Fri 09.27
Halloween and costumes go hand-in-hand, but that doesn't mean your jewelry has to follow suit. Have fun with the holiday's themes – just do it with pieces that you can also wear outside the month of October! Orange and black, skulls (of the McQueen variety), and creepy crawlies are all on the table. Which will you be sporting for the witching hour?
Mon 09.16
Subtlety? What's that? For Fall 2013, Lanvin is making the message clear – and that message is go big or go home. Accessories emblazoned with single words like "cool," "love," and "help" are the kind of pieces you'd expect to see Rihanna wear with aplomb. They sound a little kitschy, yet in pewter and faux pearls, Alber Elbaz makes them as sophisticated as can be.