Necklaces
Wed 04.23
Now that spring has finally arrived and we can enjoy some real life blooms, my son has been in our garden picking them for me everyday (how can I bring myself to tell his beaming little face that they're planted there for a reason?)! And while nothing beats those flowers, they have inspired me to make even more room for florals in my closet…
Fri 04.11
Fashion jewelry is where we turn when our outfit feels like it's missing something – an oversized collar, dramatic drop earrings, a cocktail ring…To finish off your look, check out our favorite pieces here! #followitfindit
Fri 03.28
For the Lanvin Spring 2014 collection, it was all about hearts and stars, but these are not the petite kinds of hearts and stars you see on so many dainty jewels today. They're mega oversized (though believe it or not, these are smaller than the pieces that initially went down the Parisian runway!).
Thu 03.20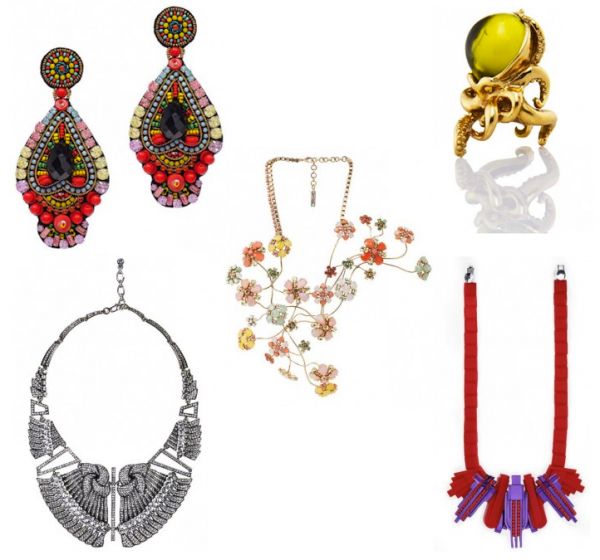 Every season, you should buy a few key pieces that will be your new statement jewels. For me, there's no other place to look than Paire.US. The online boutique carries runway pieces that you cannot find anywhere else – and trust me when I make that statement, I mean it. Once you've acquired your major jewels, you can gradually fill in the blanks with other fun pieces that aren't so striking.
Wed 02.19
I had my first mammogram at 31 to create a baseline for comparison against the one I would have when I turned 40. Just last month I visited the doctor again and was told this time to return due to an "area of concern." Note to self – don't open letters from a hospital on Saturday morning.
Mon 02.17
Statement pieces often require you to break a piggy bank or two, but it's hard to maintain the pow factor of a statement jewel when you wear it over and over again. To keep the momentum going, you really need to change your jewelry up, which is why I love CUCHARA. The line offers a mix of edgy, alt-rocker pieces at affordable price points.
Tue 01.07
This is not the first time we've featured Eddera, but now we're switching focus from French jeweler Camille Vizzavona's gorgeous, celebrity-adored headbands to her equally stunning gems. Camille studied at the Louvre's jewelry school under Adalbert Smoliar, the head designer for Van Cleef and Arpels, making jewels her first love.
Thu 12.19
Last week I shared what I want for the holidays (fingers crossed the hubby was reading!). This week my focus is on what to give. Christmas is just six days away, but don't panic. I've rounded up jewels for every woman on your list from the wife to the Mom Snob to the bestie and sisters, all at different price points.
Tue 12.17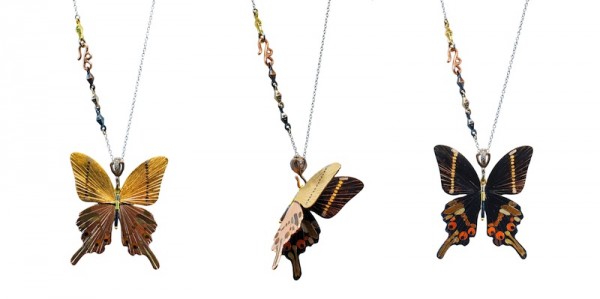 I look at jewelry all day long (for work!), and I have to say that James Banks is one of the most unique lines I've come across in a long time. The antique-style pieces are made by Alice in Wonderland jewelry and prop designer Heidi Nahser Fink and Adam Shulman, Anne Hathaway's hubby.