Pave
Mon 11.04
The abundant and impeccable detailing of the Émotion collection is nothing short of a masterpiece worthy of any art collection. Each ring is adorned with 300 gems spilling around all sides in an organic yet decadent cascade.
Mon 10.28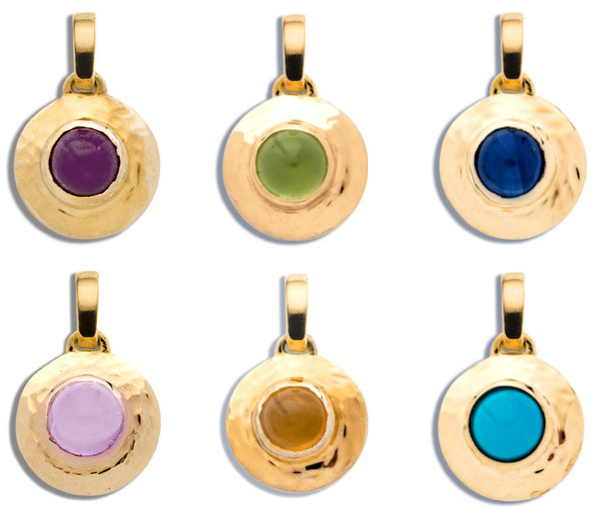 The older I get, the pickier I am about my jewelry. Sure there are some pieces too beautiful to pass up, but I would take a jewel with sentimental meaning over that any day! My grandmother gave me a few heirlooms when I graduated from high school, and though I didn't fully appreciate them at the time, they're now some of my most prized pieces.
Fri 10.04
Words cannot describe how proud I am of my dear friend Cindy Chao. In a very short time, she has taken the jewelry world by storm. And redefined the very definition of fine jewelry. As a supremely gifted sculptress, she has elevated jewel art to the next level, raising the bar with her fantastical creations.
Wed 08.28
A simple cocktail ring is no longer enough to start up a conversation. But a full-finger ring? Well, that's something no one can miss. The trouble is that not all of these are articulated, limiting your basic movement and turning day-to-day tasks into serious challenges. Enter hinged rings!
Thu 08.01
There are hand cuffs that you don't want to find yourself in and then there are Ana Khouri's. The responsibly sourced gold jewels are for the Snob who has everything and now requires a new kind of accessory to make a statement. Cue Khouri.
Tue 07.23
Chalk it up to me being in Asia (and a Game of Thrones addict), but I'm suddenly drawn to all things dragon. If I can't have a real one to turn my enemies to ash, I'll just have to get my ice and fire from Elise Dray's articulated full finger ring. Even though the French designer's collection is only four years old, the fantastical scope is far from small.