Pave
Fri 07.25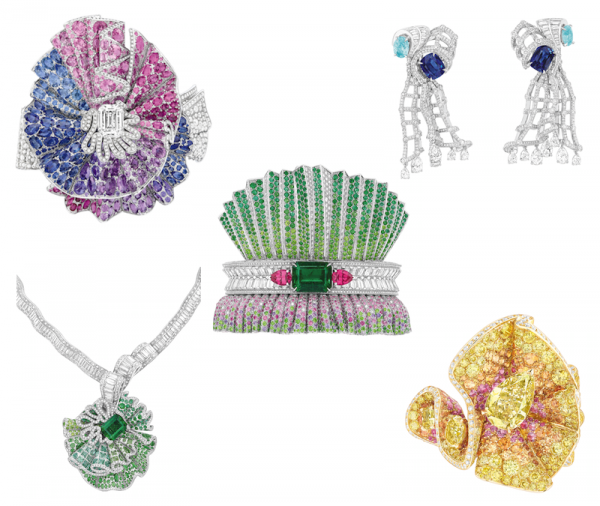 On September 11th, the exquisite Archi Dior fine jewelry collection will be unveiled at the Biennale des Antiquaires in Paris. Creative Director Victoire de Castellane "wanted to create each piece just like the dresses Christian Dior designed with an architect's eye, as if the jewels were sculpted, flounced, pleated, belted, or draped fabrics."
Tue 06.17
While the new Elodie K. storefront on Melrose stocks everything from clothes to bags to shoes, some of the best pieces are from the Parisian designer's own fine jewelry line…
Fri 05.23
"Amulette: A small object worn to protect the person wearing it against bad things (such as illness, bad luck, etc.)." I don't know about you, but that's more than what any of my other jewels do! First came Love, then came Juste un Clou, and now one of the most iconic luxury maisons has captured me yet again with the release of the Amulette de Cartier.
Wed 04.23
Now that spring has finally arrived and we can enjoy some real life blooms, my son has been in our garden picking them for me everyday (how can I bring myself to tell his beaming little face that they're planted there for a reason?)! And while nothing beats those flowers, they have inspired me to make even more room for florals in my closet…
Mon 04.14
I've giving huge props to Lupita Nyong'o this morning (and pretty much every other morning, but this one in particular!). Last night she was the coolest chick at the MTV Movie Awards, proving the actress knows how to dress for a fun event like this just as well as she dressed for the Oscars.
Tue 02.25
As someone who can't wear earrings (even platinum studs irritate me), I'm completely on board for the ear cuff trend. Sure, you could say it's my only option, but really, there's no compromise involved. If anything, the cool factor goes way up when a piece encompasses the entire ear, rather than just the lobe.
Thu 01.30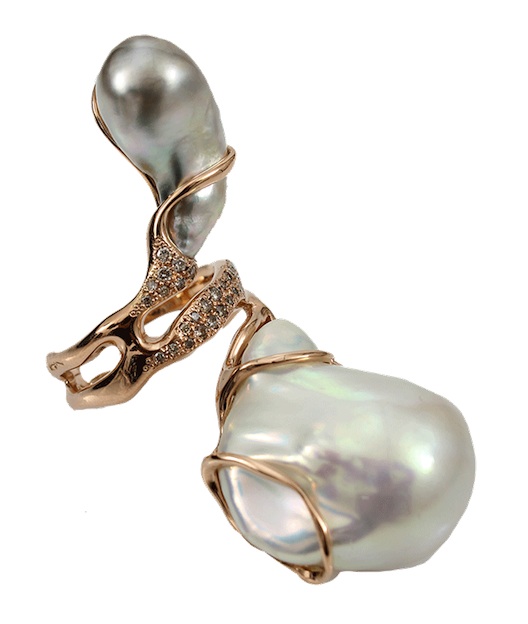 Perfection is not only overrated, it's boring, which is why I gravitate towards unique pieces like Federica Rettore's double baroque (a.k.a. non-spherical) pearl diamond ring. In fact, unique is not the right word – this is one-of-a-kind. The Italian jeweler uses rare gems like Paraiba tourmaline to create her masterpieces, and I love this deep sea beauty best of all.
Thu 12.19
Last week I shared what I want for the holidays (fingers crossed the hubby was reading!). This week my focus is on what to give. Christmas is just six days away, but don't panic. I've rounded up jewels for every woman on your list from the wife to the Mom Snob to the bestie and sisters, all at different price points.